How the fortunes of DTC startups and buy now pay later apps are intertwined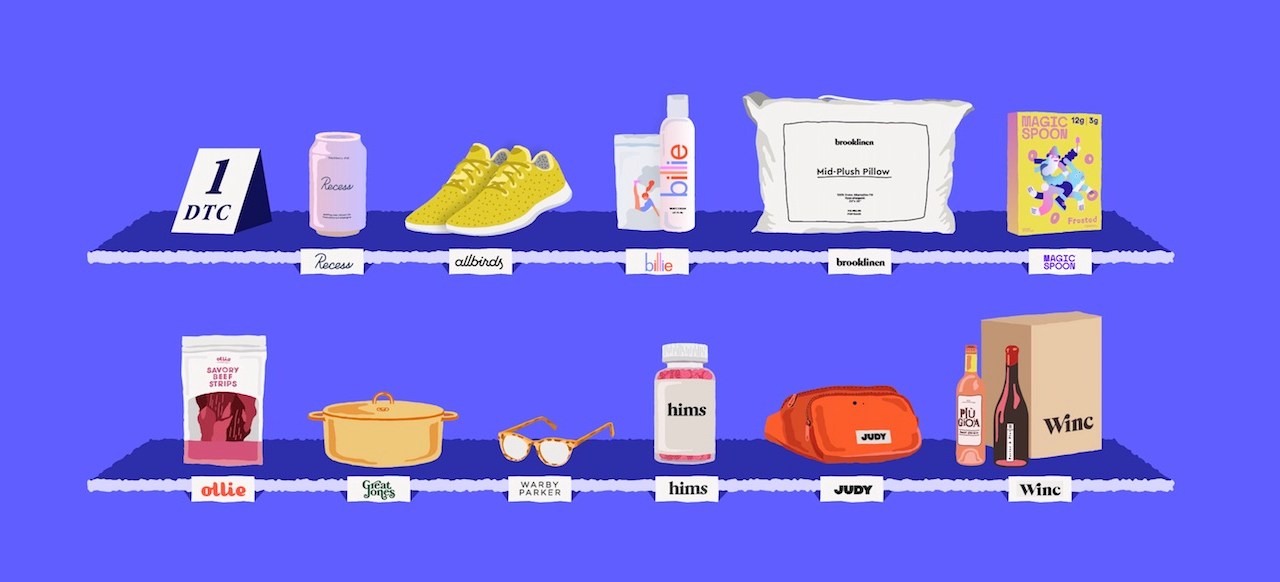 This is the latest installment of the DTC Briefing, a weekly Modern Retail+ column about the biggest challenges and trends facing the volatile direct-to-consumer startup world. More from the series →
This is the latest installment of the DTC Briefing, a weekly Modern Retail column about the biggest challenges and trends facing the volatile direct-to-consumer startup world. Join Modern Retail+ to get access to the DTC briefing–as well as all articles, research and more.
The direct-to-consumer startup boom has also fueled the rise of a number of secondary industries.
Buy now pay later apps are one such example. One of these startups, Affirm, just went public this week and if its Wall Street debut is any indication, it's got some staying power. Affirm started trading on Nasdaq on Wednesday at more than $90 a share, an 80% jump from its initial IPO pricing of $49. 
Affirm disclosed in its S-1 that it generates nearly 30% of its revenue from just one company: DTC darling Peloton. As Peloton has had a breakout year, so too has Affirm: Affirm's revenue jumped 93%, from $264.4 million to $509.5 million, between its fiscal years 2019 and 2020. Meanwhile, Peloton's increased from $915 million to $1.8 billion between fiscal years 2019 and 2020. 
Quite literally, Affirm's fate is tied to that of Peloton. But the fate of buy now pay later companies and DTC startups are also tied together in other ways.
Some DTC startups rely on buy now pay later services to increase their average order value and conversion rates, and drive down customer acquisition costs. Meanwhile, as Affirm's trajectory shows, buy now pay later services can experience a huge revenue boom if one of the startups they work with strikes it big. But, that's only so long as buy now pay later services stay in favor with consumers. As the space becomes more crowded, there's more competition between the various buy now pay later providers to win over DTC startups — startups that, in turn, might be in a bubble of their own as they struggle to justify lofty venture-capital fueled valuations. 
"It feels like every day," Aaron Luo, CEO of the luxury startup brand Caraa, said when asked how often he gets a cold message from one of these buy now pay later providers asking his company to switch to their service. "It feels like it's a commodity now," added Luo, whose company uses Quadpay.
A modern layaway
Buy now pay later services allow customers to break up the cost of a single purchase into multiple installments, typically by paying no interest or a low fee. Meanwhile, merchants pay buy now pay later services a fee on each purchase, similar to the fee they would pay on credit card transactions.
In addition to Affirm, popular buy now pay later services include Klarna, Afterpay, Sezzle and Quadpay.
Some customers who use a buy now pay later service don't have to pay as much as if if they financed their purchases using traditional credit cards that accrue interest. For example, Klarna charges a $7 late fee if a shopper misses an installment payment, while AfterPay charges an $8 fee. However, some customers who have used these services have reported that because it's so easy to use these services,  it can be easy to accidentally miss a payment, which in turn hurts their credit.
These services also count traditional brick-and-mortar retailers as partners (Walmart uses Affirm, while Sephora uses Klarna). But smaller DTC startups are often their first customers.
A booming market — if not a bubble
Buy now pay later services often try to win over DTC startups by touting the fact that their services can lead to higher average order values and conversion rates for a company, or lead to decreased customer acquisition costs. My colleague Gabriela Barkho has reported on some companies that have seen benefits from buy now pay later services — like candle brand Boy Smells, which reported on the average order value increasing $10 a month after adding Afterpay.
Not every startup who uses these service has reported seeing a huge increase in conversion or average order value, but say buy now, pay later is simply table stakes now in retail. Lalo co-founder Michael Wieder, whose company sells strollers and children's furniture, has offered Affirm as a financing option to customers since launch.
He said that while he's tested out touting the Affirm partnership in emails to increase conversion, "it hasn't really moved the needle much." Still, he thinks it's a necessity to at least offer it to customers, given that Lalo's only product at launch cost more than $500.
Buy now pay later services have also tried to win over direct-to-consumer brands through offering assistance on marketing. Luo said that when his company started offering Quadpay as a financing option a couple of years ago, he went with that company because of the co-branded marketing they were willing to do, like featuring startups that used the service in email or influencer marketing geared toward Quadpay users.
"I think having that white glove service — to me that's the next frontier," he said as buy now pay later services try to win over more DTC startups. 
But, as with any company that counts many DTC startups among their customers, there's risk ahead for these buy now, pay later services. Namely, if these DTC startups struggle to grow sales or fail to justify their lofty valuations on the public market, buy now pay later services could find themselves hitting a wall as well.
And, not everyone is convinced these services are the future. "We don't feel that it's in the best interest of our customers or our brand to offer an option for buy now pay later," Cameron Olthuis, founder of children's apparel brand Sawyer said in an email to Modern Retail. He said that's because Sawyer sells a lower-price point item (its items cost $90 on average) than other startups that use buy now pay later services.
"We prefer not to add to the temptation of taking on unnecessary debt to purchase our products," added Olthuis.