How Summersalt is expanding beyond swimwear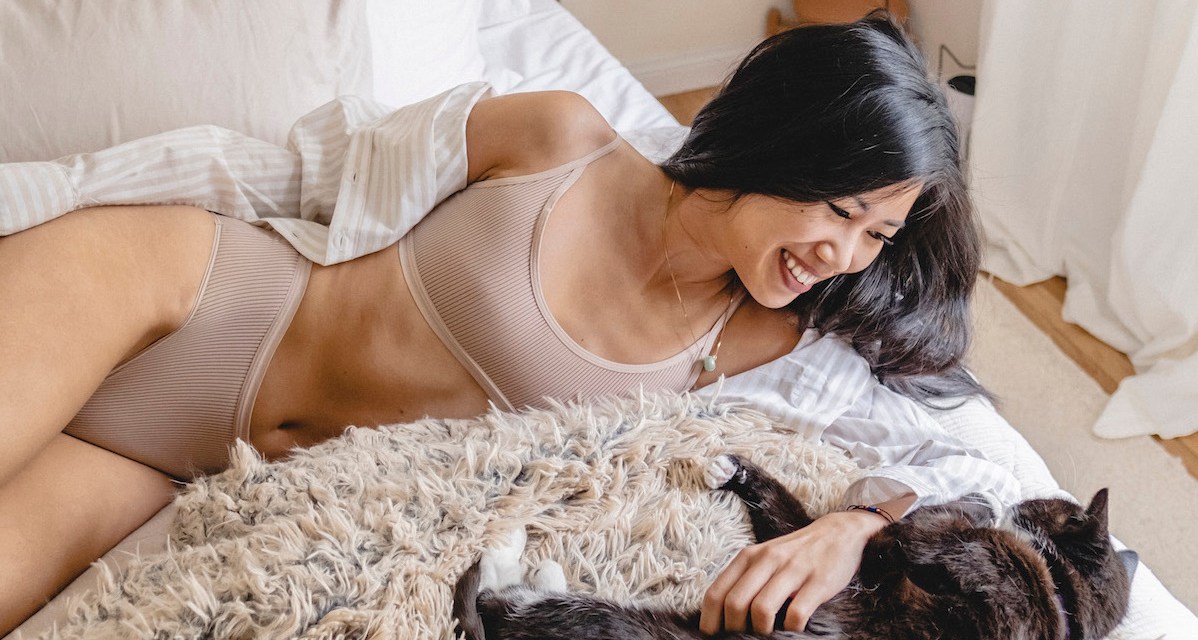 Summersalt
Direct-to-consumer startup Summersalt got its start in swimwear, but over the past few years the brand has been transforming itself into a full-fledged apparel company.
In addition to swimsuits, Summersalt now sells loungewear, sleepwear, activewear and cashmere sweaters. The company most recently launched a line of bralettes and underwear in March. Summersalt co-founders Lori Coulter and Reshma Chattaram Chamberlin told Modern Retail that Summersalt has increased its SKU count in apparel by 160% between 2019 and 2020, while apparel sales (excluding swimwear) have grown 565% over that same time period.
Summersalt's approach is different compared to the first generation of direct-to-consumer startups like Casper and Warby Paker, who spent years focusing on one product type like mattresses or glasses in order to own that category. "We felt like it was very important to [expand into new categories] early, before you are established as a one category brand," Coulter said. Longterm, she said Summersalt's goal is to build out its customers' "entire wardrobe." 
That gives Summersalt wide leverage when determining what new apparel products to launch. But Coulter said that the company primarily uses "inbound reviews from customers as well as scraping returns information," to determine which new items are working and what new prints or products to launch in the future. 
Sucharita Kodali, principal analyst at Forrester, said that it's "not uncommon" to see venture-backed startups like Summersalt quickly expand into new categories because, "they need to be showing numbers and growth," and adding new products is one of the quickest ways to do that. Summersalt most recently announced a $17.3 million round of funding in 2019.
"The flip side is that it is very capital intensive,  you are spreading the marketing spend across a much broader type of target customers, you have to deal with twice as many or a multiple fold number of actual products and inventory," she added.
Summersalt launched in 2017, and first started selling other apparel products in 2018, such as a "24-hour jumpsuit" and other clothes designed to be comfortable while traveling. Travelwear was a natural first extension for Summersalt since people often buy swimsuits for vacations.
During the coronavirus outbreak, Summersalt has shied away from marketing itself as a travelwear brand, and instead Chattaram Chamberlin said that Summersalt wants its customers to think of it as a brand that inspires "joy" through apparel, "whether it's the adventure to the grocery store or the adventure across the world."
Coulter and Chattaram Chamberlin declined to say how much of Summersalt's revenue comes from swimwear versus apparel, but said that apparel sales are typically highest in the fourth quarter. As a result, Summersalt will typically promote more apparel in its holiday messaging. This past holiday season for example, Summersalt ran a campaign called the 14 Days of Joyful Giving, where each day Summersalt promoted a new deal on its "most giftable items" like buy two cashmere items, save $20.
Chattaram Chamberlin said that "form, functionality, fit and sustainability," are the four guiding principles Summersalt uses when figuring out what new products to launch, and how to promote them.
Before Summersalt, Coulter launched a 3D body scanning tech startup called True Measure, and Summersalt has used body scanning tech to inform the design and fit of its product. So when Summersalt is promoting new products, it frequently touts the fact that its design has been informed by the body scans of 10,000 women to sell the idea that its products fit better. 
To adhere to the principle of sustainability, Summersalt uses recycled or sustainable materials whenever possible and mentions that on the product detail pages. Its bralettes and underwear line, for example, contains materials made from recycled plastic water bottles. 
"Whenever we create something, we are really thinking about making sure we communicate those four things to our consumer, both in product detail pages, as well as in marketing messaging," Chattaram Chamberlin said. 
"We really never want to create arbitrary products," she added. "Our strategy is to hear from the consumer, to understand what she needs, where the gaps who are in her wardrobe, and then create products that fill that gap."