Retailers are hacking data to inform personalization strategies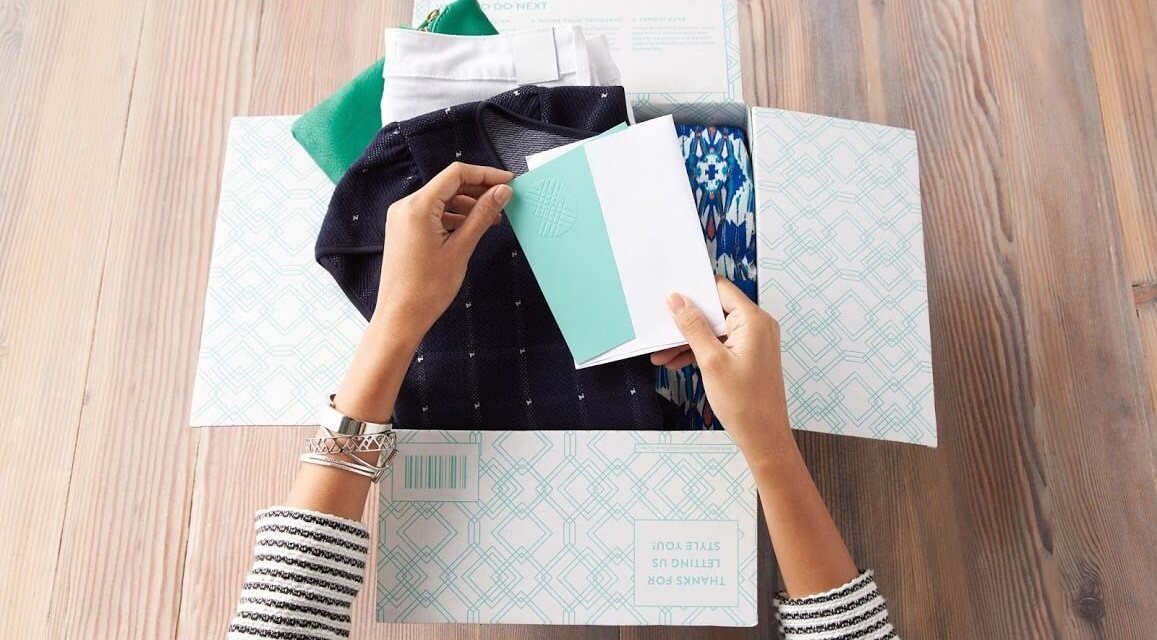 When retailers talk about wanting to personalize the customer experience, they paint a picture of a future where customers will feel like they have their own personal shopping assistant. One day, they claim that they will have so much data on what products customers want that they can build a one-to-one relationship with each shopper. Stitch Fix's vp of data science Brad Klingenberg likens it to "knowing what [the customer] is going to want better than they themselves know."
But the reality is often less magical. Retailers can claim personalization just by adding a customers name to an email or sending them a coupon on their birthday. Yes, the communication is personalized to that specific consumer, but it doesn't result in any two customers having radically different experiences.
For retailers that have recently made significant investments in these data-centric strategies — by acquiring tech startups to improve their data analytics capabilities or building out product-recommendation engines that take into account more than just a customer's past web browsing and purchase history — personalization means working toward an experience in which a customer has to do as little work as possible to find the right product. She doesn't have to compare five different blouses or sneakers, because the company knows her tastes so well that it can instantly recommend the right one for her. Ulta's president, chief merchandising and marketing officer Dave Kimbell said during the beauty retailer's most recent earnings call that Ulta thinks that investments in personalization will be particularly useful in encouraging customers to explore new categories they don't usually shop in, if Ulta can give them the right recommendations.
Retailers like Ulta, as well as Sephora and Wayfair, are betting on tools that make it easier for customers to search for and test out products, thus providing them with more data about how customers decide on a product in order to improve their personalization efforts. And Stitch Fix, which has made personalization the cornerstone of its business model, is now trying to better predict what clothes customers will be interested in, lessening the amount of information a customer has to provide before Stitch Fix can learn his or her style.
For these retailers, the theory is that customers are overwhelmed with the amount of products and brands they have to choose from, and that they'll give their business to the ones that can provide the best recommendations for them. But most are still a long ways from knowing what customers want before they themselves do. 
Using data to predict demand
The most straightforward way to learn customers' tastes is to ask them before they even shop with a company what they're interested in. That's the Stitch Fix model. Before signing up for the service, customers fill out an 80-question survey where they are asked how closely a series of outfits match their personal styles. Over time, as Stitch Fix sees which items customers ultimately end up keeping or returning, they're better able to learn a specific clients' preference.
But, that requires customers who are willing to provide detailed information about their tastes upfront, something that not everyone has patience for. And, it can risk alienating customers if Stitch Fix doesn't get the client's style right the first time. To help predict what customers' will be interested in, Stitch Fix developed a mobile, Tinder-like game called Style Shuffle. The game asks players to give a thumbs up or thumbs down to a series of accessories, clothes, and footwear.
Released last year, more than 80% of Stitch Fix's 3.1 million clients have now played Style Shuffle, and have rated two billion clothes. From that data, Stitch Fix then created an algorithm it calls Latent Style. If a customer likes a beaded necklace, Latent Style tries to predict what else that customer might be interested in, based upon what other people who played Style Shuffle and liked that same necklace also liked. That in turn has helped Stitch Fix better forecast demand for certain pieces of inventory. "We want to have inventory to delight all clients that we have now, and anybody who could be our client some day," said Klingenberg.
Klingenberg said that he looks at Style Shuffle as just one channel for Stitch Fix to use to better learn customers' preferences. The hope is that, over time, the company will have more ways for customers to share information about their personal styles. For example, right now Stitch Fix allows customers to share a Pinterest board of outfits they're interested in with a stylist. But, one thing Klingenberg said he'd like to do is find a way to make that more like Style Shuffle, where customers rank images of outfits that have been uploaded. 
"I think we will certainly see a drumbeat of more of these personalized, interactive experiences," Klingenberg said.

Creating new ways for customers to find the right product
Stitch Fix is a unique case in that its entire value proposition is personalization: The service uses algorithms and human stylists to select inventory for its customers, so it's trying to collect more customer data to ensure that it can have the exact inventory necessary to match every new customer's taste. Other retailers are instead focusing on getting better at making personalized recommendations in instances where they know customers are getting ready to make an expensive purchase and are concerned about making the wrong choice, or are making purchases in an unfamiliar category. To do that, they're creating tools that better help them understand the customer journey.
Ulta Beauty and Sephora, for example, have both built augmented reality tools that allow a customer to virtually try on makeup before buying it. It takes a process that previously only happened in stores, and allows Ulta and Sephora to collect data on what products customers are interested in trying on to further fuel product recommendations and personalize their website and app experiences.
Ulta also released an artificial-intelligence powered skincare advisor tool on its website last quarter, that makes personalized product recommendations based upon what information the shopper provides about what their biggest skincare concern is, and what types of ingredients they do or don't want in a product. To more quickly build these types of products, Ulta last year acquired data analytics startup QM Scientific and GlamStreet, a creator of augmented reality experiences for beauty companies.
"As we advance our personalization and AI efforts, a big focus for us will be to help our guests migrate into different categories, Kimbell said. "If they're not shopping in skin, or in hair or in bath or fragrance, to help them see other parts of the store."
Meanwhile, furniture companies like Williams-Sonoma and Wayfair see tools like 3D room planners and visual search as key to their personalization efforts. Matt Zisow, head of product at Wayfair said at the Digiday Retail Summit last month that the company is investing in computer vision in order to be able to recommend products that are visually similar, while the 3D room planner gives Wayfair more information about what style of products customers like to pair together. He said that the company is trying to train models to "be able to recognize the style of rooms and to make recommendations for things that look good together programmatically." 
A continuous investment

Still, the most basic elements of a personalized customer experience frequently fall short. Disconnects in personalization, like firing ads that recommend products customers just purchased in categories like mattress and furniture, reveal a misunderstanding of actual customer behavior.
"Retailers are making progress in collecting more and better data," Jason Goldberg, chief commerce officer for Publicis said. "But that's still a long way from activating it to give a better user experience."
Mike Duboe, a Greylock investor and Stitch Fix's former head of growth, said another one of the biggest challenge retailers face in getting better at personalization is ensuring that the information they have on a customers' taste is current — something that is a never-ending battle.
"What a certain set customers want is going to change by time of year, by where they are in their life, where they are in the country, etcetera," Duboe said.
It's ongoing work, but it can pay off tremendously if companies can use the data to build algorithms that actually get to know the customer better over time, and help the company more cost-effectively manage things like inventory and new customer acquisition. Stitch Fix CEO and founder Katrina Lake said during the company's most recent earnings call that it's been able to use its data to better identify who its most valuable clients will be, and focus its customer acquisition efforts on them.
Andrew Lipsman, an e-commerce analyst for eMarketer, said that it's unrealistic to expect companies to always be able to recommend products that fit a customers' exact needs. But if retailers can increase the click-through rate on products they recommend to customers via email or when they visit their websites' home page, then they know that their personalization efforts are working.
"Getting something to strongly resonate on a consistent bases is very difficult," Lipsman said.