How Microsoft is courting retailers to compete with Amazon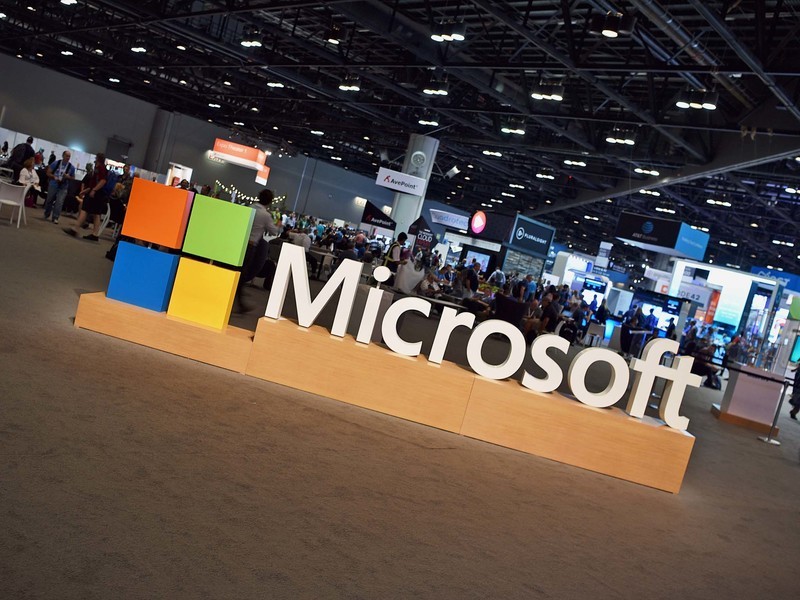 Help us learn more about you and your job. Take our short audience survey now for a chance to win a $25 Amazon gift card.
---
Microsoft continues its competitive trudge with Amazon in the retail space.
Earlier this week, Microsoft announced that it purchased marketing technology platform PromoteIQ for an undisclosed amount of money. PromoteIQ provides a platform that lets retailers place digital ads on their e-commerce storefronts. 
The acquisition, though small, is the latest in Microsoft's attempts to level up with Amazon. Over the last few years it's garnered individual partnerships with retailers, which has laid the groundwork for marketers to see it as a potential alternative to the Jeff Bezos behemoth. Still, Microsoft has a ways to go: Amazon has a solid leg up on both advertising (which brought in $3 billion this past quarter) and cloud storage (which hit $8.38 billion in Q2 of this year). Adding PromoteIQ — which has clients that include Overstock.com, Office Depot and Kohl's — indicates that Microsoft is strategizing about how to quietly expand and undercut the competition.
Until now, Microsoft has had to face Google as its main advertising competitor. The acquisition hints at Microsoft's ambition to go beyond search. Bloomberg estimated search will bring in about about $7.9 billion in annual revenue for fiscal year 2019, a drop in the bucket compared to Google's $120 billion in annual ad sales. Earlier this year, Microsoft announced it was changing its ads name from Bing Ads to Microsoft Ads, which also implied that it had grander horizons beyond mere web search, which Google will almost certainly always dominate. Indeed, the PromoteIQ purchase is a way for Microsoft to go beyond search in its quest to court retailers — effectively providing a platform so that brands with e-commerce sites can run ads on their own storefronts.
Microsoft over the last few years has become a quietly growing alternative to the ever-growing Amazon behemoth, something that retailers squeamish to do business with Amazon would welcome. Despite the fact that Amazon Web Services has about one-third of the cloud marketshare, retailers have been inking longterm contracts with competitors like Microsoft to try to chip away at the e-commerce giant's bottom line. Kroger, for example, has signed big contracts with both Microsoft Azure and Google Cloud. With that, the grocery chain made an announcement that it was working with Microsoft to build out in-store technology — including a connected store experience and digital shelving that would serve shoppers personalized ads. Walmart too has reportedly told vendors it wants them to stop using AWS.
There are other examples too. Albertson's announced a partnership that would focus on both cloud storage and artificial intelligence to boost the customer experience. Walgreens also signed a longterm deal with Microsoft, as have Walmart and Gap. Modern Retail reached out to the retailers about their work with Microsoft, none provided a comment by press time.
"What Microsoft has done well over the last three to five years," said Ray Wang, principal analyst at Constellation Research, "is [work] with retailers." But what it's been very weak on, he said, is advertising. These incremental moves over the last few months — the Microsoft Ads rebrand, as well as acquisitions like PromoteIQ — are setting the groundwork to work with retailers on multiple fronts, including advertising. "Every retailer feels they have a gun to their head from Google, Amazon and Facebook," Wang said. "There's a unique opportunity for Microsoft to be in this space." Of course, other software giants working with large companies are likely trying to follow suit, such as Salesforce, Adobe and Oracle, Wang added.
All of these announcements are piecemeal but ladder up to a bigger strategy. Retailers want to rely as little on Amazon as possible while growing their e-commerce businesses, and Microsoft has laid the groundwork to offer solutions that are direct alternatives. Meanwhile, as Microsoft continues to make individual longterm deals with big retail companies, it puts it in the position to have future clients as it increases its advertising and software offerings.
For retailers, forgoing Amazon could become an almost moral imperative. By doing business with them, said Wang, "you're giving [Amazon] the ability to crush you." Thus, if Microsoft were to continue to play to these fears — and focus on more retail-adjacent products like PromoteIQ — its business stands to grow even more.