How fitness equipment startups are plotting the push into physical retail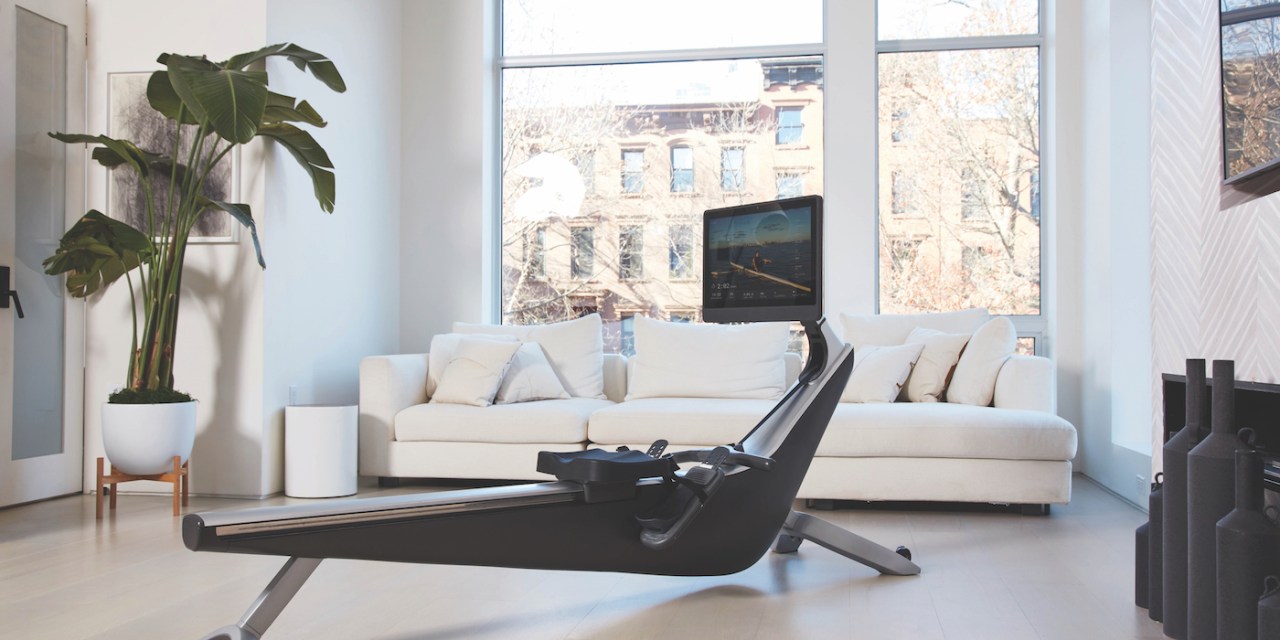 Spurred by the success of Peloton, new startups are building businesses around internet-connected, in-home workout equipment, but they are finding that they don't have as easy of a path towards opening physical stores as startups in other product categories.
There are no one or two go-to-retailers whose stores fitness startups can start selling their products in before opening their own physical retail space, to learn how their products do in stores. Retailers need to be willing to dedicate floor space for product demos, and to assist with delivery and installation of the bulky equipment. These startups will soon have a new retailer to work with with the announcement on Tuesday that Best Buy will start selling exercise equipment in 100 of its stores by the end of the year. But in the interim, startups have been experimenting with pop-ups that allow them to leverage existing retail space to get a better sense of what customers want.
Peloton is currently the largest and most well-funded fitness equipment startup — the company did about $800 million in sales last year, and said earlier this month that it confidentially filed to go public. (It's also worth noting that Peloton is currently engaged in a patent infringement lawsuit with competitor Flywheel over its in-home bike.)
Physical retail expansion has been key to Peloton's success. The company has 74 showrooms globally, where it allows customers to try out its internet-connected fitness bikes and treadmills, and its president said earlier this year that it plans to open 100 more showrooms by the end of 2019. But opening these showrooms came at a cost — Peloton has raised nearly $1 billion in funding to-date. According to startup funding database PitchBook, a record $2 billion in funding went to fitness startups in 2018.
"Frankly Peloton had a much harder job because there wasn't really any other example of this [internet-connected workout equipment],"said Richie Siegel, founder and lead analyst of Loose Threads. "I think Peloton did a lot of pioneering there and so it's frankly a lot easier to explain what these things are now then call it five years ago."
Some of the products Best Buy will carry include stationary bikes from Flywheel, the cycling studio that started selling its own bikes in 2017; rowing machines from Hydrow, a brand that started on Indiegogo in 2017 and raised $20 million from consumer brands private equity firm L Catterton earlier this year; and NordicTrack treadmills. The products will be available for customers to demo for free in-stores, and Geek Squad employees will also be trained to help install the products for customers at their homes. It's part of a broader push by new CEO Corie Barry to diversify Best Buy's product mix — the company is also making a push into senior care tech.
When Flywheel started selling its exercise bike in 2017, it had an advantage in that it already had a place where it could display its physical products: its workout studios. Matt O'Connor, general manager of Fly on Demand, Flywheel's consumer products division, said that Flywheel currently has shop-in-shops in 15 of its 42 studios where it has dedicated displays for its exercise bikes that customers can demo. Customers can also purchase a Flywheel bike in any one of its studios.
"We were focused on engaging our studio customer base first and foremost," O'Connor said. He added that Flywheel decided to sell through Best Buy because it felt like Best Buy's store footprint could help the company reach customers in markets other than the cities Flywheel currently has its studios in.
For a newer brand like Hydrow, the biggest benefit of selling through Best Buy is that the brand doesn't have to yet invest in its own physical spaces, according to Nancy Smith, chief marketing officer of Hydrow. She said that while Hydrow's first expansion into physical retail — a pop-up it did in Boston in November — was successful, it taught the brand that it wasn't quite ready to invest in building its own spaces and hiring employees to manage them.
"Since then what we have done is shifted our strategy in the pop-up space to optimize other people's retail footprint if we can," said Smith. For example, Hydrow did a collaboration with men's apparel company Rhone earlier this year, where in two of their New York City stores, customers could try on Rhone apparel and then try out Hydrow's rowing machine. If they were able to row 275 meters in 1 minute or less, they were entered in a raffle to win a $1,000 Rhone gift card. Smith said that Hydrow is also currently testing installing its rowing machine in hotel gyms and rooms, like The Drake Hotel in Chicago, but she declined to say which other chains Hydrow is testing the concept with. 
"I think the mindset a lot of these brands are in at this time is, 'We need to get as many customers as possible,'" Siegel said. "And instead of trying to get them to come to our own stores, which carries a lot of operational debt and just sucks a lot of money up, let's go where the customers already are."
—
Sign up for the Modern Retail Briefing to get retail news, analysis and insight delivered to your inbox every morning.