Earnings
// September 17, 2021 ■ 3 min read
How Zara recovered to surpass pre-pandemic sales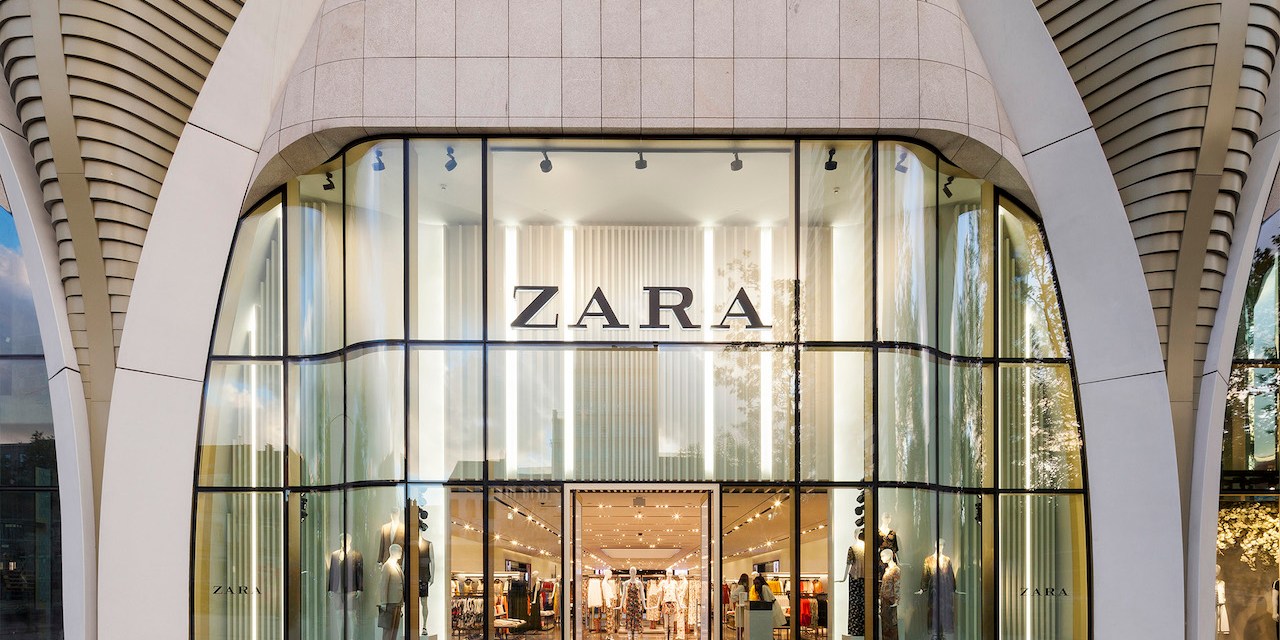 Inditex
Zara is recouping its losses as apparel sales rebound. 
After taking a hit during 2020 due to the coronavirus, the fast-fashion retailer's revenue has returned to pre-pandemic levels, parent company Inditex reported during its earnings this week. 
Inditex — which also owns clothing brands ​​Pull&Bear and Massimo Dutti — reported that its revenue hit €6.99 billion (about $8.25 billion) between May and July, a 7% increase over the same period in 2019. As such, Inditex regained its spot as the biggest clothing retailer in the world. Zara's ability to offer in-store pickup has allowed it to recoup sales quicker than its fast-fashion peers, such as H&M, which offer more limited in their fulfillment options.
Zara's brick-and-mortar stores are proving to still be a major part of its business, with its increasing traffic helping boost sales. Inditex confirmed that 99% of its stores have now reopened. Meanwhile, e-commerce sales continue to grow; the company projected that the online business will surpass 25% of total sales by the end of fiscal year 2021, two years earlier than its original goal. In 2018, Inditex said that 12% of its total sales came from e-commerce orders. 
By contrast, competitor H&M is recovering at a much slower pace. In its latest earnings, the H&M Group's sales increased by 9% year-over-year, to SEK 55.6 billion (around $6.46 billion). However, its net sales were still down 11% from the same period in 2019. 
Part of what helped Zara recoup sales more quickly was its early investment in online fulfillment. Even prior to Covid-19 lockdowns, the brand had been offering in-store pickup for years. In 2018, the company introduced "click and collect" locations dedicated to online order pickups. These pop-ups are separate from Zara's typical stores, which tend to be crowded with long fitting rooms and checkout lines. In 2020, Inditex also announced its plans to spend $3 billion on tech tools that further integrate its online and store shopping experiences. 
These types of fulfillment options are still lacking at H&M. The retailer currently allows customers to check local store inventory, but still doesn't have an official in-store pickup service at U.S. locations.
Fang Cheng, CEO customer experience platform Linc, said that Zara's rebound is proving that investing in tech integration early on is an effective long-term strategy, despite the ebbs and flows of consumers' behavior. "For traditionally offline brands like Zara, that not only means increased investment into e-commerce," Cheng said, but also refreshing brick and mortar designs, such as newer store formats and integrated digital signage. 
Zara still has a ways to go in building out a modern e-commerce experience, however. While Zara has launched a mobile app in recent years, its desktop website is still difficult to navigate, and still doesn't allow shoppers to filter items by some criteria like price.
Gabriella Santaniello, founder of consulting firm A Line Partners, said that part of Zara's success is its quick-to-market approach to fast fashion. "As everyone came out of their loungewear haze, they wanted to buy more fashion-forward clothes," Santaniello said. She noted that, historically, Zara has nailed down high fashion trends better than competitors, including H&M, which offers a mix of trendy pieces and basics. For example, Zara's recent assortments featured popular summer styles, such as sleeveless blazers and satin tops and skirts. H&M's homepage, meanwhile, still prominently features loungewear-like pieces, like oversized t-shirts and leggings.
While Zara's sales rebound to pre-pandemic levels, the company still has work to do in fending off the growing competition, namely online-only fast fashion retailers like Shein and Blushmark.
While the appetite for trendier clothes helped boost Zara's immediate sales, Santaniello said the brand is also benefiting from the return of more formal outfits. For example, the older demographics heading back to the office are looking to dress up again,' Santaniello said. "At the end of the day, it comes down to products that inspire customers to shop."