How Facebook, Snap and Pinterest are adjusting to the post-iOS14 landscape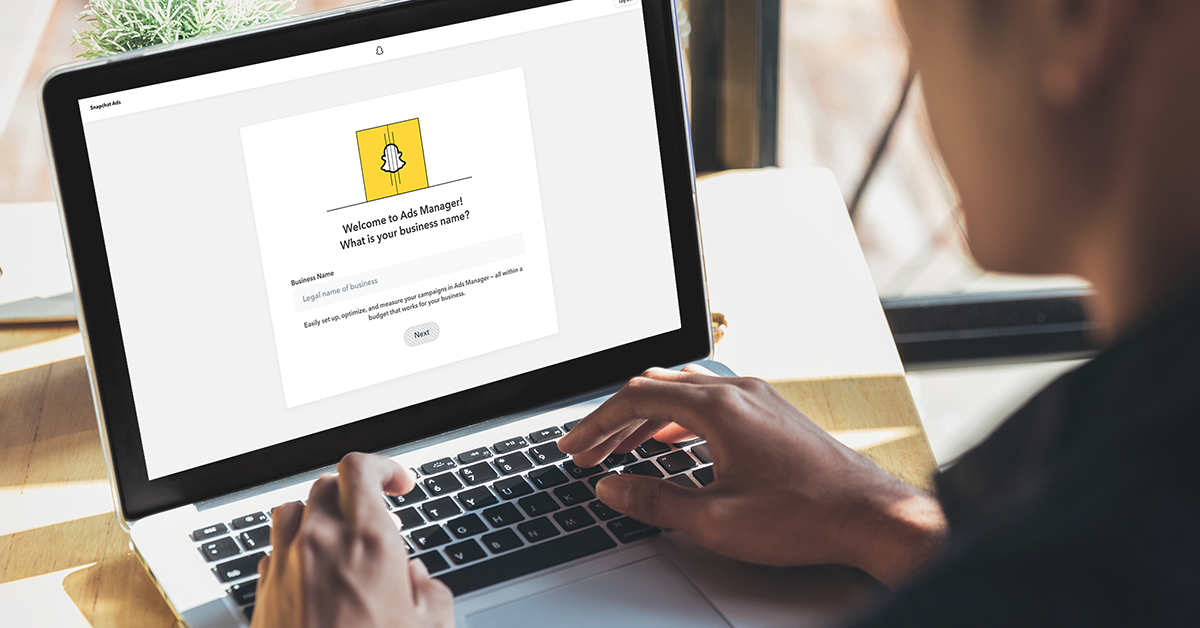 Snap
On Thursday, Snap announced it was profitable for the first time ever, with 42% revenue growth and 20% daily-active-user growth year-over-year. That same day, Facebook set the record for the largest single-day drop in stock market value after losing users quarter-over-quarter for the first time in the platform's history.
The two platforms' performances highlight the different ways Apple's iOS 14 privacy updates have hit "mature" versus "secondary" social media, explained Andrew Lipsman, principal analyst at Insider Intelligence. Because Facebook is further along in its monetization journey, it has less room to grow advertising profits than platforms like Pinterest or Snap. Indeed, Facebook predicted iOS changes would result in a $10 billion dollar cut to revenue over the course of 2022. At Snap, meanwhile, CFO Derek Andersen said "our direct response advertising business began to recover from the impact of the iOS platform changes quicker than we anticipated."
Largely, executives across these social media giants looked to find ways to decrease their platforms' reliance on external players like Apple or Google following recent changes. Google, for example, began phasing out the third-party cookie from its Chrome browser, and has been making regular search algorithm updates that have impacted some other platforms. Meanwhile, Apple's iOS14 App Tracking Transparency rollout have made it much more difficult for platforms to track and target users.
In turn, some social media platforms have said that they are looking towards building out tools to measure ad effectiveness in-house while others talked up new ad formats like augmented reality. Still, for retailers, however, these new advertising formats remain untested.
To get a better sense of the way social media platforms responded to these privacy headwinds — and how they are courting retail advertisers in 2022 — Modern Retail rounded up recent earnings call comments.
In-house measurements
One consequence of iOS' ATT feature — which turned off mobile apps' ability to track user behavior across different apps automatically — is that ad-efficiency measurements got harder. Without off-platform data, traditional lower-funnel metrics of ad success — such as a social media targeted ad leading to sales on a different brand app — have gotten hard to measure.
In turn, social media platforms are working to find ways to prove to their advertisers that their ads are still effective and can still be measured.
At Facebook-parent Meta, COO Sheryl Sandberg praised her company's aggregated event measurement tool, which gives advertisers eight conversion events even for users who've opted out of app tracking on iOS.
At Snap, platform executives have invested in an in-house measurement platform called Advanced Conversions. This quarter, Snap iterated on this in-house platform with features like "estimated conversions" that helps advertisers plan future ads with past conversion data.
"Ultimately, first-party integrations allow us to build out measurement solutions based on advertiser input and directly connect to how our formats and targeting work, so that businesses have the most accurate view of ROI," said Jeremi Gorman, Snap's Chief Business Officer. "These allow us to preserve the privacy of our community while helping advertisers weather the disruption from platform changes."
In October, YouTube expanded its interactive "video action campaign" ads to connected televisions. Philipp Schindler, svp and Chief Business Officer of YouTube parent company Alphabet explained that CTV advertisers could now measure "true incremental reach and frequency" of their YouTube ads via comScore and Neilsen.
Trying to monetize AR
However, for brands no longer convinced about effectiveness of the direct response marketing that's been hampered by iOS changes, platforms are finding ways to create new advertising opportunities. Namely, these social media companies are investing in augmented reality (AR) and virtual reality (VR).
Facebook's rebrand to Meta highlights the company's commitment to a virtual world. The company lost $3.3 billion in AR/VR investments in the fourth quarter. Even so, executives suggested that this sort of virtual immersion is key to the future of commerce and will drive profit in the future.
"We brought Shops to Groups, and we started testing Live Shopping for creators, an early glimpse of the immersive shopping experiences that will be possible in the metaverse," said Sandberg.
Snap, meanwhile is centering its investments in AR. "Augmented reality represents one of our most exciting long-term revenue opportunities," said Gorman. "AR is unique, in that it is a fully immersive and interactive experience that delivers a measurable and repeatable return on investment for advertisers."
Gorman went on to highlight the ways different brands had utilized Snap's AR tools. Beauty brand MAC, for example, utilized Snap's Lens Web Builder tool to build out a make-up try-on ad. Their looks were used 1.3 million times.
While Gorman believes that AR is "transforming e-commerce," analysts are more skeptical. Lipsman said the technology was "overhyped." Jason Goldberg, chief commerce strategy officer at Publicis, said the investments – particularly in VR – were "unproven."
"There are absolutely some interesting bespoke implementations and integrations," said Lipsman. "But I still struggle to see the scalability. I don't think it's going to be a primary driver of ad revenue for any of these companies."
An increased focus on creators
In many ways, these platforms are moving away from a brand- or retail-dominated revenue model into finding monetization avenues that appeal to the nebulous creator economy.
The line between a retail business and a creator selling products or content has become thinner, particularly as creators make more and sell more. However, highly-followed creators are at an advantage in finding ways to monetize in-app and social media platforms are focused on courting these creators.
In the fourth quarter alone, Pinterest rolled out 50 new features for creators including new publishing tools and a monetized Creator Reward program. Pinterest TV, meanwhile, is the platform's latest investment in shoppable livestreams where creators and brands can drop their newest products alongside video content.
"We're investing in native video content in a creator-led content ecosystem, said Todd Morgenfeld, Pinterest CFO. "In the long run, we believe that this can be engagement and revenue accretive."
Also this past quarter, Snap rolled out a gifting feature in which Snap users can pay Lens creators directly in-app. It also launched an AR innovation lab, Ghost, that will give creators grants up to $150,000.
YouTube, meanwhile, announced that the number of creators making more than $10,000 a year on the platform was up more than 40% year-over-year. Non-ad features like channel memberships and super chat — where users pay for exclusive content and to post comments that stay pinned at top-of-chat, respectively — were helping to drive some of this success.
These investments in new measurement tools, augmented reality and creator features give brands a lot of tools to play around with. But, they are all relatively untested — and it's unclear how much revenue they will drive for brands.
The platforms, meanwhile, kept coming back to the talking points of improving the user experience and staying ahead of tech trends to justify these investments.
"We've talked about kind of three different kind of investments that we're making: investment in creators, an investment in shopping… and the investment in our core personalization and discovery experiences," said Ben Silbermann, Pinterest's CEO. But if you take a step back as a user, our aspiration is to build one coherent experience where all three of those things play an important role."