How Brooklinen's growth marketing strategy evolved during a global crisis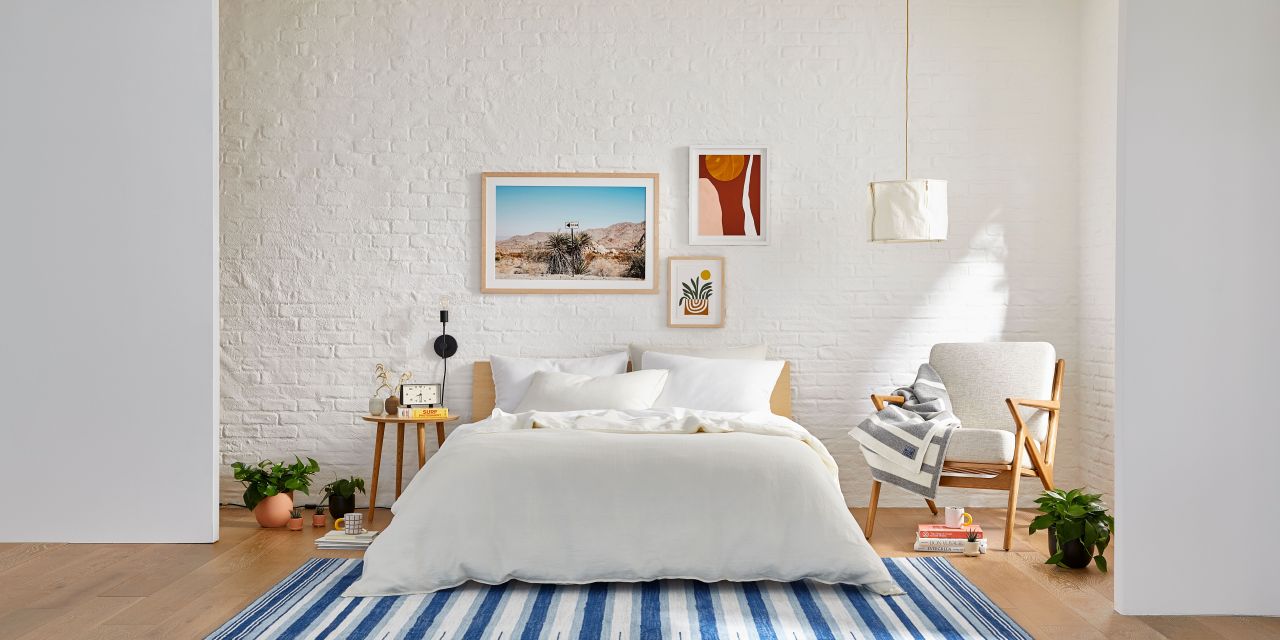 There's no pandemic playbook for DTC marketers. But Brooklinen has been trying to figure out the best practices during an uncertain time.
Advertising during the pandemic has presented one of the biggest obstacles for brands. It requires walking a fine line between expressing empathy while not seeming tone deaf. As a direct to consumer brand, Brooklinen relies heavily on light hearted, millennial-friendly messaging. 
While at first, there was concern that Brooklinen's "fun" content would seem out of touch, customer feedback reflected an appreciation for home office hacks and dog photos. The company used these findings to double down on digital advertising and focus on finding new customers. 
At this week's Modern Retail +Talk, Brooklinen's director of PR and partnerships Katherine O'Keefe, and growth marketing analyst Eduardo Amaral, discussed the company's strategy to harness new customer acquisition opportunities while retaining an authentic tone.
What we learned
Modify tone and content

by checking to ensure it's what loyal customers want. Even during a crisis, it has to feel authentic.

Target offline customers

by enhancing the online experience to make it more seamless for newcomers.

Entice new cohorts by harnessing tech in new ways. Whether it's virtual Snoop Dogg concerts or Zoom yoga sessions, engage with your new audience.
Modifying social feeds and communication to fit the current climate.
Be compassionate instead of coming off like you're capitalizing on this pandemic.

"I wouldn't bring up Covid-19 in your ads, it can come across as disingenuous," O'Keefe explained, especially when it comes to health-related messaging.

Ask customers exactly what you need to give you the best level of success. When conducting surveys, gather consumer feedback, distill it and put it into action. "Don't over-complicate them," said O'Keefe.
"Leveraging our social media to bring in a sense of well being,"

helped bring in a wider audience, said O'Keefe. Activities included Instagram Lives with guests — like yoga instructors and astrologers — and a give back partnership with Bombas. 
Address the pain points of new online shoppers.
Focus on providing a stress-free shopping experience

for customers not accustomed to e-commerce, said Amaral. This means addressing concerns like quick, painless delivery process, human customer service support and clearly presenting exchange, return and warranty policies.

"Ensure the CX team has enough resources available to help with offline methods

," said O'Keefe. This included increasing team members to take more phone calls instead of relying on chat bots or SMS.

Slight visual modifications make all the difference.

In the case of selling sheets online, a focus on textural shots helps inform decisions and decrease return rates.
Take advantage of cheap advertising while it lasts.
Evaluate the effective channels you're currently using and double down on what works.

Customer acquisition costs are the lowest they've been in years, and will likely go back up with the general election approaching,

Amaral explained. Subway ads were no longer viable, so the company reallocated ad dollars from out of home to

Facebook to capitalize on the climate. 

"It's hard to compete with Facebook, their algorithm is on point,"

said Amaral, making the effort much more scalable than more experimental channels like Tik Tok or Snapchat. 

Retrofit old messaging to keep an authentic voice, said O'Keefe.

"Revisit and package old visuals to draw in new customers." Brooklinen repurposed an old subway campaign with a "stay at home" theme, showing in-bed activity, which ended up resonating with quarantined customers.
See the video
See the slides