DTC Briefing: How brands use quizzes as a customer service and data collection tool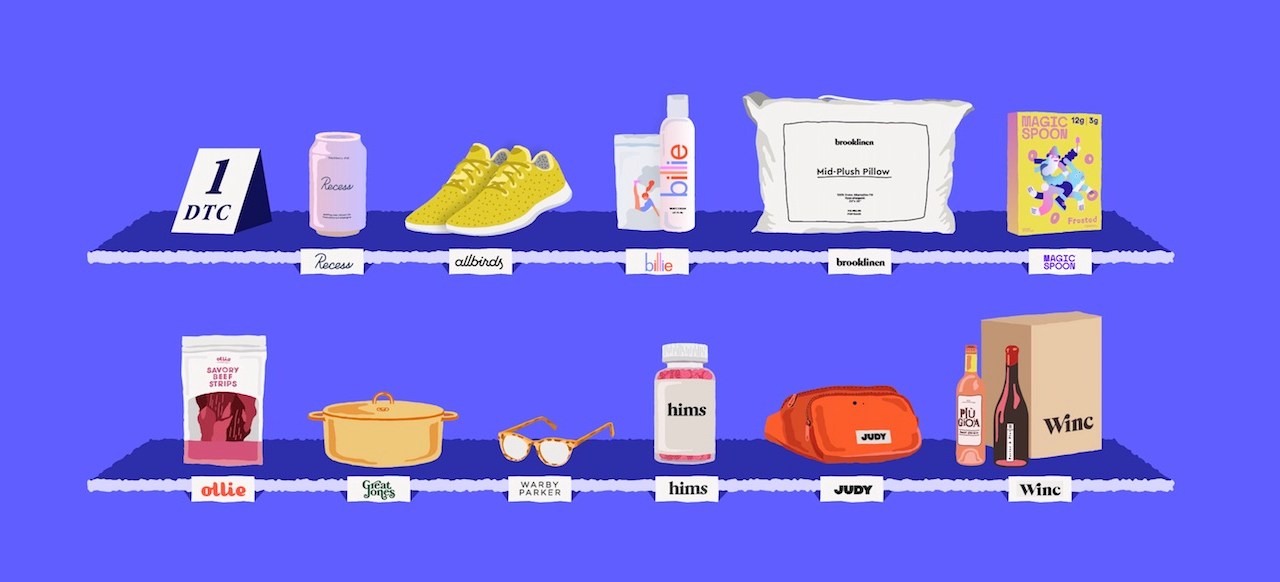 This is the latest installment of the DTC Briefing, a weekly Modern Retail+ column about the biggest challenges and trends facing the volatile direct-to-consumer startup world. More from the series →
This is the latest installment of the DTC Briefing, a weekly Modern Retail column and newsletter about the biggest challenges and trends facing the volatile direct-to-consumer startup world. To receive it in your inbox every week, sign up here. 
One of the most frequently touted advantages of going direct-to-consumer is the ability to collect more data on customers. And one of the most straightforward ways companies can do that is by getting customers to fill out a quiz.
Some DTC startups, like skincare brand Tula and paint startup Clare, use quizzes to recommend specific products to people. Others, like swimwear company Andie and bra brand ThirdLove, use them to recommend which sizes customers should buy. 
Now, as these startups grow and expand their assortments, they're also increasingly using their quizzes to recommend which products go well together as well as to inform future product development. It's an approach that other DTC startups may seek to replicate — particularly as Apple's iOS14 updates will make it increasingly critical that companies collect more first-party data. But companies that have launched quizzes often find it takes constant iteration in order to land on a version that actually encourages customers to buy. And, the brands have to reckon with the fact that customers won't always want to fill out a lengthy quiz for every single product they want to buy. 
"One of the purposes [quizzes serve] is take some of the uncertainty out of the decision making process," said Karen Zhou, director of operations at Andie. She said that Andie decided to add a fit quiz shortly after the company launched in 2017, because the company's executives felt that swimwear was historically difficult to shop for and for women to find the right size in. Andie's quiz includes questions like "what makes you feel most comfortable in a swimsuit" as well as standard questions about their height and bust size, to recommend a particular swimsuit style and size for each customer. 
ThirdLove sought to improve upon the experience of an in-person bra fitting online when it launched its Fit Finder quiz in 2017. More than 19 million people have taken the FitFinder quiz since ThirdLove first launched it. 
But ThirdLove chief creative officer Ra'el Cohen said the company recently redesigned the quiz — rebranding it as Fitting Room — make it easier for customers to figure out how to answer certain questions. Rather than ask customers how they feel their straps fit, the new fit quiz shows customers a 3D interactive model of a bra, and are asked to adjust the straps until it looks like how their current bras fit. 
ThirdLove also added the option for customers to update their information after they've taken the quiz — to note, for example if they've lost weight or recently had a baby — as well as to provide more details about what style of bra they are interested in. "That way, we can give her a curated assortment at the end that is really specific for her," she said. 
Since launching the new version of the quiz a few weeks ago, CEO Heidi Zak said that average order value has been up 5% over the prior version of the quiz, while conversion is up roughly double digits. 
In addition to driving more sales, quizzes can also give companies valuable information to inform their merchandising decisions. Zak said that ThirdLove's fit quiz helps the company decide how many units of each size to buy for different products. Meanwhile, Tula Skincare CEO Savannah Sachs said that her company decided to launch an acne line in 2018 after its quiz — which recommends what products customers buy based on what their skincare needs are — revealed many of its customers still struggle with acne care.
However, some founders who have used quizzes before caution that they don't think it makes sense for every company. If a company only has a few products, or customers only have to decide if they want the least most expensive version of a product, quizzes might have less of a payoff for them.
"My belief on these quizzes is that a lot of brands have quizzes for products that really aren't that difficult to shop for," said Clare founder Nicole Gibbons. "It almost feels like quizzes have become a trend in the DTC space for people to collect data." Gibbons decided to use a quiz when the company launched in 2018, in order to help customers wade through the dozens of different paint colors that Clare sells. 
Echoing Gibbons' remarks, many of the executives I spoke with said that they viewed their quizzes equally as both a customer service tool and a data collection tool.
Sachs said that Tula Skincare company decided to redesign its quiz, which it has had since 2017, in order to provide more thorough recommendations. Tula's new version of its quiz now recommends a personalized "five step routine," along with accompanying products, including a recommended moisturizer and cleanser for every customer. Before, Tula's quiz recommended a few products, but it didn't consistently recommend the same number or type of products to every customer. Sachs said that as a result, revenue per visit is up 29% compared to the prior version of the quiz. 
"It's about recreating an experience similar to the one you have in store, where someone is educating you and helping you pick out the right products for your skin concern and educating you on that full routine," said Sachs. 
Quote of the week
"I think what it takes to build a true legacy brand — a brand that's going to be around for 100 years is kind of still old school marketing tactics. That doesn't drive quick growth hacking and being able to rapidly scale like some of the first wave of DTC brands did when they were buying customers on Facebook for $5. It's just a different time now — in order to build a legacy brand, you have to generate genuine customer love, and you have to build a brand that people really, truly love. If your core source of customer acquisition is paid growth hacking through performance marketing, and you are not really doing anything else to build that genuine customer connection and customer loyalty and customer love — to the point where your customers want to tell all their friends and family abut the great experience they had with your brand — it's going to be difficult for your brand to have long legs." — Nicole Gibbons, Clare founder
What I'm reading
Foxtrot

, a modern chain of convenience stores that also offers one hour delivery, announced that it has raised a $42 million series B round. The startup's investors include restaurateur David Chang and Sweetgreen co-founder Nicolas Jammet. Foxtrot operates eight stores in Dallas and Chicago, and plans to expands into new markets this year like Washington, D.C. 

Founders of

black-owned beauty brands

Curls, The Lip Bar and CurlMix spoke with CNBC about how they've scaled their businesses. All of them self-funded their companies, as they faced difficulty securing traditional bank loans or venture capital financing. But, getting into mass-market retailers like Target helped their brands really take off. 

The New York Times looks at what happens when

Amazon becomes the biggest employer in town

— in this case, in California's Inland Empire. Amazon now employs 40,000 people, mostly warehouse workers, in San Bernadino and Riverside counties. During the pandemic, the relationship between Amazon and its Inland Empire employees has become more fraught. 
What we've covered 
TikTok appears to be

testing out a seller marketplace called TikTok Shop

in Indonesia. It's yet another example of how TikTok has quickly embraced e-commerce, as it seeks to establish itself as a place for shopping at the same time that it's still trying to reach a broader audience.

Headless commerce is a buzzword that's gaining steam as more e-commerce companies look beyond Shopify to build their websites. Headless commerce —  which means the front-end of the website is decoupled from the back-end — is supposed to result in faster websites. But implementing it can be complicated — read more in my

explainer of headless commerce

. 

Fly By Jing founder

Jing Gao stopped by the Modern Retail Podcast

to talk about her plans after the company's breakout year. Sales were up about 1,000% between 2019 and 2020, and now Gao is focused on retention. Subscriptions are in the works, and the company recently launched an only fans account that lets people see pictures and videos of "hot noods."