Podcasts
// October 22, 2020 ■ 3 min read
How Blk & Bold capitalized on Target and Amazon's coffee shortcomings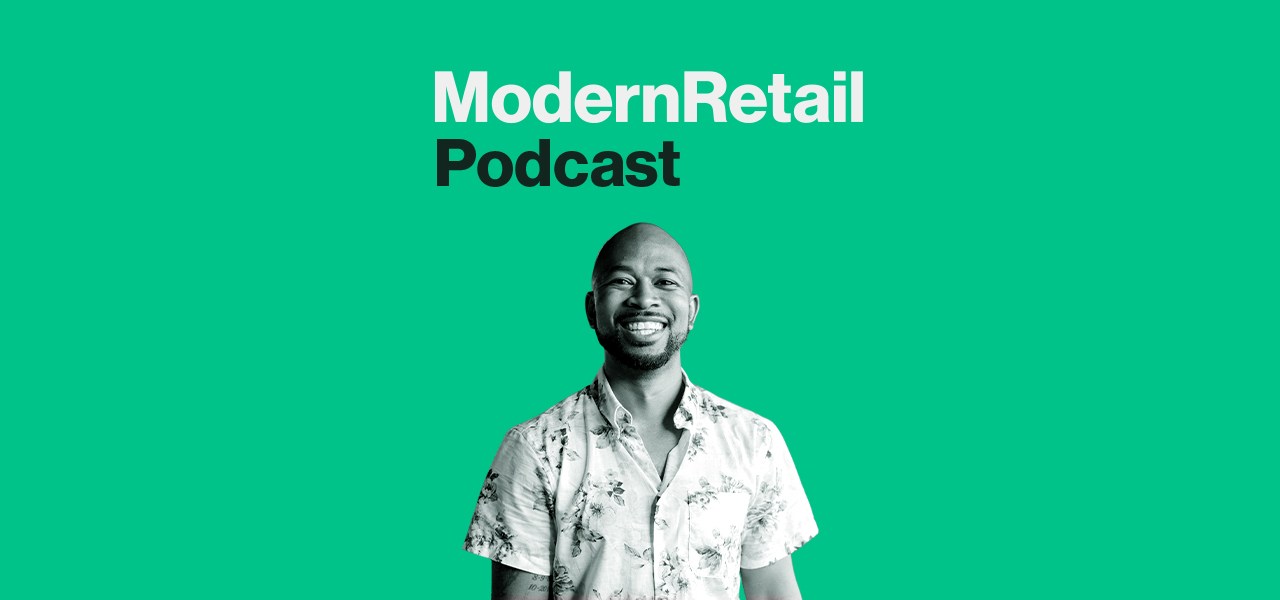 Subscribe: Apple Podcasts | Stitcher | Google Play | Spotify | RSS
It's hard to find good coffee online, and roaster Blk & Bold found that to be a competitive advantage.
The company saw huge growth over the last year, thanks to its placement on retail shelves at stores like Target — as well as being a top-selling brand on Amazon. On the Modern Retail Podcast, which was recorded live during our Modern Retail Summit this week, co-founder and CEO Pernell Cezar Jr. spoke about how he has grown the company.
Being on Amazon became a competitive advantage — especially once the coronavirus hit. More people were buying groceries online, and supplies like coffee were selling out. Thanks to being on national shelves, he said, Blk & Bold was able to gain authority. "When we looked at Amazon and e-commerce we were allowing that authority we were able to gain by brick and mortar to tie that back into scaling and acquiring new consumers on e-comm," he said.
Still, coffee is a hard business. "We were entering into the second highest commodity beverage space — being coffee, right behind water," Cezar Jr. said. He approached growing the company by finding ways to differentiate. "When you are shopping in a coffee aisle in any grocery store, let's say excluding Whole Foods, there is not a premium assortment experience," he said. Ditto Amazon. The bet was that he could grow a coffee business by becoming a rarely-seen premium brand on those shelves.
Cezar Jr. described how he was able to capitalize on all of these elements to grow the business. Amid a pandemic it grew from two people to twelve, and got a brand new warehouse as well. "Our whole business is can we convince these consumers that they can also make great quality coffee at home," he said.
Here are a few highlights from the conversation, which have been lightly edited for clarity.
On selling a highly commoditized product
"Think about a wine aisle, and the delicacy of wine and how it's carried around from consumerism. Coffee is also a delicate crop that has not been treated that way. We're looking to normalize higher quality top shelf coffee and also normalize consumers making an impact to their own communities by way of what they purchase."
Why online was the way to go
"We already knew there were consumers who were shopping these coffeeshops — we were very much part of the coffeeshop culture. But the product experience fell off the radar once you stepped out of those coffeeshops. So our whole ethos was really how do we make it easier for people like us to be able to have access to the coffee and not just rely on the coffeeshop culture to be able access that great coffee."
Using brick and mortar to excel on Amazon
"Our channel mix was very much digital, e-commerce as well as mass grocery — e-commerce really being the ethos of the brand; self-funded, out of the garage and continued to scale up as we got validation points. Our first storefront was [our website]. Knowing that from there we need to be in the third-party space, or in a marketplace that allows us to attract and acquire new consumers, Amazon was by far the best starting point to do so. We launched on Amazon and put it a bit on the back burner until we continued to validate the brand awareness by way of brick and mortar… Launching nationally at Target at the beginning of this year, that gave us our brand validation in this crowded space… When we looked at Amazon and e-commerce we were allowing that authority we were able to gain by brick and mortar to tie that back into scaling and acquiring new consumers on e-comm."