'Has to be a total structural change': JCPenney is running out of time to execute a turnaround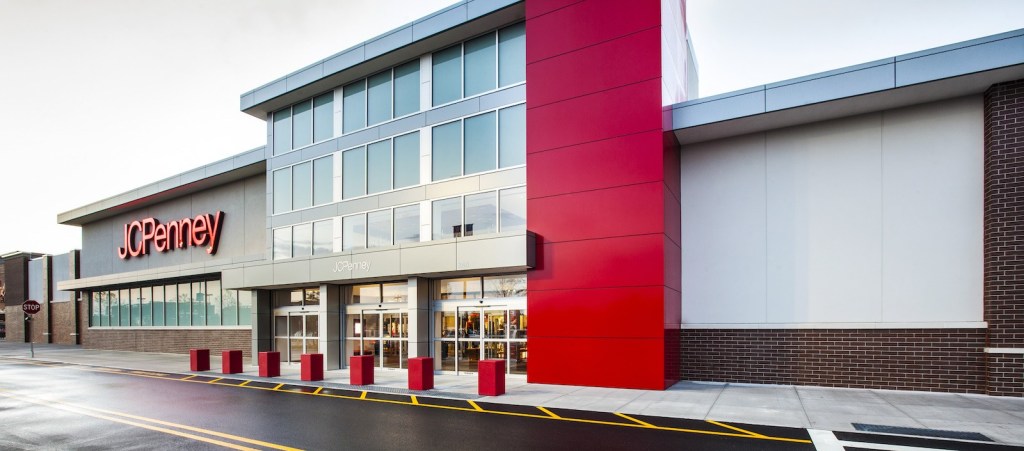 Since Jill Soltau took over as CEO of JCPenney more than a year ago, there's been no slowdown in announcements touting new executive hires, in order to reassure investors that she and her executive team can turn around the beleaguered department store chain. This week she named a new chief digital officer, Karl Walsh, formerly the chief digital officer at Pandora.
But it's not so much a question of if Soltau can turn around JCPenney, which hasn't been profitable since 2010, but whether she can do it quickly enough. While JCPenney has been able to cut loses under her tenure, it hasn't been able to return to sales growth.  And it doesn't have much cash on hand to make some of the changes necessary for its large stores to remain competitive. JCPenney declined to provide comment on its turnaround strategy beyond comments shared during its last earnings call.
When Soltau first took over in October 2018, she said her goal was to "re-establish the fundamentals of retail." So, she brought in new executives to overhaul the company's pricing and merchandising strategies. More recently, the company remodeled a store in Dallas last month to include fitness studio, a clubhouse with kids activities, and an area to meet with stylists, as it seeks to figure out how it can revamp its stores with little cash on hand.
Analysts are still skeptical that this will be enough to sufficiently help JCPenney return to sales growth. JCPenney has $3.8 billion in debt to pay off, so it doesn't have a ton of money to remodel stores. The quickest way to trim losses would be to close more unprofitable stores, but Soltau has said that JCPenney doesn't have immediate plans to close more stores. And one of the company's biggest goals, to cut down on the amount of promotions it relies on, will prove more difficult during the holidays when shoppers expect steep discounts.
During its third quarter earnings in November, JCPenney reported a sales drop of 10.1% compared to a year ago, and a net loss of $93 million. But, it was an improvement from a year ago, when it reported a net loss of $151 million.
"With department stores — it's not about a product line here or there you can bring in," said Jane Hali, CEO of Jane Hali & Associates. "That won't change the top line. It has to be a total structural change."
Department stores used to market themselves to shoppers as a one-stop-shop to buy everything on their list. But now, thanks to the rise of Amazon, that value proposition is no longer as appealing. So, department stores like JCPenney are finding that they have to lower inventory levels in order to make their stores more manageable to navigate. They're also revamping their merchandise to highlight outfits for specific occasions, to market themselves as style experts.
So, in recent months Soltau has sought to display products in store based on the occasion, like work, lounging, or exercising, rather than product type. Soltau told the Wall Street Journal in November that this visual merchandising strategy has now been implemented in 10% of stores. She also said inventory levels were down 14% last quarter compared to the same time last year.
When Soltau took over as CEO, she told analysts that she found the company's pricing strategy "a little bit confusing, and you might not know exactly when you can get the best value at JCPenney." She's since sought to simplify the number of promotions that JCPenney has offered, but the company hasn't been able to say just how much it's been able to cut back on promotions. Chief financial officer Bill Wafford told analysts during the company's third quarter earnings call that it's been able to cut back on "some" unprofitable promotions compared to last year.
The company's tried to drive more shoppers in store for the holidays with in-store portrait studios, and revamping its home collection to feature products from more national brands like Instant Pot and Keurig. But, its shoppers still expect promotions online. Yesterday, JCPenney's website had a last-minute Cyber Week deal that advertised, among other promotions: 30% off purchases over $100, 20% off purchases under $100, 40% off select Disney toys, and up to 60% off of select kids apparel.
JCPenney's also struggled to grow sales in core categories like women's and men's apparel. In the spring, JCPenney hired Target's former senior vice president of apparel Michelle Wlalzo as its new chief merchandising officer. The first private label collection that Walzo and her team will have overseen from start to finish won't come out until the spring, a sign of just how long it takes to revamp merchandise at department stores.
"They don't really have any silver bullets—just hoping for better execution and cost reduction," Forrester principal analyst Sucharita Kodali wrote in an email.