Harbinger Ventures founder Megan Bent's VC playbook for the CPG category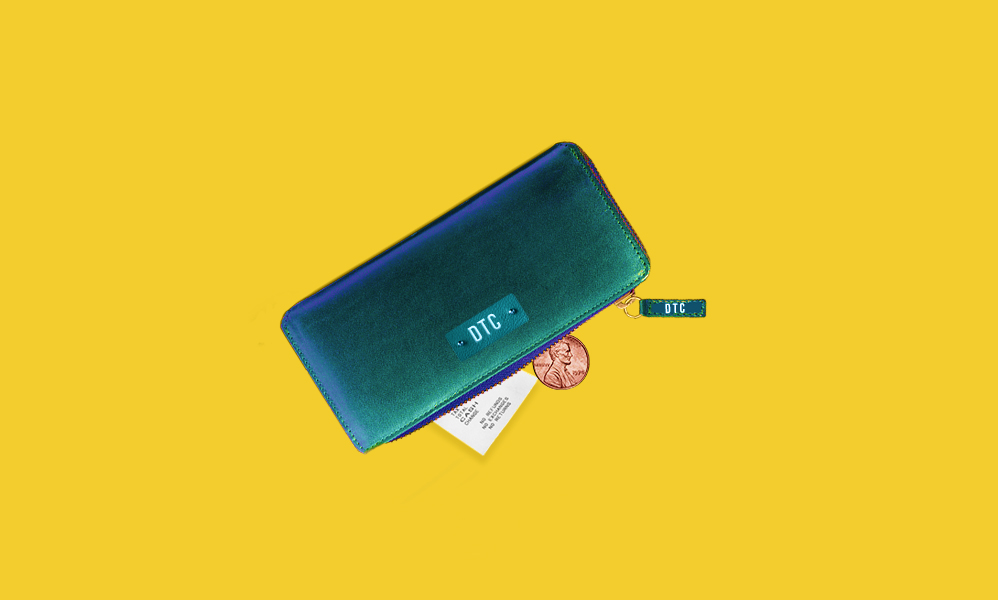 Megan Bent, the founder of growth-equity investment firm Harbinger Ventures, sees big activity coming in the CPG category.
Her firm, which she founded in June of 2016, focuses specifically on new consumer packaged goods brands, and has invested in brands in the wine, personal care, shampoo and food categories to date. To Bent, there are three forces at play in CPG that makes it a ripe category for new investment: Customers are seeking out brands that fit a new set of expectations around ingredients and positioning; big corporations, meanwhile, aren't innovating and bringing new brands to market as fast as startups; and retailers need differentiated selection to bring customers into stores.
It's also a category in which brands, when considering potential exits, are more suited to a strategic acquisition than an IPO. That means brands shouldn't over-raise capital or seek out high valuations that would scare off potential partners.
"These may not be billion-dollar exits, but they could be $150 million exits. If you invest properly, that size still yields big returns if you underwrite it properly," said Bent.
Bent shared her playbook for investing in the CPG industry, which last year saw online sales increase by 35% according to Information Resources Inc.
Build a cohesive profile.
According to Bent, Harbinger Ventures stays specialized in the CPG category in order to find category efficiencies in areas like marketing strategies and distribution. The firm also only makes five investments per fund, to ensure that it's not stretching its ability to be a strategic partner. The goal, Bent said, is to not just provide capital but to influence organizational innovation, including supporting diverse management teams.
"We stay in our lane, and stay highly concentrated," said Bent. "By staying specialized, we can be more of a value add to partners beyond your typical board value add. We have a cohesive vision for companies whose strategies reinforce each other, and it differentiates us as partners because we're designed around one specific category's dynamics."
Position next-gen brands as valuable legacy partners.
DTC brands are closely connected to customers' shifting priorities around what, where, when and how they want to purchase, said Bent. Retailers and conglomerates haven't been able to react to new consumer mindsets as quickly, putting them at a disadvantage. At the same time, DTC brands are held back by their ability to scale logistics fast enough to meet demand. So Harbinger Ventures plans its investment in independent brands around their ability to become legacy retail linchpins down the line.
"There's both a retailer role and a strategic role in the evolution of consumer brands," said Bent. "Retail has a role in brand-building, raising marketing awareness and normalizing purchase behavior. Universally, the P&Gs, General Mills and Kellogg's of the world have behaved somewhat irrationally. They underinvested in innovation, product ideation is behind the curve and their ability to take risks is limited. Young brands are doing the opposite, so you're going to see consistent M&A as long as these brands aren't over-capitalizing and over-valuing their businesses. There are a lot of potential buyers out there."
Prop up talent.
The main two reasons companies buy startups is the access to category growth and access to a customer base they lost touch with, according to Bent. The third reason that more companies are now starting to value more is talent. Harbinger Ventures' strategy is to invest in building and promoting diverse and often women-led teams from the outset as a way to improve the makeup of the parent companies' management teams.
"There's a dearth of talent [at legacy companies]. No one wants to go there because they don't trust the innovation there. There's a magnetism in startups, meanwhile. So as companies are evaluating acquisition opportunities, the organizational profile of the founders, teams and people, factor in as a way to attract even more talent, because it will make the company overall more interesting and cutting edge," said Bent. "So we believe, in relation to female and diverse teams, that we'll see an ongoing corporate initiative come to the surface."
Invest in sustainable business models.
Bent believes the consumer-brand VC gold rush will come to an end eventually, and the long-term leeway for VC-backed companies to not turn a profit will be over. Bent is interested in investing in companies that have product-market fit and a customer base significant enough to meet its capitalization requirements, with high-quality growth rates (meaning growth from several retail outlets and high customer retention) and low customer acquisition costs.
"The No. 1 metric we look for is capital efficiency. We believe the sustainability of a business model is coming back in vogue, meaning companies understand what they're building and how, how it's going to be profitable, and how to become financially independent. If you're growing in a healthy way, that means you're generating more revenue than capital raised."