'Grocery will maintain positive growth': King Arthur Baking's Bill Tine on the new CPG landscape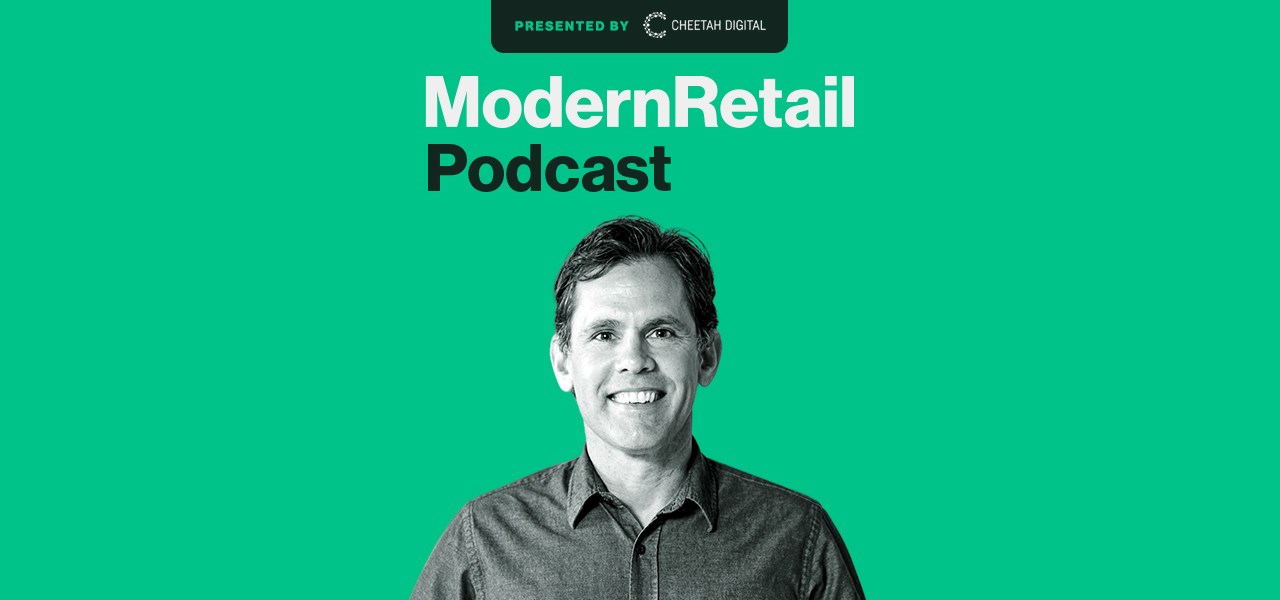 Subscribe: Apple Podcasts | Stitcher | Google Play | Spotify | RSS
The coronavirus changed the way people shopped for groceries, and King Arthur Baking Company was no exception.
The 230-year-old company had one of the hottest pandemic commodities: flour. And while it did face huge supply chain constraints early last year, King Arthur has been able to see historic sales growth and consumer behavior changes. On the Modern Retail Podcast, Bill Tine, vp of marketing, spoke about all the curveballs thrown at the company over the last year — as well as why it decided to rebrand from a flour company to a baking company last summer
King Arthur's marketing approach was upended overnight when the country went into lockdown. Over the last five years, he said, the brand has "built out essentially our own media company." It published recipes, partnered with influencers and focused on growing its audience. Some of that was in person at its own baking schools. While King Arthur's marketing strategy didn't necessarily change during coronavirus, the underlying system did.
"When Covid hit and people really shifted their media consumption, we were a place to turn to because we had a lot of assets already in place," Tine said. "We had a team internally of bakers that could create [content] at home with their iPhones. And I think having that in-house was something where we're able to really react quickly." Indeed, King Arthur's website got over 60 million unique visits in 2020.
Reacting quickly helped boost King Arthur's sales. Most grocery stores sold out of essentials like flour during the early days of the pandemic. With that, more people bought all-purpose baking items on King Arthur's website. The online business doubled over the last year, and Tine thinks that momentum is going to remain.
For now, the focus is on staying relevant with its customers. "One of the things that we really hone in on and rely on is the consumer insight for what the consumer wants," he said.
Here are a few highlights from the conversation, which have been lightly edited for clarity.
On the DTC shift
"Our number one product [in grocery stores] is all-purpose flour. We don't normally sell a lot of that direct-to-consumer. It might be our 15th product [on the site], because it's available in every grocery store normally. But when that was all gone [last March and April], people were shifting simply to buy their core staples. Normally, our consumers come to [our website] for all the specialty products. We have about 1000 SKUs on our website. We had a wave of people coming to us for core staples. Our [DTC] business is still about double what it what it was a year ago. They're coming to us because they've now seen a new resource that they didn't know before or they're baking more frequently — or differently."
Why King Arthur Flour rebranded as King Arthur Baking Company last year
"Change is hard enough from a packaging and operations standpoint. So what I'm proud of our team for is we actually launched within a week of the original launch date that we had planned before the pandemic. Our approach was that for the first two to three months, we really wanted to get consumers aware of the change. Our messaging was all about the change: here's our old logo, here's our new logo; this is why we're committing to being a baking company. But then, as September rolled around, we moved into what we call a power of baking campaign. It is really just showcasing who we are as a company. It was less about the change, and more about just letting the consumers know who we are. And I think that really helped. I think that really helped drive a holiday season that we've never seen before."
Grocery still has room for growth
"We believe grocery will maintain kind of positive growth. It won't be like last year. But with a number of people still working at home, that changes their behavior — they're going to be eating more at home. The baking category is interesting because there are a lot of tailwinds to it. My favorite example is sourdough. People have created a sourdough starter and it lives on their shelf, their countertop, their refrigerator. It's a constant reminder — it's yelling at you in the kitchen; 'Take me out and make some bread.' There's some tailwinds that will — at least for the next year — keep people baking. So we're fairly bullish. I wouldn't want to call a number, but I certainly think that the growth might be 10%… it might be a little higher."