From Instagram to Klarna, a super app strategy gains traction in the U.S.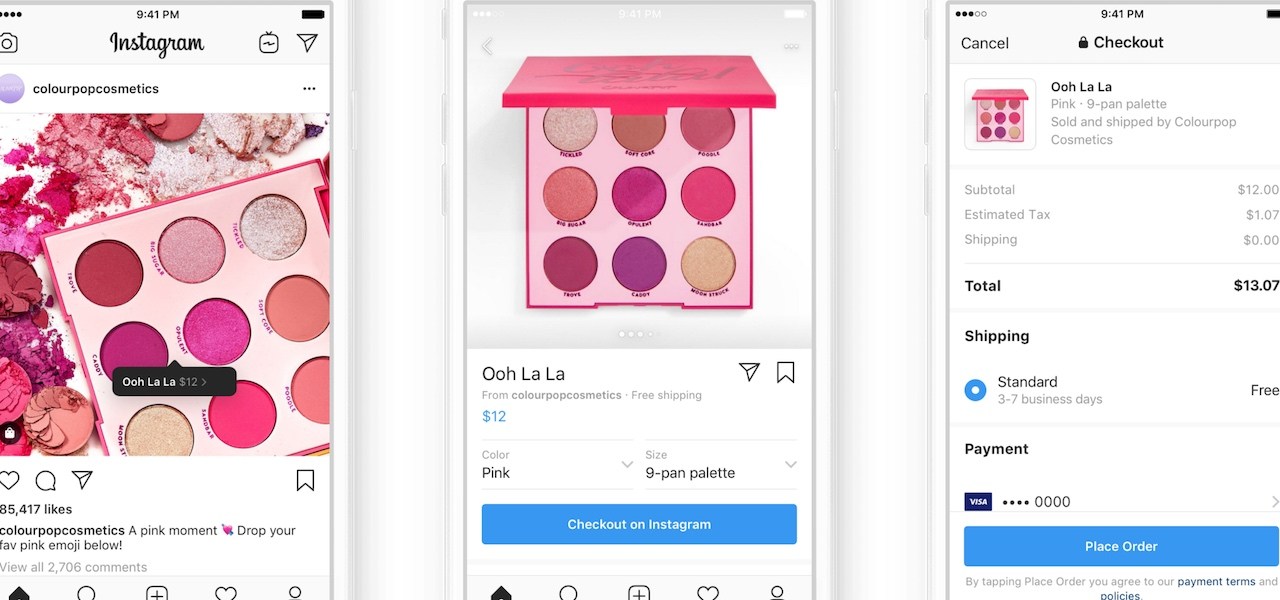 There's an app for just about everything: payments, shopping, social media etc. Now, some companies are attempting to combine all these features in one app.
Instagram, Snapchat and Facebook may have started purely as social media platforms but have increasingly added features for shopping and product discovery in recent years. Fintech firm Klarna launched an app in November that merges features like payment management, delivery tracking and returns in one place. Paypal released its own "all-in-one" app in September that consolidates shopping, savings, bill payments and crypto capabilities. And delivery apps that have traditionally focused on restaurants and groceries now want to deliver everything from medicine to apparel. 
The idea of having a single app for every facet of life bears resemblance to the super app model, which has gained popularity and massive profits in China. Multi-purpose messaging app WeChat has about 1.2 billion monthly active users in 2020, while digital payment platform Alipay had 1.3 billion active users and processed transactions worth $17 trillion every year in China as of June 2020.
With billions of dollars potentially on the line, companies are vying to be the U.S. equivalent of these multi-purpose super apps. What's driving all of these super apps strategies is a desire to get people to buy more through their respective apps. By getting people to spend more time and money on their respective apps, these companies can grow multiple lines of revenue.
Consolidating the shopping experience
Social media apps, payment platforms and even delivery apps have been launching new features and capabilities back-to-back in recent years. Snapchat, for example, has been utilizing its augmented reality features to double down on commerce. Meanwhile, Adam Mosseri, head of Instagram, announced last year that the platform is no longer a photo-sharing app. It will instead focus on areas reminiscent of super apps in China: creators, video, shopping and messaging. 
In the announcement, Mosseri said that the pandemic "accelerated the shift of commerce from offline to online by a number of years, and we're trying to lean into that trend."
Another big driver of the super app strategy is the potential for increased market share. Providing more services gives platforms alternative revenue streams, and it also makes them a more lucrative partner for advertisers and retailers. In an interview with Modern Retail last year, Klarna CMO David David Sandström said the company was building out its advertising network in tandem with its ambitions to get people to use its app more for features like livestreaming. It began as primarily a buy now pay later service, but has been building out its capabilities by acquiring social shopping startup Hero and Apprl, a platform that connects content creators and retailers, in the same month last year.
"Is there a way where one or two years from now… where if you want to grow your business as a retailer, you need Klarna as a partner?" he said at the time. "I think that's the ambition we have."
Delivery apps have been trying to rebrand themselves as one-stop-shop apps of their own. They've slowly broadened their offerings past restaurants and groceries by inking deals with retailers as well to become a one-stop-shop for delivery. 
For instance, DoorDash now delivers over-the-counter medicine as well as J.C. Penney merchandise. Instacart also has a growing roster of retail partners, such as Michaels, Family Dollar and 7-Eleven. Uber can now deliver a plethora of goods including baby essentials from BuyBuy Baby to groceries at Costco.
Consumer demand may be driving the growing super apps strategy. Since the pandemic started, about a third of U.S. consumers (32%) said they feel overwhelmed by the devices and subscriptions they have to handle, according to a report from Deloitte last year. 
"It's all about putting the consumer first and making sure that their experience across the customer journey is smooth and efficient and removed of barriers," said Suzy Davidkhanian, principal analyst at Insider Intelligence. "Sometimes you lose that customer going from one platform to the next. So this is a really easy way for the retailer or brand to keep that consumer in that particular ecosystem."
Though platforms have constantly been adding new features, Lanny Geffen, director of customer experience at Fuse Create, said they could run the risk of losing their brand identity. "Throwing in too many features can dilute the one thing you're good at."
Risking privacy
There may be some pitfalls with the super app strategy. For one, concerns around data privacy and security have been brewing in the U.S. — a potential issue for brands that want to handle consumer transactions, Geffen said. The vast majority of consumers (87%) said they would not work with a firm if they were concerned about its security practices, according to a 2020 report from McKinsey & Company. 
"If I keep my banking in one app and I keep my social posts in another, they feel a little bit safer" than having all this information in one place, Geffen said. Brands need to make "people feel secure and comfortable consolidating not just their browsing habits, but also their financial information with you."
U.S. consumers may also be concerned about the possibility of platforms monopolizing different industries, said Danielly Netto, director of solutions marketing at Emplifi. Firms need to be wary of coming across as wanting to control everything, she said. 
Experts agree that super apps in the U.S. are still in their early stages, and whether U.S. consumers would be receptive to the idea remains to be seen. As this trend progresses, what constitutes a super app in the U.S. may also differ from the way China defined it.
Netto expressed skepticism that super apps will take off in the U.S. as they have in China. "I think there's a lot of difference in consumer behavior from the U.S. to Europe, China, South America and so on. But one thing that's not going away is that people are spending more and more time on their mobiles."