'For all intents and purposes we are a brand': Italic founder Jeremy Cai on the company's new path forward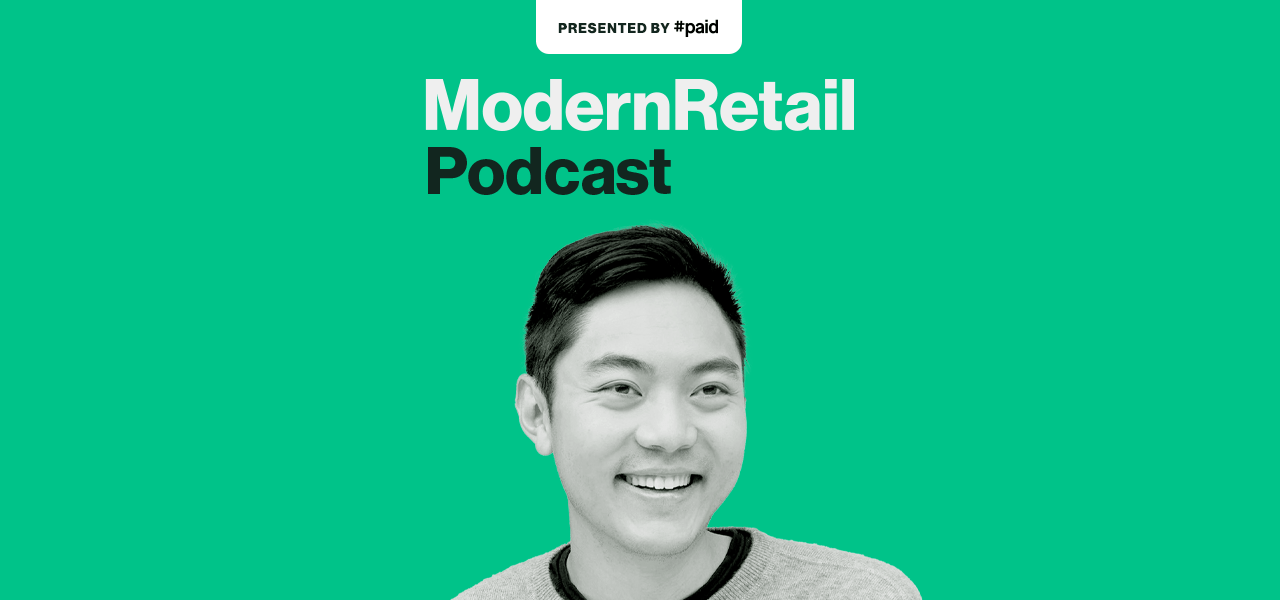 Subscribe: Apple Podcasts • Stitcher • Google Play • Spotify
Italic is trying to become a luxury brand in its own right.
The company has been around since 2018 and has gone through many iterations. At the same time, the underlying model has remained consistent: Italic forges partnerships with the manufacturers of well-known brands like Staub and Samsonite and sells unbranded products directly from the facilities at a fraction of the price. While the company has seen growth over the last few years, it's changed some of its business mechanics. Most recently, for example, it decided to halt its membership-only model.
This change, said founder and CEO Jeremy Cai, has positioned Italic for more success. Cai joined the Modern Retail Podcast this week and spoke about the company's latest approach.
"Our strength really is in the business side," Cai said. "We've built a pretty strong supply chain orchestration platform… We basically had to build our own version of Shopify, our own version of a returns platform, our own fulfillment network and so on and so forth."
But by building such a strong back-end comes the problem of how to define a company like Italic. In some ways, it's a marketplace that directly matches manufacturers with customers. That's, in fact, how Italic first marketed itself. Now, Cai has realized that customers simply don't see it this way. "For all intents and purposes, we are a brand," he said. "Because they don't really see or need to see what goes on underneath the hood."
Going away from its membership-only model isn't the only big change Italic has made of late. A few years ago, Cai had big plans to expand to multiple categories — he saw Italic as partnering with numerous manufacturers that manufactured many diverse products. Now, he's realized that curation is more important.
"We can't simply expand rapidly for the sake of expanding supply," Cai said. If the products don't sell through, that leaves the manufacturers Italic is working with in a lurch. "We do have a tremendous amount of responsibility in terms of our agreements with our manufacturing partners," he said.
That has made Italic think smaller and with a more curation-focused lens. "We started the year thinking we were going to launch 1,000 products," said Cai. "We'll probably launch 100."
Another big change for Italic is its focus on organic growth and less reliance on digital platforms like Facebook. So far, things seem to be working. "We cut our growth spend by 5x from March to April this year, and our revenue grew — and it's continuing," Cai said. "So it's kind of like, what were we spending money on in the first place?"
With that is the larger goal of making Italic a prestige brand that isn't wholly reliant on one-off customer acquisition techniques. It's a focus that nearly every DTC brand faces right now.
Over the next year, Cai said, he's dead set on "figuring out a path of growth into the future where we can continue to sizably grow the business without needing to solely rely on paid [advertising]."
Here are a few highlights from the conversation, which have been lightly edited for clarity.
Why Italic now considers itself a brand
"We've gone through a lot of evolutions of this over the years. And by no means have we really cracked the code, to be quite transparent with you. The reality is: consumers see us as a brand. We tried to put many different spins on it — we called ourselves a marketplace, we called it a platform. There's a lot of different things. And oftentimes to the investor community or to our customers, for all intents and purposes, we are a brand — because they don't really see or need to see what goes on underneath the hood."
A new focus on curation
"I think for us at least, we've realized curation is really really important to the value proposition. We can't just simply expand rapidly for the sake of expanding supply, because there's also real inventory risk. Even though we don't really take possession, oftentimes, of inventory — the manufacturers do. And if we don't sell through them on our platform, this is the whole point; we're their only option. So we do have a tremendous amount of responsibility in terms of our agreement with our manufacturing partners. So, in the future, does the Italic model work in other categories? Without a doubt. All of [the other categories] I think are great fits for the value proposition of luxury without labels today. But that doesn't mean that someone — or us frankly — couldn't do the same in other vectors as well. But I think we'd have to be a lot more disciplined around our approach. We can't just simply assume that we'll put out a product and our customers will eat it up."
'We owe it to ourselves to open up the floodgates'
"We knew at some point in time [that] if we're a venture business and we want to grow, we owe it to ourselves to open the floodgates. It's good for the manufacturers, it's good for our supply chain. Because the more volume we do, the cheaper each unit gets, the cheaper our fulfillment orders get, so on and so forth. So, I think there came a time, I'd say earlier, around Q1 or Q2 last year where we got the economies of scale while maintaining those price points that allowed us to actually capture margin on the products that we were selling. Historically, we wouldn't have been able to capture that because of our volumes. But at that time, it was a diminishing curve — it was a very large drop in the short quantities, and then over time it diminishes. But I think, on our side, we got to that point over the course of the year prior that gave us the confidence [to say] we can actually open this up, earn money on the products we sell, drive more volume to our manufacturers by opening the customer base. The customer quality will drop for sure, but we can still offer the membership as a way to retain and incentivize our most loyal customers."