Following its acquisition by Wacoal, Lively is using its ambassador program to drive growth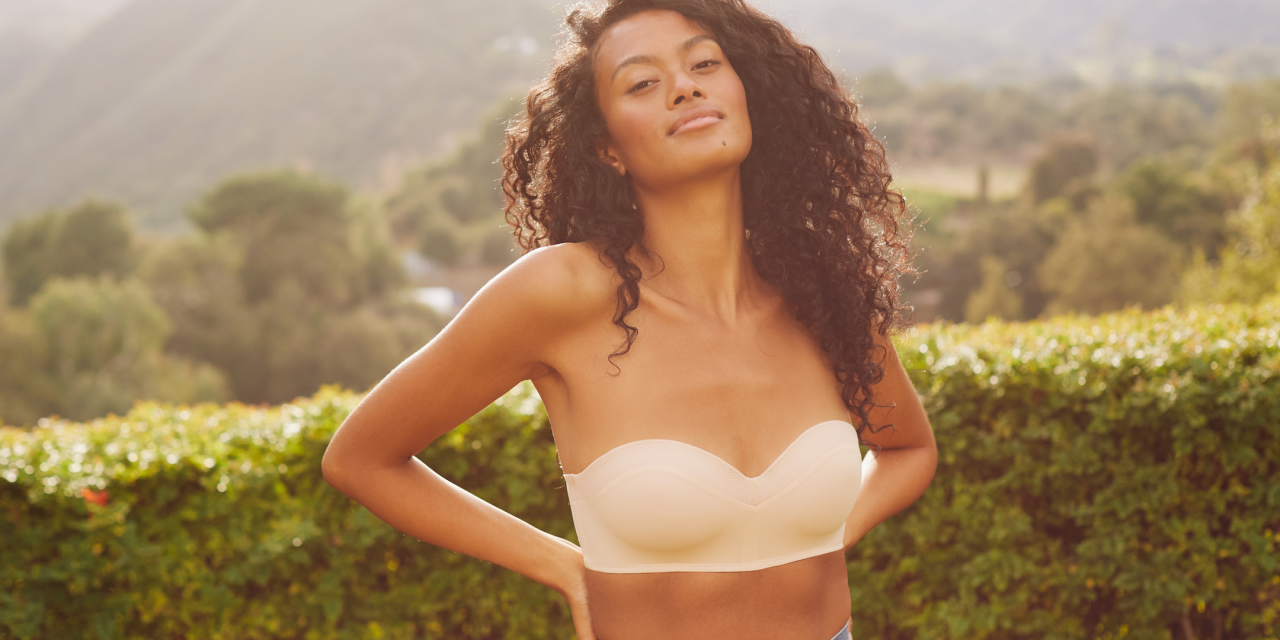 Lively
After being acquired by intimates conglomerate Wacoal in 2019 for $85 million, direct-to-consumer lingerie brand Lively has been building out its ambassador program to drive growth.
Lively launched its ambassador program in 2015 with 100 ambassadors. Now, the program consists of 155,000 members. Lively founder Michelle Grant credits the ambassador program with helping the brand drive triple-digit sales growth year-on-year and a 40% average repeat purchase rate.
The key to Lively's ambassador program, according to Grant, is that the company does more than just ask its ambassadors to post about the brand on social media. Instead, the brand gives ambassadors opportunities ranging from giving them say product development to modeling spots in advertising campaigns. To apply for the program, interested candidates fill out a form online with their name, email, Instagram and phone number.
Lively, Grant explained, was focused on building an active community of supporters even before its launch in 2015. Right before launching, Lively built out a community of supporters through a "Refer a Friend Campaign," which generated a list of 133,000 new emails and 300,000 session views within two days.
"It was never about finding people who had the most followers, it was about developing personal connections, finding out what moved them and hosting events fueled by their interests," said Grant. "[That], in turn, heavily shaped the brand and helped us spread word-of-mouth about Lively."
Ambassadors have a variety of opportunities with Lively. The activities with the least amount of effort involve receiving product or payment for sponsored posts on social, or attending exclusive events. Ambassadors are also given early access to many of the brand's products, and discount codes to share with their own fans on social media. However, a select group of ambassadors also are given the opportunity to host events — and promote their own work, products or social media — or be featured in the brand's advertising campaigns.
In 2020, Grant told Glossy that ambassadors didn't have to post any specific amount of times, and event attendance is also optional. Ambassadors are paid either in free product or money for sponsored social media posts. However, the brand did not share exact pay rates for these posts, nor for special opportunities like TV campaigns or event hosting. Since 2018, Grant said the program has grown 1,000% and, since January 2020, the brand has added 55,000 ambassadors.
As Lively has grown, Grant said ambassadors continue to influence product decision. The brand created two styles — the "No Wire Strapless Bra" and the "Busty Bralette" — in direct response to ambassador needs for more comfortable strapless styles and a more supportive bralette style for women size D to DDD, respectively. When the brand was debating on which "nude" skin tone shades to add in its bra lineup, ambassadors voted on the additions.
The brand has also hosted over 300 events in person and online for ambassadors as well as broader community members. Every month, for example, the brand hosts a "New Member Mixer" for ambassadors in New York to get to know each other. Lively also holds online events for customers like a cooking or exercise class, which it often taps ambassadors to host.
"We regularly give ambassadors the ability to produce and host events with the wider community," said Grant.
Ambassadors are also featured in "social, emails and campaign videos," added Grant. For the launch of a wireless strapless bra and a fit guide for its "Busty Bralette," the brand featured a variety of ambassadors in its social media and online campaigns. Last year, Lively also featured ambassadors in its first first TV ad.
Kayla Marci, a market analyst at Edited said over email that digitally-native brands like Lively "have been at the forefront of the lingerie sector's significant shifts toward inclusivity in products and marketing across size, skin tone and gender." Marci added that this has encouraged "department stores and legacy brands" to "rethink what empowerment and being sexy and looks like."
Moreover, while ambassadors may spark brand and product discovery, they also tend to encourage repeat purchases, said Grant.
"In 2021, our average overall site repeat [purchase] rate is about 40%, [but goes] all the way up to 80% to 88% on the launch day of a new product," said Grant. "Our ambassador crew drives a lot of the buzz. We often will tease new drops, enabling them to be first on the waitlist, and also will sometimes give them early access to shop new styles before the rest of the crew."
As the brand expands to new categories — entering lounge, swim, maternity, activewear, fragrance and self-care over the past few years — ambassadors' ability to promote new products comes in handy. Moreover, ambassadors have helped the brand stay current with customer needs during a continued time of pandemic-induced uncertainty.
"When we asked our community in March 2020 what they needed from us… we scrapped our marketing plans that initially focused on swimwear to be completely comfort-focused," said Grant. "As a result, we saw a 10 point increase in loungewear sales year-over-year, and completely replaced the swimwear business [that] we would have done at that time under normal circumstances."