Unpacked
// September 16, 2020 ■ 5 min read
Explainer: Why Retailers are battling over business interruption insurance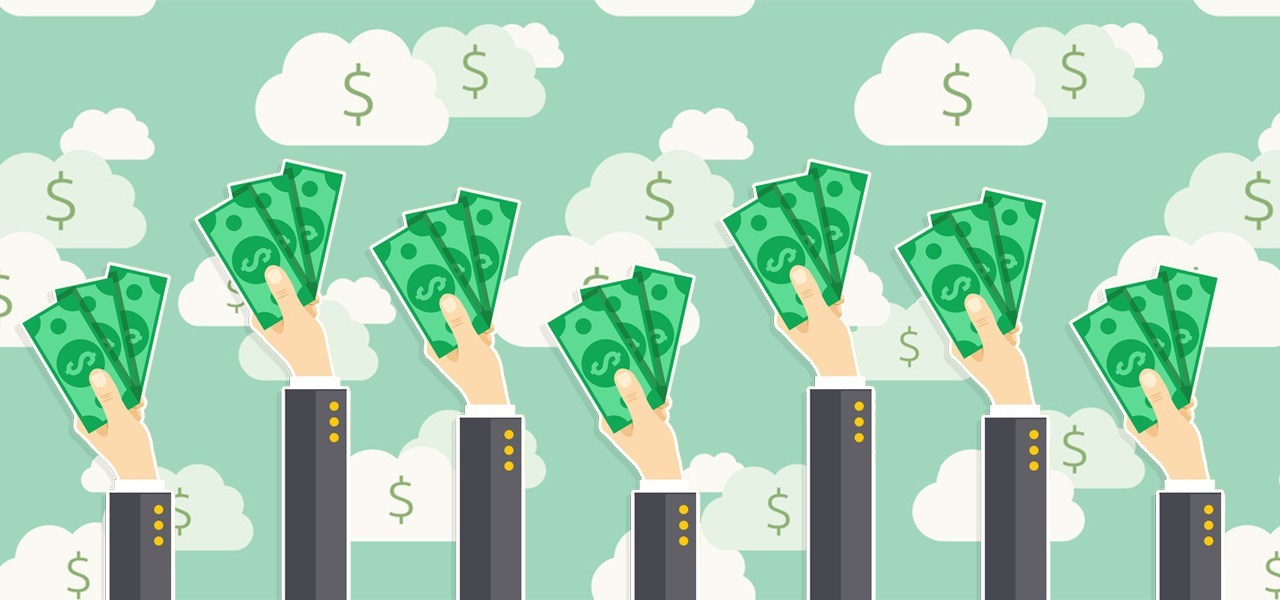 Business interruption insurance has become a new sore spot for retailers during the coronavirus pandemic.
When Century 21 filed for bankruptcy last week, the New York City-based department store chain blamed its demise on failing to receive payouts from its business interruption insurance. Century 21 isn't the only retailer that's unhappy with its insurance company. International chains like Ralph Lauren, as well as popular local clothing brands like Oaklandish, have gone to court, claiming that their insurance providers are not paying out what their businesses are owed under their business interruption policies.
Typically, business interruption insurance policies don't explicitly list viruses or pandemics as an event that they will cover. Retailers and other businesses are looking at the rest of their language in their policies to see if there's a section that they can argue should be applied to pandemics.
At stake for business is tens of millions of dollars, which could determine whether or not they survive through the pandemic. While many judges have ruled in favor of insurers, both plaintiffs and the defendants are appealing initial rulings, which means that legal battles could drag out for months, if not years.
"It is one of those things that is not black and white," said Perry Mandarino, head of restructuring and co-head of investment banking for B. Riley Securities. "But what is black and white is that if there is language in there or not — what language you could point to to say, 'hey that covers a pandemic.'"
With hundreds of legal battles simultaneously playing out around the globe, it will likely be years before retailers are done arguing with their insurers over what money they are owed due to the pandemic.
What is business interruption insurance?
Business interruption insurance is a type of policy that helps replace the income lost due to an unforeseen event, as well as any extra incurred expenses. Some types of events typically covered under business interruption insurance include hurricanes, tornadoes and fires.
Most business interruption insurance policies limit the types of events they cover to events that cause physical damage to a business's property. That's why many retailers are struggling to get payments from their insurance providers due to the loss of income from the coronavirus. Additionally, some policies may outright forbid making payouts due to loss of revenue caused by the coronavirus. The New York Times spoke with one Michigan restaurant owner whose business interruption insurance policy stated that it "will not pay for loss or damage caused by or resulting from any virus, bacterium, illness or disease."
While other policies might have a force majeure — or act of god — clause that will reimburse businesses for damage caused by unforeseen acts, many of these clauses limit payouts to events that cause physical damage or loss to a business.
For both retailers and insurance companies, business interruption insurance is a huge expense. Century 21 has $350 million worth of business interruption insurance, and has claimed it is owed $175 million from insurers. Meanwhile, the American Property Casualty Insurance Association claimed in April that businesses with 100 employees or fewer were losing $255 billion to $431 billion per month due to government shutdowns, a higher amount than insurers had the ability to pay for.
What legal standing do retailers have?
According to the Wall Street Journal, more than 1,000 disputes over business interruption insurance are playing out in court right now. Many judges have ruled in favor of the insurance companies, because of the fact that their policies only cover events that cause physical damage to a business.
In Missouri, one federal judge ruled in August that a group of hair salons and restaurants could move forward with a lawsuit against Cincinnati Insurance Company. The plaintiffs had argued that coronavirus particles were a physical substance that damaged their property, in part because they rendered their property unusable. One lawsuit from a Florida-based cocktail mix manufacturer was allowed to advance because its business interruption policy covered "actions of civil authority."
Retailers have not been so successful. Century 21 is trying to get its lawsuit against its property insurers moved to bankruptcy court, in order to get a quicker ruling, but some attorneys told the Wall Street Journal that they are doubtful a bankrupty court will take up the case.
Other businesses are hoping that state legislatures, will take up their cause. In New York state, some legislatures introduced a bill to "require certain perils be covered under business interruption insurance during the coronavirus disease," but the bill has yet to pass out of assembly.
But no matter how the courts rule or what legislation is passed, expect both retailers and insurance companies to appeal any decisions. "It wouldn't surprise me if in three to five years from now, we see some case in front of the Supreme Court, said Mandarino. 
How are retailers looking to rewrite their policies going forward?
Adding a clause forbidding reimbursement of revenue lost due to pandemics became more popular among insurers after the SARS outbreak, after some of them had to make millions of dollars worth of payouts. The Washington Post reported, for example, that the Mandarin Oriental International hotel chain received a payout of $16 million from its insurance company during the SARS outbreak. So it's unlikely that insurers will be eager to take out that clause once the coronavirus pandemic is over.
Mandarino said that in both business insurance interruption policies, as well as merger and acquisition agreements, he's heard of more businesses requesting added clauses that dictate what will happen if their business is ordered shut by some governmental agency. But, there will likely be some back-and-forth on whether that applies to local, state and/or federal governments.
"That could get murky — what is the definition of a forced government closure," Mandarino said.