DTC marketplace The Fascination is being acquired by digital publishing vendor StackCommerce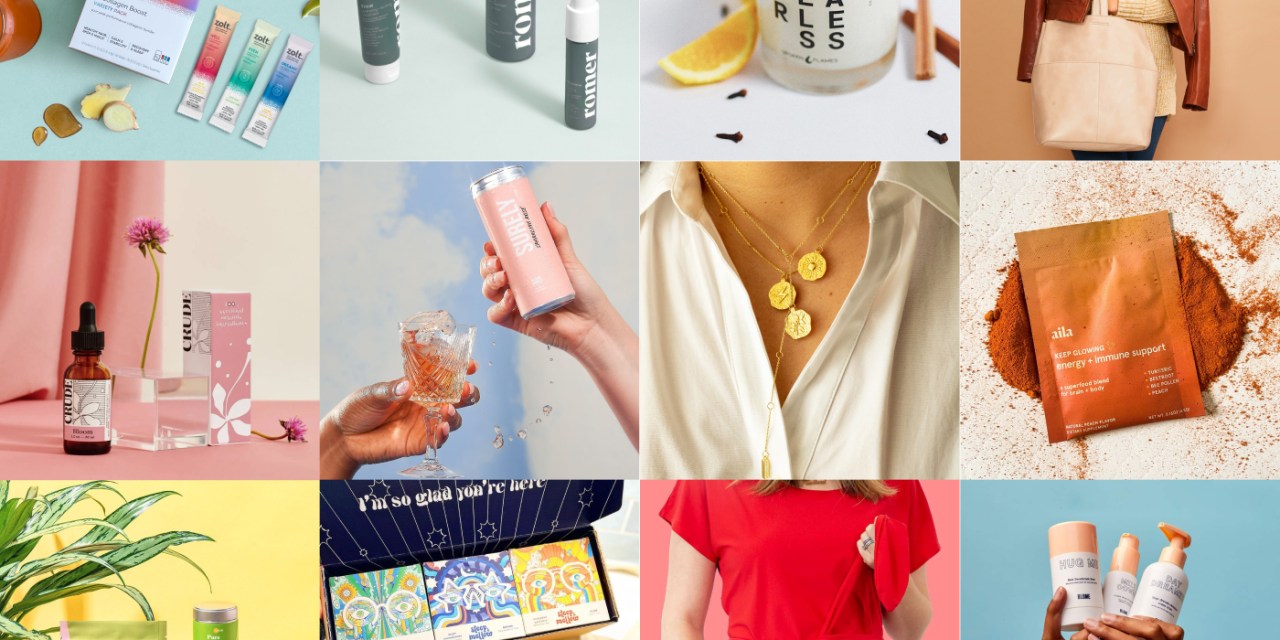 The Fascination
Direct-to-consumer marketplace The Fascination has been acquired by digital publishing vendor StackCommerce for an undisclosed sum.
The Fascination was founded in 2020 as, essentially, a Wirecutter for the DTC space, reviewing products from startups like hair loss brand Keeps or rug brand Ruggable. Since then, the platform has added a curated marketplace of DTC products alongside that review content, with The Fascination serving as a drop-shipper for its marketplace partners. StackCommerce, meanwhile, builds and manages publisher stores (like the CNN Store, for example) and negotiates paid placements in publishers for brands.
The Fascination co-founder Matt Hayes said that today's acquisition deal will give The Fascination's brand partners access to paid editorial placements in traditional publishers. StackCommerce, meanwhile, will use the partnership to access The Fascination's DTC client list.
"One of the things that we continue to struggle with is getting distribution at scale, getting eyeballs on the site," said Hayes. "StackCommerce is an opportunity for us to tap into these built-in audiences with top tier publications like Entrepreneur or Mashable."
The acquisition highlights the difficulties of building a marketplace — and trying to attract an audience — from scratch. It could take a site like The Fascination years to scale to the size of these more traditional publications. Hayes earlier told Morning Brew that The Fascination's review content and DTC cross-selling opportunities provided a "validation for your brand that you can't manufacture yourself." However, this validation isn't enough without site traffic.
Indeed, in many ways the partnership serves to further The Fascination's original value proposition for DTC brands: inexpensively expanding brands' customer bases and mainstream recognition.
Rebekah Kondrat, founder and managing partner of Rekon Retail explained that all brands are increasingly struggling with rising customer acquisition costs due to, in part, the rising costs of performance marketing amid Apple's iOS14 privacy updates.
Kondrat added that these rising costs can sometimes impact DTC brands more than bigger brands with more built-in recognition and retailer or owned brick-and-mortar.
"It affects DTC brands more because they don't have the brand recognition," said Kondrat. "The uphill battle for DTC brands is simple discovery, brand affinity and brand awareness."
Hayes said that The Fascination can serve as a solution to some of these problems.
"Rising CAC is the drumbeat right now," said Hayes. "[Brands partnering with The Fascination] are tapping into audiences that are known with demographics that are very clearly defined. It's a hedge against a standard, go and spend money on a CPC channel strategy."
While over 1,000 DTC brands have applied to distribute via The Fascination, Hayes said The Fascination also heavily recruits brands itself. Currently, the company sells about 125 brands through its marketplace.
Like The Wirecutter or The Strategist, The Fascination has to walk a careful line between reviews and commerce. The Fascination makes money from both its marketplace as well as affiliate links. The team tries to thread that needle by testing and reviewing every product.
"We try to test personally all the products that we feature on The Fascination," said Hayes. "If it's not something that we want to use on a daily basis, it's not something that we want to bring to the rest of our audience."
StackCommerce, meanwhile manages editorial placements and publisher-branded marketplace placements for brands like Rosetta Stone. However, acquiring The Fascination will enable the vendor to connect with smaller DTC businesses.
"In their eyes, buying us gives them access to really premium brands that they can then pair with this distribution," said Hayes. "This makes sense for all of us."
The hope is that by building a marketplace featuring premium DTC brands, consumers might begin to associate one DTC brand they like with others.
Kondrat explained that these sorts of consumer-building techniques are particularly critical now.
"It's almost like it was easier 10 years ago to start a DTC brand than it is now which is kind of weird because the technology is so much better… you have all of these things that are plug and play," said Kondrat. "It's great to have a great Shopify website, but it doesn't mean anything unless people buy things from you."