DTC furniture brand Article sees the outdoors as its ticket to growth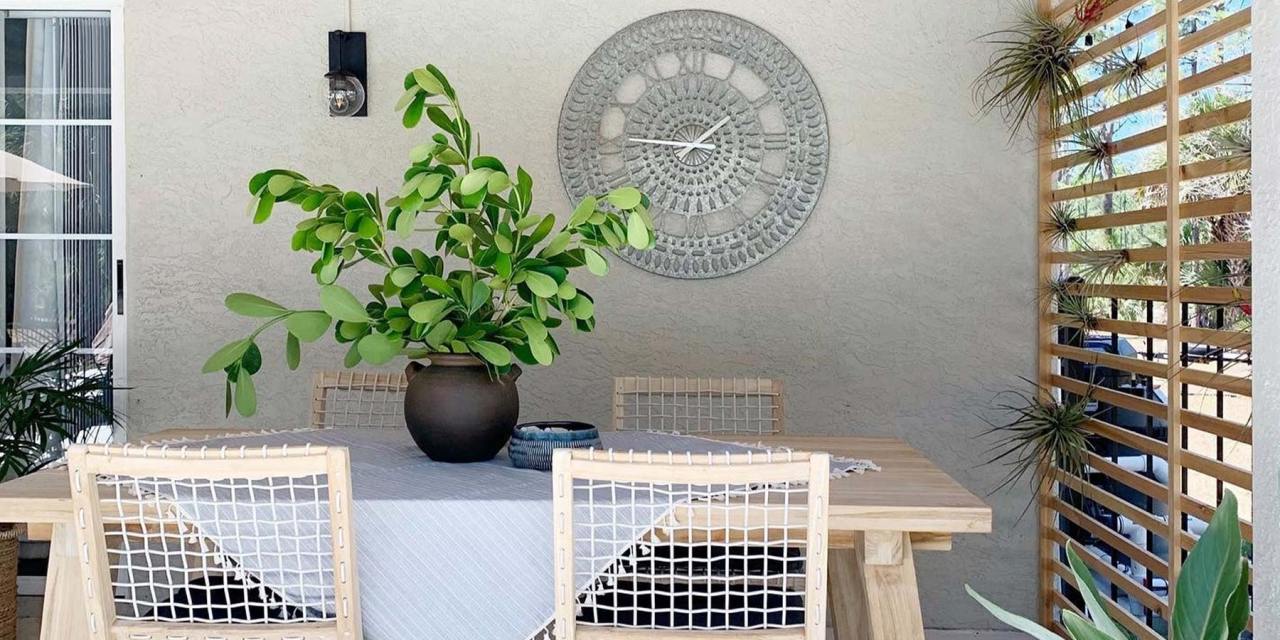 photo via Article
DTC furniture brand Article's ticket to growth is focused on the outdoors.
Its new collection of outdoor furniture is prompting a wave of growth, the company told Modern Retail. Article already saw big growth in 2020, with sales up 70% year-over-year. But its latest outdoor furniture collection — which includes sofas, chairs and tables — saw sales grow 460% this past March, compared to the year earlier. The company added that despite it being the beginning of the pandemic, it also saw year-over-year growth in March 2020.
"Things are starting to accelerate," said Duncan Blair, Article's vp of marketing.
Article first dabbled with outdoor furniture in 2017, but last year was when the items really started to see customer traction. "We were surprised by its popularity," said Blair. Given the past year's performance, Article is focusing more on the outdoors. The focus, Blair said, has been "expanding the collection to fill in some category gaps." Now, Article added new outdoor accessories as well as "a few more seating options," he said.
This year, the company is trying to hone in on certain categories. In a follow up email, the company said that Article is launching fewer new outdoor products in 2021 compared to 2020, but expanding into "more subcategories" within outdoor furniture. (In 2020, it added 55% more outdoor products compared to the year before.)
For Article, the focus on outdoor furniture was also a means of retaining past customers. The company was founded in 2013, and has found that, seven years later, more people are seeking out its products once again. "We've been around long enough where we're starting to get into that cycle where repeat purchases are more likely," Blair said. Indeed, much of the initial demand for the new outdoor collection, explained Blair, "has been driven by repeat customers." This led the company to realize that "we had this demand sitting there."
Article isn't the only furniture brand leaning on outdoor items. A few years ago, said Rebekah Kondrat, a consultant and former retail lead at furniture brand Joybird, "outdoor wasn't seen as as this big part of the market." The pandemic, however, has changed strategies. "The nature of the virus has made these furniture brands rethink how important outdoor is," she said.
Furniture brand Outer saw revenue exceed $12 million 2020, compared to a little over $1 million in 2019. And major high-end players like Restoration Hardware have been dedicating entire catalogs to outdoor furniture, Kondrat said. "I think it's going to be the summer of outdoor furniture," she said.
Still, furniture companies face a few headwinds. Supply chain woes set off by the pandemic have yet to be completely alleviated. Joybird customers, for example, have been facing increased delivery delays of late. Blair admitted that things on the backend are not yet back to normal. "We are still seeing delays in some of our more popular pieces," he said. "Our lead times aren't as good as they normally would be." Its most popular sofa currently takes around three to five weeks to reach the customer, but Article said that the majority of its orders in 2020 were delivered in less than two weeks.
Blair said that customers haven't been too perturbed by those bottlenecks. Once supply chains get figured out, he added, "you'll see us continue to be fairly aggressive [in terms of marketing]."
What the growth spurt has proven is that people are warming up to buying big ticket items online. "We're expecting outdoor to continue to be really strong through April and May," Blair said. "After that, we're excited by the tens or hundreds of thousands of new customers that have gotten used to buying big ticket items online."
He went on, "there's a whole cohort of customers that perhaps wouldn't have bought online but have now tried us."