DTC Briefing: What Shopify's acquisition of Deliverr means for the fulfillment space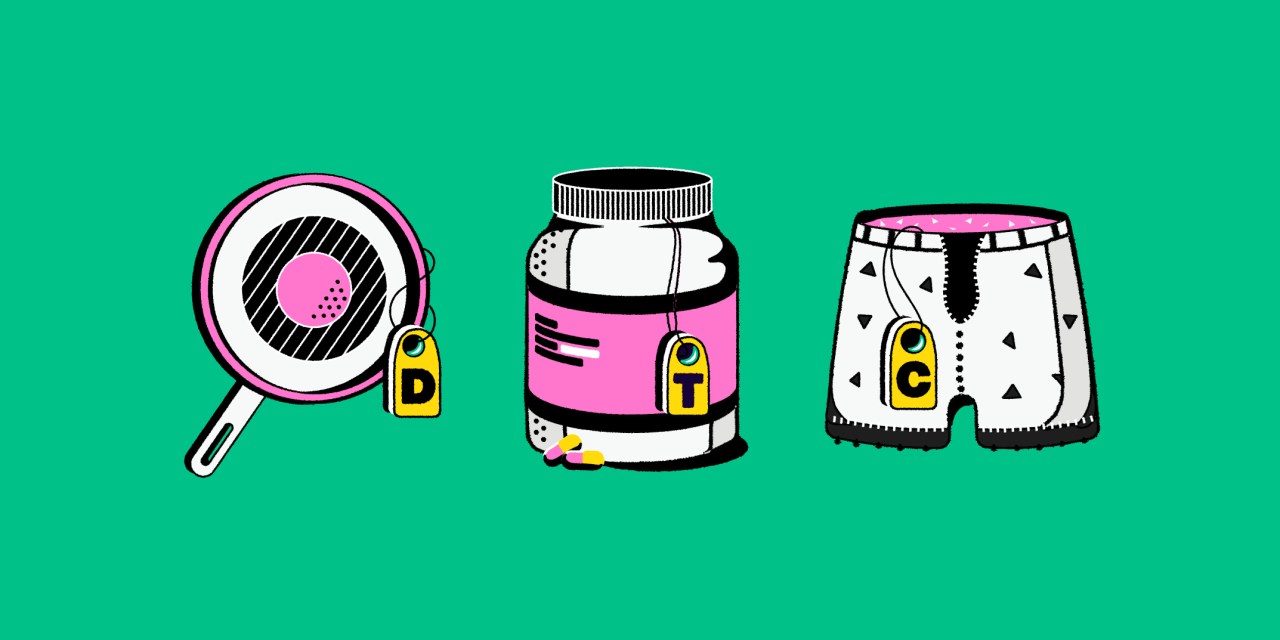 Illustration by Ivy Liu
This is the latest installment of the DTC Briefing, a weekly Modern Retail+ column about the biggest challenges and trends facing the volatile direct-to-consumer startup world. More from the series →
This is the latest installment of the DTC Briefing, a weekly Modern Retail column about the biggest challenges and trends facing the volatile direct-to-consumer startup world. To receive it in your inbox every week, sign up here. 
The direct-to-consumer startup boom created a growing arms race in fulfillment over the past couple of years — and it hit a peak last week. 
On Thursday, Shopify announced that it was acquiring Deliverr, a fulfillment startup that integrates with marketplaces like Amazon, Walmart and eBay for $2.1 billion. The acquisition will help jumpstart Shopify's fulfillment ambitions; the e-commerce giant announced in 2019 that it was building out its own fulfillment network. But Shopify has largely kept quiet about its plans for its fulfillment network since then, as it hasn't disclosed how many merchants actually use the service. But, the acquisition of Deliverr indicates a shift in Shopify's fulfillment strategy, as it seeks to pursue more of an asset-light, 4PL strategy.
What the acquisition news primarily means for DTC brands is that Shopify will likely play a greater role in deciding what fulfillment services to use. As part of the acquisition, Shopify announced that its fulfillment network will now offer two-day and next-day delivery options, under a service that the company is branding as Shop Promise.
But it also signals what's to come in the fulfillment space. The competition between Shopify and Amazon is expected to ratchet up, thanks to the launch of the latter's Buy with Prime service last month. As a result, DTC brands will be caught in the middle as each e-commerce giant continues to woo these brands to use their various fulfillment services. It also means that fulfillment startups like ShipBob and ShipHero — which have raised hundreds of millions of dollars in venture capital over the past few years — have one less company to exit to. 
"At a high level, I applaud Shopify's management that they are doing something because what they have been doing the last three years on the fulfillment side has been incredibly underwhelming," Matt Hertz, co-founder of logistics consulting firm Second Marathon said. 
Shopify first announced that it would be building out a fulfillment network in the summer of 2019. The following fall, Shopify also announced that it would acquire warehouse automation tech provider 6 River Systems for $450 million, presumably to ramp up its picking and packing capabilities. 
The fulfillment service was initially available on an invite-only basis, and the company never formally announced that the fulfillment service was moving out of beta.
Then in January of this year, Business Insider reported that Shopify was overhauling its fulfillment strategy and cutting contracts with some of the warehouses it had previously partnered with. 
With the acquisition of Deliverr, Hertz said that Shopify is pursuing more of an asset-light strategy; Deliverr is a 4PL provider, meaning that it acts as a broker to secure space for warehouse space for brands at 3PL.

That's not to say that Shopify won't own some warehouses going forward — executives said during the company's fourth-quarter earnings call in January that it began building out a self-operated lease warehouse in Atlanta.

"We plan to integrate Deliverr with SFN's direct-to-consumer fulfillment operations and 6 River Systems' leading warehouse automation technology," Shopify said in a press release announcing the Deliverr acquisition, explaining how its fulfillment services would work going forward. "Our full set of turnkey solutions will connect through Deliverr's network technology, as well as Shopify's embedded software and robotics inside both Shopify and partner-operated warehouses." 
Also during the fourth-quarter earnings call, chief financial officer Amy Shapero said that the company would hone in on "direct-to-consumer hyper-growth self-shippers" going forward. 
Shopify isn't the only company in the retail and e-commerce space to place an increased focus on logistics in recent months. American Eagle announced that it was acquiring Quiet Logistics, a fulfillment startup that works with DTC darlings like Peloton and Outdoor Voices last year for $360 million. 
"You could definitely see another big retailer acquiring some of these big companies," Gartner analyst Brad Jashinsky told me, though it would require a huge amount of capital, if the size of the Quiet Logistics and Deliverr acquisitions are any indications. 
Hertz said that Shopify swooping up Deliverr could mean one less exit path for other logistics-related startups going forward. He said that he was expecting the Deliverr acquisition to be slightly larger — "something in the $3 to $4 billion range" given that Deliverr had announced in November that it achieved a $2 billion valuation. It's indicative that the overall cooling of e-commerce is starting to extend to the business-to-business providers that work with these online brands. 
But for direct-to-consumer brands, Shopify's moves in the space means that there will likely be an increased arms race to win over their fulfillment business. 
Amazon, for example, is looking to win over more merchants with its Buy with Prime feature, which allows customers to use their Prime membership on non-Amazon sites. The pitch is that Amazon's hundreds of millions of Prime members will be more likely to buy something from a website if it has the Prime seal of approval on it. In a press release, Amazon said that the service would initially only be available to merchants who use its Fulfilled by Amazon service — hinting that it hopes to use Buy with Prime as a way to get more merchants hooked on its fulfillment service.
Shopify, for its part, is trying to win over more merchants to its fulfillment service with the promise that — thanks to the acquisition of Deliverr — Shopify merchants can soon use Shopify's fulfillment network to offer two-day or next-day delivery.
But given the amount of money that's being poured into the space, DTC brands should expect the sales pitches from Shopify, Amazon and other fulfillment services to ramp up.
"Overall, fulfillment is such an interesting place that companies are spending millions and billions of dollars," Jashinsky said.
Vitamin startup Ritual opens its first store 
After growing to become a nine-figure business, online vitamin startup Ritual is opening its first permanent store. Located on Abbott Kinney in Los Angeles and designed by the firm Mythology, the space designed to serve both as a store as well as an events hub. Ritual previously opened one pop-up before the pandemic. 
For the first eight weeks, the store will be holding a speaker series on parenthood, and the company plans. "Going forward, we will have speakers series around all aspects of, of health that we think is important, and bring in experts across different areas," founder and CEO Kat Schneider said. 
Schneider said that she was inspired to start Ritual "when I was four months pregnant, and I couldn't find the product in this category and the vitamin space that was truly traceable." Ritual promotes transparency by making a map of its suppliers available on its website, alongside an explanation of why it chose to add certain ingredients to its vitamins. Ritual has created displays that offer customers similar information in its new store. 
Schneider said that Ritual hopes to expand a national retail presence, but has no more immediate plans to open stores. "We're excited to make this, you know, a profitable space, but also really engaging space for our community. That's how we think about retail," Schneider said. 
What I'm reading
Bonobos

founder

Andy Dunn

is out with a memoir this week, detailing his journey with bipolar disorder. Ahead of the release date, he spoke with Inc. about the

ups and downs of running Bonobos

while struggle to keep his mental health intact. 

Sweetgreen's

revenue jumped 67% year-over-year during its

first quarter earnings

last week. Part of that was due to a 10% increase in menu prices, though executives also said that same-store sales climbed 35% compared to the same period last year.

Meta

is running into challenges with its

e-commerce business

, as at least five senior executives within that division have left the company within the past six months, the Wall Street Journal reported.
What we've covered
Subscriber exclusive:

Pinterest is courting more alcohol conglomerates like

Bacardi

and

Pernod Ricard

to

advertise

through its platform. 

Levi's

added new features to its website last week to make it easier for people to

find the right size

, as the denim brand seeks to grow its direct-to-consumer business. 

After building a following on Facebook and Instagram,

BlendJet

is looking to take a greater slice of in-store sales, by selling through chains like Bed Bath & Beyond, Walmart and Target, and creating a unique

curated display

for each of its retail partners.