DTC Briefing: The new rules of wholesale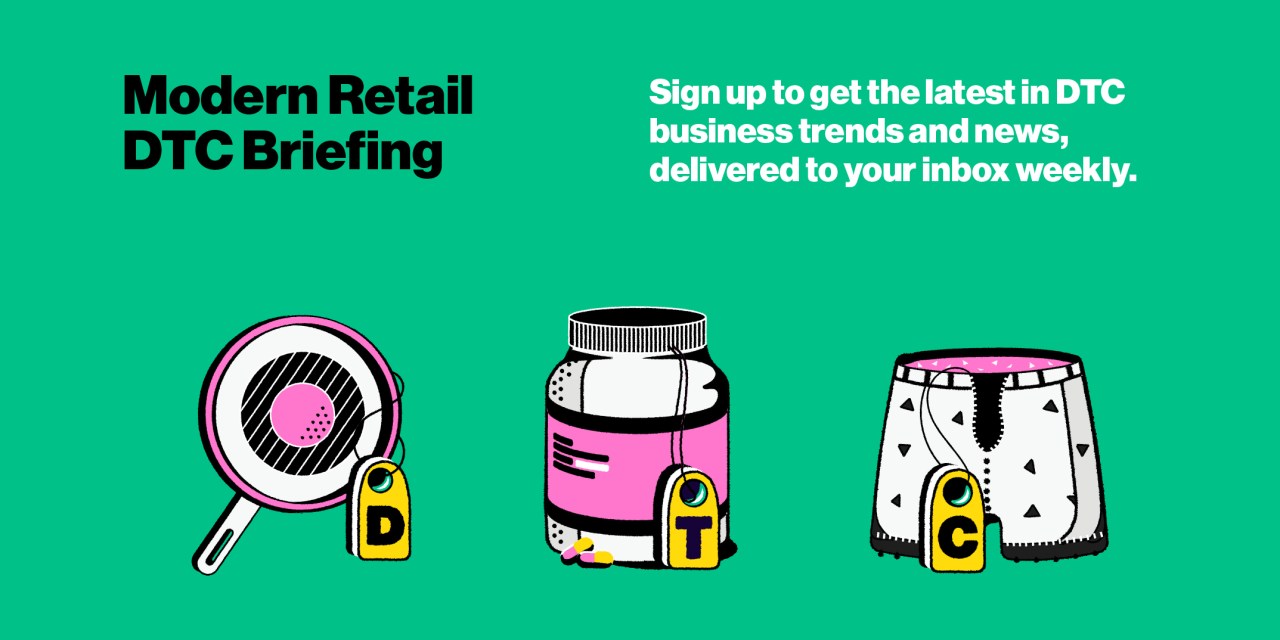 Ivy Liu
This is the latest installment of the DTC Briefing, a weekly Modern Retail+ column about the biggest challenges and trends facing the volatile direct-to-consumer startup world. More from the series →
This is the latest installment of the DTC Briefing, a weekly Modern Retail column about the biggest challenges and trends facing the volatile direct-to-consumer startup world. To receive it in your inbox every week, sign up here. 
Barely a week goes by anymore without a brand that started selling "direct-to-consumer" announcing its plans to sell wholesale through a big-box retailer. 
When I first started covering direct-to-consumer brands a couple of years ago, wholesale partnerships at places like Target were reserved for the most high-profile direct-to-consumer companies that only pursued these types of partnerships only after focusing solely on their direct channel for several years (think startups like Casper, Harry's and Quip). 
Some direct-to-consumer startups are still taking that approach, but I'm also noticing more "DTC brands" testing the wholesale waters one to three years after launching their first products, as cookware brand Caraway and lawn care startup Sunday have recently done. There's a greater recognition among these startups that despite the shift to online shopping, big-box retailers remain a place where certain cohorts of shoppers like to go to find new products. 
Healthy Roots Dolls founder Yelitsa Jean-Charles told me that for her company, even though it started direct-to-consumer, selling through Target was always a goal. As a shopper, Jean-Charles said she felt like nearly every time she went into Target's stores, "I'd find a new product that I like." The multicultural children's products company started selling its Zoe doll through Target's website in February.
Jaime Schmidt, founder of Schmidt's Naturals, said she also thinks there's "more openness [among retailers] to testing DTC brands early." She added: "When I was pitching mass retailers five years ago, for example, I needed to show strong sales numbers from smaller stores to make a case for my brand." 
That's not the only way that DTC brands are approaching wholesale differently, as I've found in conversations with startups over the past few months. Here's what's changed:
Using dropshipping to test the wholesale waters
Within the past three years, retailers like Macy's and Walmart have started carrying more products on a dropship basis, meaning the vendor, not the retailer, ships out the product. 
If DTC brands sell through a retailer's website on a dropship basis, it can be less time-intensive for the brands as they don't have to yet commit to say, sending a certain amount of unique product to retailers each quarter. 
Before creating a cookware set exclusively for Crate and Barrel, Caraway for example sold its products on a dropship basis through Crate and Barrel's site for roughly six months.
"This was a great way to initially test Caraway with the Crate and Barrel audience, and create little risk for both sides where the same inventory is also available on our website," CEO Jordan Nathan said. 
Negotiating more creative in-store displays
Big-box retailers have proven more willing to create more creative displays for DTC startups, bundling together different products on the same endcap as these DTC startups expand beyond their "hero" products. 
When Public Goods launched in CVS last year, CEO Morgan Hirsh said CVS created two displays that would bundle together Public Goods' personal care products on one two, and its food items on another.

While a branded endcap display for many DTC brands is the ultimate goal, Schmidt said that she's noticing more "temporary, event-specific displays that pair brands and products from different categories," like a "beach day" display in time for summer. 
Making a greater push for co-marketing
As brick-and-mortar retailers have become more digitally savvy, there are now more places where DTC brands can be featured. This can mean getting featured on a retailer's Instagram page or getting top billing on a digital wedding registry or gift guide. 
Terri Rockovich, co-founder of direct-to-consumer dog food brand Jinx, told Modern Retail in January that she decided on Petco for the company's first wholesale partnership because Petco was the most "willing to promote [us] on-site and through all of their earned and owned paid media assets." For now, Jinx only sells through Petco's website. 
"Anytime you can find that organic synergy between brands — it really is a great signal," Rockovich said. 
Talking shop
Last week, I hosted a Clubhouse talk with a handful of founders and VCs in the e-commerce space both to celebrate the launch of this newsletter. Here are a few highlights from the conversation:

Resurgence of QR codes
Hero Cosmetics co-founder and CEO Ju Rhyu mentioned that when her brand was featured on NBC's "Today" show at the end of February — on a roundup of top Amazon products — her brand saw a 70% lift in Amazon sales compared to the prior day. But when her brand was featured on the same segment a few months back, Hero Cosmetics didn't see as big of a sales lift. What changed was the fact that the February segment featured an on-screen QR code that viewers could scan to be taken to Hero Cosmetics' Amazon page. 
As Modern Retail previously reported, 2020 seemed to be the year that the QR code finally became cool in the U.S., as people started using them to facilitate a contactless ordering experience at places like restaurants. "Now I'm like, 'how can we put QR codes everywhere, what can we do with QR codes?'" Rhyu said.
Bracing for the fallout from iOS14
Sarah Moret, founder of deodorant brand Curie, said that she was busy thinking about how to prepare for Apple's iOS14 update — which could impact how brands are able to retarget people with ads on Facebook and other social media platforms. 
"We're still kind of figuring it out — at this point our ad spend is still pretty low, we've never been dependent on Facebook or Instagram or Google" she said. 
But, she added that her company was still planning to invest more in blog content and SEO, as well as experimenting with YouTube, so as not to become too reliant on one channel. Meanwhile, Hero Cosmetics' Rhyu said that her company would probably start using more influencer partnerships to reach potential new customers which has "always been a pretty reliable marketing channel for us."
Mixed outlook on future of physical retail
One of the biggest remaining question marks from the conversation is what the future of physical retail looks like. Ariel Kaye, founder of home goods brand Parachute," said that "while the amount of people coming in [to our stores] and foot traffic is down, what we see is that the customers coming in are spending more." 
Coulter Lewis, founder of lawn care brand Sunday, brought up the fact that, "in 2020 with the country in complete lockdown, I think it was 20% of commerce was online, and so you know I think it's really easy for me to get in my own head and think, 'well I only shop online,' but the reality is 4 out of every 5 dollars is spent in a store, even in a pandemic. 
Meanwhile, Vibhu Norby, founder of retail-as-a-service platform b8ta, pointed out that "the numbers aren't kind of evenly distributed across coasts, demographics, and locations." In some areas of the country, 90% of people might shop in stores, whereas on the West Coast of the U.S., the rate of only shopping is much higher, "probably much closer to 30 or 50%" he estimated. 
Data dive: The product pivot
Most brands were caught off guard when the pandemic hit last year. Now we're beginning to see how they responded. A recent survey conducted by Modern Retail and our sibling publication Glossy asked brands and retailers what changes they made over the last year. Of the 89 surveyed, 57% said they launched products in a new category.
It became almost an industry punchline that every apparel brand pivoted to athleisure because people were stuck at home. But it seems like the joke hinted at reality: most brands were forced to find new ways to reach customers.
What I'm reading
Speaking of product line pivots, the New York Times spoke with office apparel brand Ministry of Supply about how it changed its product lines. Instead of making business casual clothing, the company now focuses on hybrid workwear.
Last month, Crocs announced that it was being acquired by the P.E. firm L Catterton. Now, Bloomberg has a tick tock about all of the dealings that happened right before the deal.
And, on the subject of work, Digiday's Kimeko McCoy spoke with women agency executives about work-life balance. Such a thing doesn't really exist for many mothers, and it's beginning to take a toll.
What we covered
An early DTC pioneer is continuing to expand its domain. Casper's chief commercial officer Emilie Arel joined the Modern Retail Podcast and spoke about how the mattress brand weathered the coronavirus storm and what's in store for the future.
The DTC digital marketing playbook is changing — and TikTok is becoming more important than Instagram. We spoke with the sunscreen brand Habit about how it's been harnessing an audience on TikTok.
Shoppable video is the next frontier; Amazon, for example, has been pushing its own livestreaming programs. And now Walmart too is launching shoppable videos on its website.