DTC Briefing: Partnerships are becoming a consistent part of startups' marketing playbooks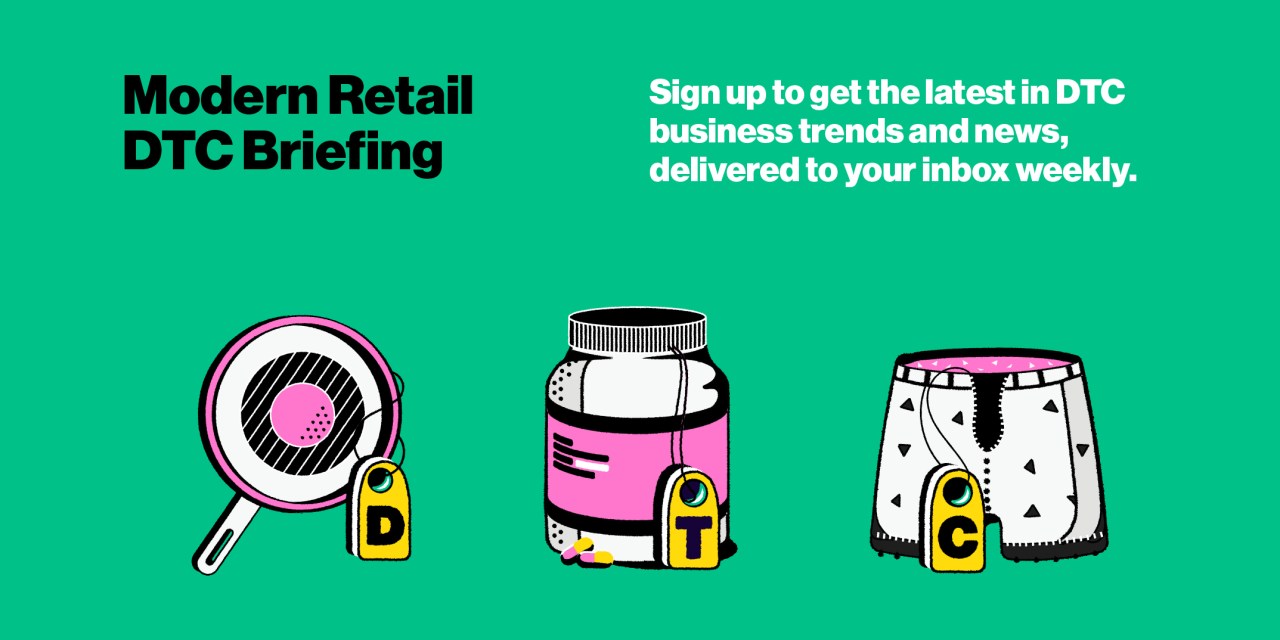 Ivy Liu
This is the latest installment of the DTC Briefing, a weekly Modern Retail+ column about the biggest challenges and trends facing the volatile direct-to-consumer startup world. More from the series →
This is the latest installment of the DTC Briefing, a weekly Modern Retail column about the biggest challenges and trends facing the volatile direct-to-consumer startup world. To receive it in your inbox every week, sign up here. 
With summer approaching and people being inclined to spend more time outside than they are online shopping, brands are looking for creative marketing tactics to drum up excitement. And one of the most common tactics startups have started experimenting more with in recent years is partnership marketing. 
The current playbook is simple: Two or more direct-to-consumer startups join forces on marketing efforts, ranging from product giveaways to releasing co-branded products. Partnerships have become more common for the simple reason that there are more e-commerce brands to partner with than ever before. As such, they have gone from being something that a brand might do a couple times a year to a consistent part of most brands' strategies for critical sales moments, such as new product launches or holidays. 
In order to promote the launch of its new outdoor furniture collection, rental startup Feather is partnering with subscription food startup Daily Harvest to send a complimentary Daily Harvest box to 100 customers who rent its outdoor furniture this summer. Brightland, which sells olive oil and vinegar, last week ran a promotion with Lettuce Grow, a startup that sells indoor gardens to help customers grow their own vegetables at home. For a limited time on Lettuce Grow's website, customers could buy a Hydroponic Kit with vegetable seedlings selected by Brightland, and get a free bottle of Brightland olive oil. Brightland founder Aishwarya Iyer said that the company is already lining up more partnerships in time for the holidays. 
Dog food startup Jinx is another such company that's made partnerships part of its marketing strategy essentially since launch. Jinx launched last January, right before the coronavirus pandemic hit, and relied on partnerships to reach new customers at a time when in-person marketing efforts were for the most part, out of the question.

For example, in October, Jinx partnered with Barry's Bootcamp to host an online workout featuring Barry's trainers and their dogs. Last month, Jinx also partnered with Spotlight Oral Care to promote Jinx's new line of dental chews, which it released in April. For a limited time, Jinx offered Spotlight Oral Care's mouthwash and toothpaste available for sale on its website for customers who also bought Jinx's dental chews, positioning it as an oral care package for dog owners and their pets. 
"Partnerships will always be core to our marketing strategy," said Terri Rockovich, co-founder and CEO of Jinx, as the startup sees partnerships as a way to "drive favorability and awareness."
DTC brands have started embracing partnerships more in recent years because it's a cheaper means of new customer acquisition compared to running ads on Facebook and Google. For example to pull off a product giveaway, companies only have to commit to setting aside a product for the giveaway and promoting the giveaway on social media and through email marketing lists. Startups partnering up to create a co-branded product — like Bark creating a Glossier-themed dog toy a couple years ago — is a heavier lift, but also has the added benefit of creating a new stream of revenue. 
Partnership marketing has become more prevalent in recent years simply because there are more direct-to-consumer brands that another startup can partner with than ever before. A few years ago, partnership marketing campaigns were struck on more of an ad hoc basis, say when a company had excess inventory they wanted to get rid of. And last year during the pandemic, DTC brands used partnerships during the summer to drum up excitement at a time when manufacturing new product was difficult.
Typically with partnership marketing, brands decide to partner with a brand that has a similar, but not competing audience as they do. In the case of Jinx, that means partnering with brands who don't sell pet products, but who might count many dog owners among their customers. So there's also the added benefit of being able to build brand awareness, particularly if a startup finds a more well-known brand that's willing to partner with them. 
"I think that the most successful partnerships are effectively able to achieve multiple goals,"  said Mark Chou, founder of consultancy Bradhurst Ventures.
For example, a successful partnership might not only give a startup hundreds of new emails to add to its mailing list, but it might also get them on some product roundup lists at media sites. 
How much revenue these partnerships bring in can also run the gamut. A product bundle that consists of a few hundred units might not move the needle that much. But if a company starts doing them consistently throughout the year — that can become a big revenue driver.
Mike Grillo, CEO of Gravity Blankets, previously told Modern Retail that partnerships make up close to 20% of Gravity's revenue. Last year, Gravity started doing more co-branded products with large national brands, ranging from a weighted blanket in the shape of a pizza with Pizza Hut, to selling a limited-edition 'beauty sleep kits' in partnership with Objective, a new direct-to-consumer brand from Clorox. 
Chou said while there's no hard rules about when is the right time for brands to do partnerships, simply doing them on a regular cadence can be beneficial. It's one of many ways brands can slowly build up name recognition overtime, and as such is one of many tactics that will continue to be part of the DTC startups' marketing toolkits. 
"It's a storytelling opportunity, and an opportunity to show the world a new side of your brand," Chou said. "Every single partnership adds a new facet to what people see your brand as."
How skincare startup Soft Services is building a content operation 
Many direct-to-consumer startups in the healthcare or wellness space are increasingly creating their own WebMD type blogs. It's a way to establish themselves as a reputable place for health information as to getting people to buy their products. Telehealth startup Ro, for example launched a blog last year called Health Guide, which covers a range of health topics from a primer on Covid-19, while also delving into more of the issues that Ro help people deal with, like erectile dysfunction. 
Soft Services, a skincare company that launched this month, is one such startup that's starting to invest in content from day one. The company's co-founders, Annie Kreighbaum and Rebecca Zhou, were formerly the vice president of brand development and head of digital product respectively at Glossier. 
Soft Services sells products like exfoliants that purport to treat skin issues on any part of the body that's not the face — think armpits, knees, and back. 
At launch Soft Services has developed what it calls The Mass Index, which the company describes as "a resource for frequently asked, but under-answered questions on body skincare." Given the founders' pedigree, The Mass Index is likely to draw comparisons to Into the Gloss.
The Mass Index includes a gallery of images showcasing different skin conditions on a diverse range of models, many of which were initially collected through the founders' family and friends, Zhou said. It also includes articles to address common questions related to the skincare ailments Soft Services' products are meant to address, with answers being supplied by dermatologists, whose credentials Soft Services include on their website. Some of the articles featured on Soft Services' website at launch include "what ingredients should you avoid with Keratosis Pilaris?" and "can I get a tattoo over tinea veriscolor?" 
Zhou said that one of the reasons why she was inspired to start the Mass Index was because of her experience trying to find information about what one of the skin conditions she had issues with.
"If you Google it, there's really no photos of it on people that aren't white, and so it looks different on me than what I see online," said Zhou. "The body gallery is a tool to help people identify the issues that they have — there's a ton more that we are excited to do." 
What I'm reading 
If your company does decide to pursue a product giveaway, make sure you actually choose a winner. Vox's The Goods found some instances of high-profile influencer giveaways — think a car giveaway — where it

appears winners were never actually chosen

. 

DTC scrubs brand Figs started trading on the New York Stock Exchange last week. The company's co-founders spoke with Retail Brew about

what's next for the brand

— Figs is looking to carry more products for men, as well as lifestyle items to compliment its scrubs.

Business Insider has a look at the

12 fastest growing direct-to-consumer food brands

, as determined by SimilarWeb according to monthly web traffic growth. Some of the brands seeing a surge in web visits include Athletic Brewing Company and Diaspora Co.
What we've covered
Despite the demand for delivery, companies that rely heavily on gig workers like Instacart, DoorDash and Instacart are — like other retail companies —

struggling to recruit enough workers

. 

Furniture rental startup Feather is launching in Texas this month. Feather's chief marketing officer Jinal Shah spoke with Modern Retail about how the four-year-old company has refined its marketing strategy as it

expands to new markets

. 

Hodinkee recently expanded into the pre-owned watch market with the acquisition of resale platform Crown & Caliber. CEO Toby Bateman spoke with Modern Retail about how

Hodinkee plans to dominate the watch resale space

.