DTC Briefing: How QVC is changing the DTC marketing playbook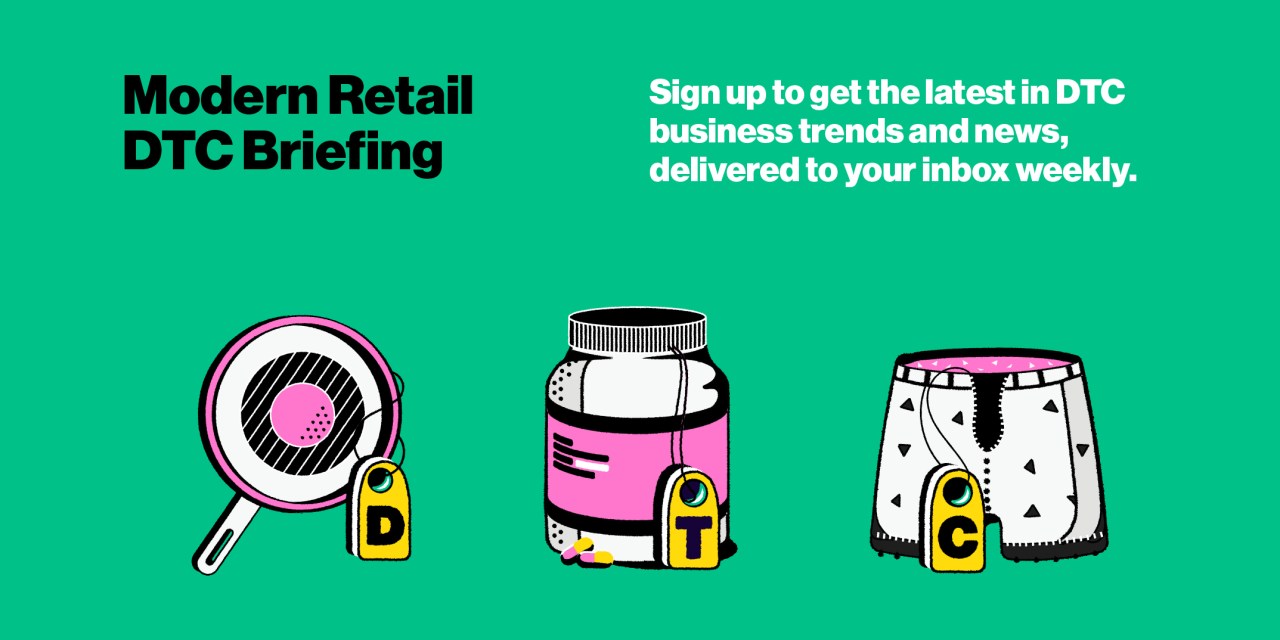 Ivy Liu
This is the latest installment of the DTC Briefing, a weekly Modern Retail+ column about the biggest challenges and trends facing the volatile direct-to-consumer startup world. More from the series →
This is the latest installment of the DTC Briefing, a weekly Modern Retail column about the biggest challenges and trends facing the volatile direct-to-consumer startup world. To receive it in your inbox every week, sign up here. 
The coronavirus has led to an explosion in interest in livestreaming. There's been an uptick in established retailers like Macy's or Nordstrom hosting livestream shopping events this year, while livestreaming startups like NTWRK, Popshop Live and Whatnot have recently announced significant rounds of venture capital. 
For years, retail soothsayers have predicted that livestreaming will be the future of shopping in America. Most of these apps, however, are far from becoming household names, given that they are only a few years old. But to get a sense of what it would take for people to get invested in one of these newer livestream startups — and to get brands interested in it — I decided to take a look at the staying power of what's arguably the pioneer of livestream shopping in the U.S.: QVC. 
QVC often gets left out of the conversation among livestreaming options for DTC brands because it has a reputation for being most popular among older customers (QVC does not disclose the average age of its viewers, though it has recently made a bid for younger shoppers, most recently by launching on YouTube TV this year). 
But QVC and its sister channel, HSN, are still significant live shopping players. QVC U.S. and HSN brought in $8.5 billion in revenue in revenue for its parent company, Qurate Retail, Inc. in 2020, though that represented just a 3% increase from the prior year. And its audience is loyal: as of 2019, QVC said that 93% of its revenue came from repeat customers. 
As a result, DTC brands can sell six-figures worth of goods on QVC or HSN in a matter of minutes. Matt Scanlan, CEO of cashmere brand Naadam, said that his company typically sells between $100,000 and $250,000 worth of goods in a five- to ten-minute spot on QVC. His company was first featured on QVC on 2019, and since then, Scanlan estimated he has been featured on QVC "hundreds" of times, through a combination of live and repeat segments. 
It's worth noting that QVC has also made a play at attracting more startups to sell through its channels in recent years, by launching its own Shark Tank-style search for new products called The Big Find.
"We've always sought out brands with impactful stories to tell, and a great storyteller to bring the brand to life – someone who is authentic and passionate about their brand," Rob Robillard, SVP of Merchandising Operations at QVC US and HSN, told Modern Retail in an email when asked what QVC looks for when determining which brands to feature on its channels. "We also look for brands that are passionate about the customer and who will listen to customer feedback and be open to evolving and growing in response."
I spoke with three startups that have sold through QVC or HSN before, here's what they said have found keeps viewers tuning into QVC — and live shopping — in general: 
Emphasizing the quality and the effectiveness of the product: One phrase that viewers often hear repeated over and over again on QVC is some variation of "it actually works." Founders might only have five or eight minutes to sell their products, and so they find that emphasizing that the QVC or HSN viewer will get a real high quality product, that works is the best way to get people to buy quickly. 
"I think what's resonated for us is that [the HSN viewer] loves a product that is going to have a skincare benefit, that feels like it's doing double duty," said Mented Cosmetics co-founder on KJ Miller. Mented Cosmetics primarily sells color cosmetics like eye shadow and lipstick. Miller estimated she's been live on HSN nearly 20 times since debuting on there last January, after Mented Cosmetics was a finalist on The Big Find. For example, Miller will often mention on HSN segments that Mented Cosmetics' foundation contains aloe vera extract, to play up that skincare benefit. 
Founder story: Similarly, Sarah Moret, founder of deodorant brand Curie, said that she found that telling the story behind how and why she started Curie was the best way to get viewers hooked during her QVC segment. Moret first appeared on QVC in January, during which Curie sold out of all the product it had sent to QVC for the segment within ten minutes. 
But she didn't tell the same story that she would to a group of VCs — instead, she treated it "like a friendly conversation that you would have with a friend." So she played up her personal story, stating during her segment that "I could not find any clean, aluminum-free deodorant, that worked for me," despite "trying everything." 
Naadam's Scanlan said that when he goes QVC, he tells slightly different origin story than he normally does. He was inspired to start Naadam after meeting with goat herders in Mongolia's Gobi Desert, and today Naadam works directly with herders in the region to source its product. While he normally might play up the adventure and travel aspect of Naadam's story when speaking with other audiences, on QVC his main selling point is instead how Naadam's more ethical model results in a higher-quality product.
Exclusive deals: Like other wholesale retailers, QVC expects some level of exclusivity or newness from the brands it features on its channel. Scanlan said that Naadam created an exclusive line for QVC, that's a bit more conservative in its color patterns and cuts compared to the cashmere sweaters Naadam normally sells through its website. Not every company has taken that route though — Miller said that Mented Cosmetics has created exclusive bundles for HSN viewers, through which they can get certain products from Mented Cosmetics' website at a unique price point. 
Miami makes a play for e-commerce startups
Last week, Axios reported that Founders Fund general partner Keith Rabois and Jack Abraham, founder of startup studio Atomic (which has been behind Hims and other DTC startups), were launching a new e-commerce startup in Miami. Called OpenStore, the startup will reportedly act as an e-commerce holding company, and will be looking to buy up other online retail startups.
Rabois and Abraham's venture could be the start of Miami becoming a bigger destination for e-commerce and DTC startups– though, it will take more than just one startup and a couple of vocal venture capitalists to turn that into a reality.
But, some other startups are giving Miami a closer look. Eight Sleep founders Alexandra Zatarain and Matteo Franceschetti — which Founders Fund is an investor in — moved to Miami last year from New York City. However their 50-person startup, which sells a high-tech mattress that helps people better track their sleep habits, is mostly going all-remote.
Zatarain said that what attracted her to Miami was the fact that it's a very international city — Miami and its suburbs have historically ranked among the U.S. cities with the highest rates of immigration, and roughly 70% of its population is Hispanic. "If you want to become a global brand if you want to connect with people beyond the hubs of traditional American culture like New York or L.A., Miami is an amazing place to be," she said.
What I'm reading 
Peloton is

teaming up with Adidas on an apparel line

. Peloton has previously partnered with other companies on apparel lines, including Gap subsidiaries Athleta and (now defunct) Hill City on a capsule collection. Now, the Adidas partnership is another sign that Peloton is starting to become a popular partner for apparel brands. 

Vox's The Goods has their own take on what the

post-pandemic advertising world will look like

: That most brands will take a hybrid approach to advertising over the spring and summer, emphasizing hope and connectivity more in ads, while still acknowledging that many people still won't be back at the office, for example. 

Retail Brew looks at whether or not Italy's reinstatement of lockdown measurements could impact

DTC brands who manufacture there

. 
What we've covered 
Yelp has lost some of its luster in recent years as Google's become a bigger hub for reviews, while Open Table and competitors are taking a bigger share of the reservations pie. But Yelp has

plans for a comeback

with new reservations and pickup tools. 

Twitter is getting into e-commerce by

testing out a 'Shop' button

. That makes Twitter one of the latest — and perhaps the last — major social platform to test out in-app buy buttons. But would brands actually use it? 

As some brands get a better sense of what type of videos work on TikTok, they're starting to use the app as a

channel for customer service and product feedback

.