DTC Briefing: Brooklinen to triple its retail presence and launch hospitality collection in 2022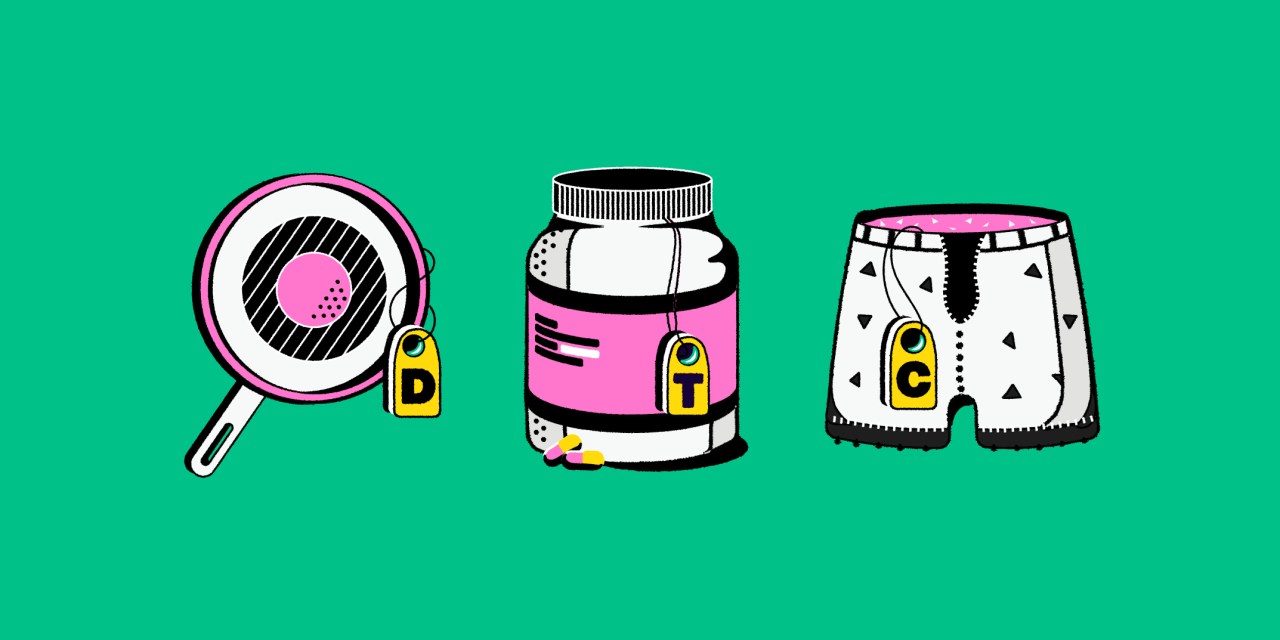 Illustration by Ivy Liu
This is the latest installment of the DTC Briefing, a weekly Modern Retail+ column about the biggest challenges and trends facing the volatile direct-to-consumer startup world. More from the series →
This is the latest installment of the DTC Briefing, a weekly Modern Retail column about the biggest challenges and trends facing the volatile direct-to-consumer startup world. To receive it in your inbox every week, sign up here. 
Home goods brand Brooklinen is looking to new channels to drive sales growth in 2022. Most significantly, the company is expanding its footprint and plans to triple its retail presence by the end of this year.
Right now, Brooklinen has just two stores in Williamsburg and the West Village respectively, which opened in 2019 and 2021 respectively. But this year, the company plans to open stores in Los Angeles, Philadelphia, Portland and San Francisco. The company also announced that it is launching a hospitality collection, and plans to sell these items to interior designers, Airbnb hosts and more through its newly-established business-to-business sales team.
CEO Rich Fulop declined to share with me exactly how much Brooklinen's business has grown over the past two years, only that revenue is "well into nine figures." But the company's revenue more than doubled between 2020 and 2021, and benefitted from another year of outsized e-commerce sales last year. But even fast-growing startups like Brooklinen are looking for different ways to reach new customers, as online sales growth slows compared to the early days of the pandemic.
Fulop told me that the company's retail expansion is  "probably long overdue, but a big move for us." The company had initially hoped to significantly expand its retail footprint in 2020, but had yet to sign any leases before the pandemic hit. 
"We spent the last two years revamping our website, we grew the business tremendously, and expanded our catalog quite a bit to a few new categories," Fulop said. "And now is the time where we are going to pursue that strategy of expansion to retail."
Fulop also added that Brooklinen now has over 2 million customers, which gives the company more data points to work off of when informing where to open stores, and how to merchandise them. Brooklinen, for example, has found that customers in the West Village prefer more neutral colors for sheets and towels, while patterned and brightly-colored items sell better in Williamsburg. 
Brooklinen isn't the only one pursuing an aggressive retail expansion this year — competitor Parachute also plans to more than double its store count, from 13 to roughly 30 retail locations by the end of the year.
"I would say every DTC brand has to be thinking about physical retail — it's where 80% of retail spending happens," Andrew Lipsman, e-commerce analyst at eMarketer said. 
Online sales grew 31.8% between 2020 and 2021 according to the U.S. Department of Commerce. That in turn helped e-commerce startups, even ones that were already several years old like Brooklinen, double or even triple their sales. 
But the following year, annual e-commerce growth subsequently slowed to 14.2%. As a result, DTC startups are increasingly turning to new store openings to continue driving the sales growth that their investors expect, as it gets harder to maintain that growth rate online. 
However, opening new stores comes with its own set of challenges. It's a slower path to revenue growth compared to acquiring customers on Facebook or Google, as it takes months to sign leases and build out a store. 
Two of the publicly-traded retail brands that have bet heavily on physical retail expansion to drive growth over the past year — Warby Parker and Allbirds — reported that, respectively, sales were up 37.4% and 27% between 2020 and 2021. Those are respectable growth rates, but still well below the 100% year-over-year growth rate that some brands were reporting during the pandemic. 
Still, Lipsman said that if DTC brands "want to continue to grow, and grow profitably, you have to think about new channels." 
The other new initiative that Brooklinen is betting on to grow sales this year is a new business-to-business division. Up until now, Brooklinen has periodically received requests from customers who want to buy Brooklinen sheets or towels to outfit their hotel or rental home. Now, Brooklinen is going after this segment much more intentionally, by building a three-person sales team.
Fulop said that Brooklinen now has "dozens" of hospitality clients, mostly Airbnb super hosts or boutique hotels, that have "20 rooms or less in general." CPG startup Public Goods also made a similar last year, and earlier told Modern Retail that it now has around 800 B-to-B partners.
As Brooklinen looks beyond this year, Fulop said that retail and international expansion will continue to be big areas of focus. The company is opening a Canadian warehouse later this year, the first step in helping Brooklinen grow its business in that country. By 2024, Brooklinen hopes to have anywhere from 25 to 30 stores.
Put together, Fulop said that these initiatives are all about driving growth as Brooklinen transforms from an online-only startup, into more of a traditional brand. "It's hard to grow 100% [every year] when the business is the size that it is at the moment," he said. 
Checking in on Brooklinen's latest experiment 
In October, I wrote about Marlow, a new line of pillows from Brooklinen that the company decided to launch an entirely new website for. The bet was that by selling these pillows through an entirely new site and brand, Brooklinen could reach a new set of customers more efficiently. With a sub brand, Brooklinen could run ads promoting only the benefits of the Marlow pillow to a new audience, versus trying to tout yet another product under the Brooklinen name. 
"We are just going to focus on solving these [problems] very, very specifically with a product that we are very certain has product-market fit," Fulop told me at the time. 
When I spoke with him last week, Fulop said that Marlow is on track to do a few million dollars in revenue this year. That's still just a drop in the bucket compared to Brooklinen's overall revenue. But he said the "upside is huge."

That's because with Marlow, the company can more easily test out new changes to the website. It's a different beats from its parent brand, which  has a much bigger audience. "If we don't test something thoroughly, we just make a change hypothetically — which we don't do generally," said Fulop. "The repercussions on that could be massive." 
Fulop called working on the Marlow brand one of the most exciting parts of his job, as it's almost like working on an early-stage startup again. "We're kind of throwing it back to the early days of Brooklinen," he said.
What I'm reading
More direct-to-consumer brands like

Allbirds

and

Parachute

are looking to the suburbs for

new store openings

.

Actress Drew Barrymore has invested in cleaning startup Grove Collaborative, and will serve as the company's " first global brand and sustainability advocate." 

Target is the

latest retailer

to partner with

ThredUp

– though a company spokesperson told CNBC that the big-box retailer is still in a "test and learn" phase with the resale provider.
What we've covered
Shopify acquired influencer marketing startup Dovetale. It's just part of the company's strategy to convince more influencers to work with Shopify.

After doing roughly $150 million in revenue last year, home goods brand

Parachute

is

building out its C-suite,

hiring its first-ever chief financial officer, chief merchandising officer, and chief commercial officer in recent months. 

Clothing brand

Frances Valentine

has started

expanding to homeware

, using some of the same materials and manufacturers as it does for its clothing to produce limited-edition collections of napkins, tablecloths and more.