How bootstrapped DTC brands navigate a VC-saturated market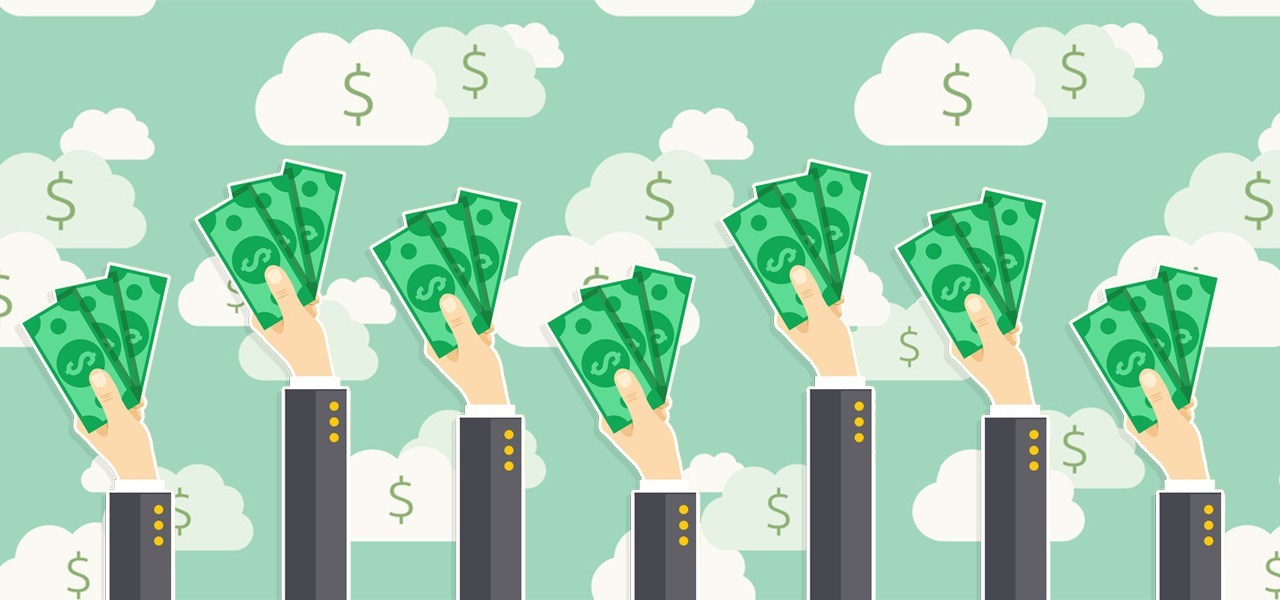 Patrick Coddou, the founder of 4-year-old direct-to-consumer razor brand Supply, funded his business with three Kickstarter campaigns, raising just under $370,000 in total. Last summer, he considered going down a different path: taking venture capital funding. He went so far as to create a pitch deck for Supply, which Coddou said did low seven-figures in revenue last year. But he ultimately decided against it.
"It's my business, and giving away parts of it is just not something I'm interested in unless I really have to," Coddou said.
For direct-to-consumer brand founders, venture capital is more readily available than ever before. According to CB Insights, DTC brands have cumulatively raised $3 billion in venture capital funding since 2012, with $1 billion of that coming last year. That's led to consumer brands with whopping valuations: This year, mattress brand Casper and beauty brand Glossier each raised $100 million rounds, pushing them to unicorn status, valued at $1 billion.
But there are a growing number of DTC brands going down the route of Coddou. Mattress brand Tuft & Needle merged with Serta Simmons in 2018 and did $170 million in sales in 2017 without funding. Watch brand MVMT crowdfunded on Indiegogo; Movado spent $100 million upfront to acquire it last year. Native, a natural deodorant brand, was acquired for $100 million in cash by Procter & Gamble in 2017. Native did take on $500,000 in angel-investing funding early on, but it's a drop in the bucket compared to the hundreds of millions raised by Warby Parker, Casper and Glossier. 
"The business started funding itself — it was growing 20-30% month over month," Native founder Moiz Ali said, when asked why the company didn't take on further funding.
Ali and JT Marino, co-founder of Tuft & Needle, both say that collecting customer feedback themselves was one of the most critical steps they took in the early days to grow their business. Because they had almost no money to spend on paid advertising, they had to rely entirely on word of mouth. By telling customers when they fixed something about the product that they disliked, it increased the likelihood that they would organically tell their friends and family about it.
Marino and Ali say that one of the hardest parts about bootstrapping a business is that you have to keep your team lean, even more so compared to other startups. "Even today — my engineering team is [about] 20 to 25 people, and my biggest direct competitor has 90," Marino said.
Both said one of the biggest reasons why they ultimately decided to sell their business — or, in Tuft & Needle's case, merge with a competitor — is that they felt it was necessary to scale to a point where they could become a category leader.
"I didn't have the know-how to build [Native] from a $100 million to a $250 million business, and I knew I needed outside help to do so," Ali said.

Coddou said that it's ultimately the success of brands like Tuft & Needle that convinced him to stay bootstrapped. But Coddou said Kickstarter, the channel he used to build his business, has become more and more competitive.
"Things have changed to where crowdfunding is no longer like free marketing," Coddou said. During his first Kickstarter campaign, he said he used almost no paid marketing, but during his second, he did spend money on Facebook ads.
Platforms like Facebook have also become pay-to-play, meaning brands with less to spend on big campaigns are at a disadvantage.
In lieu of funding, scrappy founders are relying on previous expertise to save money where they can. Jacquelyn DeJesu, the founder of Shhhowercap, another self-funded DTC brand, said that she decided to forgo venture capital money because, having spent 10 years in advertising, she felt that she had the expertise to acquire customers without putting a ton of money into paid advertising.
"That specifically is what a lot of venture money — in my experience — goes to in the beginning," DeJesu said. Lerer Hippeau principal Andrea Hippeau said in a previous interview with Digiday that companies that take on too much venture capital money risk not figuring out whether or not they actually have sustainable customer acquisition channel, because they have a ton of money to pour into Facebook or Google. Self-funded businesses are forced to grow more slowly on these channels, albeit more sustainably. 
When Shhhowercap launched in 2015, DeJesu designed the logo, shot photos and built the website herself, with help from friends. Like Coddou, DeJesu has kept her company lean in the years since — she has six full-time employees, and says her company did "several million" in sales last year.
That's not to say skipping VC is in any way easy. Brands that have built large-scale businesses without venture capital are the exception, not the rule. The DTC market has become so saturated, it's hard to find a product category where there's not a competitor with VC backing. When asked if they thought they could start the same business today, Native's Ali and Tuft & Needle's Marino both replied the same: not in the mattress or deodorant categories.
"I think it has gotten significantly harder to build a DTC startup without taking any venture capital over the last few years," Kevin Lavelle, founder of menswear brand Mizzen + Main, said in an email. "The changing nature of the digital advertising world, and the flood of money into every channel, has made it very hard to compete without significant spend behind your efforts. It doesn't mean it's not possible; it's just harder than it's been in a long time."
Neither Coddou nor DeJesu has ruled out taking on venture capital funding entirely. As DeJesu put it: "If I see someone with a great portfolio reaching out, I always have the conversation." Coddou said that he's interested in looking at new firms that are pitching themselves as an alternative to VC funding, like Clearbanc. Clearbanc doesn't take a share of equity in order to fund a company. Instead, it asks to receive a share of revenue until the amount of funding given has been paid back in full, with 6% interest. 
Marino said that he's also seeing more companies bootstrap to find a product market fit, and then take on venture capital or private equity funding later on. It's a path that's been followed by Rothy's, Mizzen + Main and Tecovas, a direct-to-consumer cowboy-boot brand that raised $24 million in funding in December after launching in 2015. Tecovas did take on just over $4 million in funding during the company's first three years, but having previously worked in private equity, founder Paul Hedrick said he wanted the company to be "as lean as possible and not get over our skis," during the early years. 
"The balance of significant growth and long-term viability against the ability to retain more control and manage more sustainable efforts is a decision with no 'right' answer," Lavelle said.
—
Sign up for the Modern Retail Briefing to get retail news, analysis and insight delivered to your inbox every morning.