Why some DTC brands are pulling out of Amazon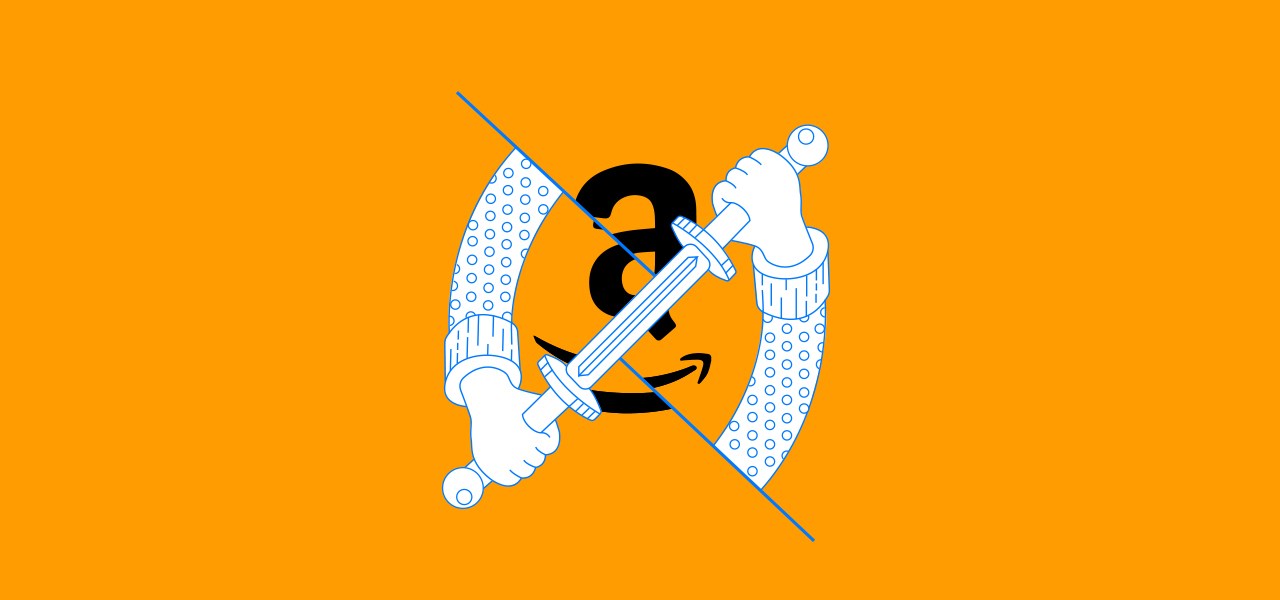 Ivy Liu
Amazon has been wooing direct to consumer brands for years by offering them an array of services including financial backing and inventory management via the Fulfilled By Amazon program. For many founders, being on the platform was something to be avoided. But even some that were lured by Amazon's benefits early on have been gradually making the move off the marketplace.
In the past two years, direct to consumer brands Supply, Beardbrand and Ranch Road Boots have pulled out of Amazon, citing a combination of reason about selling through the marketplace. Concerns include increasingly competing with counterfeit items, as well as difficulty handling customer service independently from Amazon. All three companies had frustrations with the opaque algorithm that favors some items over others, along with a lack of access to their own customers' data.
They join established retailers, who have also pulled out: In the past three months, Nike and Ikea became the latest companies to exit Amazon. Brands like Birkenstock and PopSockets have also chosen to stop selling through the platform in recent years, citing lower priced knockoffs as a reason.
Amazon didn't respond to a request for comment for this story, we'll update if it does.
After launching Beardbrand, a men's grooming and skincare company, in 2013 and appearing on Shark Tank in 2014, founder Eric Bandholz joined Amazon in 2016 as a direct seller. The founder was convinced to launch an official Amazon store front at the time, following years of wholesale distribution of grooming to third party on the site. In 2018, he left the platform, citing difficulties competing with counterfeit beard oil brands on Amazon while establishing Beardbrand.  
"The business person in me back then was swayed after talking to colleagues, who said we're losing money by not being on Amazon," Bandholz said. While sales first increased 4x, the company then ran into logistics issues of running an Amazon operation on a tight budget and time, including pressure to quickly keep up with demand and fulfill orders in tight turnaround timeframes. 
After issues such as counterfeit, fulfillment and customer feedback, Bandholz phased the products off of Amazon. He cited a series of reasons, such as having to compete with cheap copycat products that customers found on Amazon while looking for Beardbrand. Another problem was facing an automatically docked rating over shipping delays that buyers had been made aware of and agreed to. These, combined with the struggle to grow a young brand while adhering to a regimented e-commerce strategy, became a lot to juggle for Bandholz's small team. 
"With DTC, I think single product companies stand to do better on Amazon," said Bandholz, but for a company trying to offer a full range of grooming products, selling through Amazon becomes harder to do while building a loyal customer base. 
According to Bazaarvoice's 2020 e-commerce trend report, brand trust is one of the biggest concerns for the majority of Amazon sellers, which has been a point of tension. About 71% of brands surveyed by Modern Retail said the company puts its interests above theirs.
Patrick Coddou, founder of luxury razors startup Supply, agreed that Amazon customers aren't necessarily invested in a brand's story, a cornerstone of DTC companies. Coddou counts cheap counterfeit razors as a major reason for phasing products off of Amazon, which was a yearlong process, from summer 2017 until mid 2018, when the remaining Supply bestsellers were pulled. "The customer experience for a high touch customer service product like razors requires troubleshooting and training, which is usually bad on Amazon," Coddou said.
At the time of the phaseout, Supply was earning 20% of revenue through Amazon, but has bounced back since the immediate drop in their top line. Coddou said the startup is currently growing at a two to three times rate a year, which he credits to the freed bandwidth allowing them to focus more specifically on their DTC channel, such as investing in more email flows and the site's customer experience.
Despite these young direct to consumer companies going back on the decision to join Amazon, thousands of brands such as DTC startups Brooklinen and BarkBox do still sell on the platform. But there are myriad issues for brands that go beyond order fulfillment, including the reliance on Amazon to provide customer support reflective of the brand's goals and costly ad spending.
According to Feedvisor's 2019 report on Amazon and brands, for 85% of brands selling on Amazon, the most common motivation is customer acquisition, with 72% citing the need to "serve my customers where they are." 
Soon after joining Amazon, it quickly became a major source of revenue for Sarah Ford, founder of Ranch Road Boots, making up half of all sales by 2018.
"Amazon is the biggest mall in the world, but for a brand trying to grow it's hard," said Ford, who explained that dealing with high return rates via Amazon was just one of many fulfillment challenges. For example, getting back used boots from other brands, which Amazon reps would refund customers for while Ranch Road Boots ended up eating the cost.
While disruptive DTC brands specializing in cheaper items can benefit from high volume sales, Ford said being a shoe brand on the luxury side presented a lot of problems on Amazon.
Ford also said spending on ads for greater visibility ended up becoming an unsustainable cost, especially when offset by the cost of Amazon's fees. "A lot of our sales were being cannibalized by Google search, where I was competing with myself, in a way, while Amazon collected an 18% commission," said Ford. "So yes, I did care that customers ended up buying from my storefront and not Amazon."
Unnecessary spending also became a growing concern for Coddou, who noted that the same customers who were discovering Supply through Facebook ads were also finding it through sponsored Amazon search. "So I was double paying to acquire those customers," said Coddou.
Ford said that while "Amazon does want the sellers to succeed," the hassle and cost of redirecting sales through them wasn't worth it at the end of the day.
For others, like Bandholz and Coddou, taking a stance against practices they deem unethical was a major reason to leave Amazon, on top of the financial factors.
"I'm tired of them screwing over little guys like me with every decision they make," Coddou said. "I'm tired of playing the game of the blackhat tactics, the fake reviews and the counterfeits they claim to crack down on but don't."