DTC brands are rethinking their 'never-go-on-sale' rule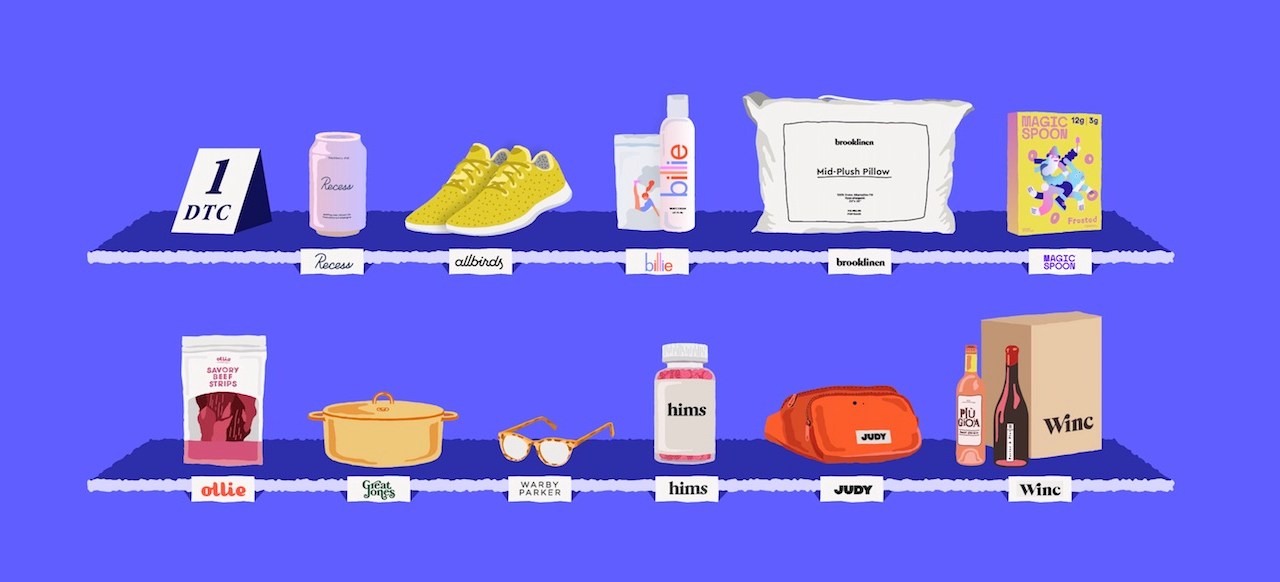 This is the latest installment of the DTC Briefing, a weekly Modern Retail+ column about the biggest challenges and trends facing the volatile direct-to-consumer startup world. More from the series →
Never say never. The direct-to-consumer brand playbook has one common rule: Never discount. After all, these frequent discounts have proved an albatross for old school retailers like Bed Bath & Beyond and Gap, training people to wait for a deal.
But we live in — must it be said? — unprecedented times. Now, DTC startups who have prided themselves on either never offering sales, or only offering them on Black Friday, are throwing their playbooks out the window. Luggage startup Away kicked off its first ever sitewide sale this week, offering up to 50% off. Everlane has offered a few unprecedented promotions, like a sitewide sale in March, and 20-50% off in May on items that it claimed "usually don't go on sale." Peak Design, which sells high-end bags, hosted its first sale in eight years.
In March and April, demand for certain products like travel accessories and wedding attire all but evaporated as those activities became impossible to do under stay-at-home orders. While sales have started to rebound this summer, many of the companies that sell products in categories that were hit hardest by the coronavirus say that revenue is still lower than it was during this time last year. With social distancing projected to continue for the foreseeable future, startups are acknowledging that they are going to have to offer some kind of unique discount to customers in order to bring in enough cash to help the business survive. But by doing so, they risk becoming dependent on relying too heavily on sales to get rid of inventory, if they do them more than once or twice a year.
"To be transparent, we hadn't needed to do [a sale]," said Away's senior vice president of brand Selena Kalvaria. "We had very strong sell through of our products, and very strong momentum over the holidays." But in April, Away co-founders Steph Korey and Jen Rubio said the company's sales fell 90% at the beginning of the pandemic, and the company was forced to make some layoffs.
Kalvaria said that Away has seen an "increase in momentum over the past few months," but declined to give specifics. She also said that on Wednesday, the first day of Away's sale, the company brought in more sales than on Black Friday and Cyber Monday combined over the past five years. Kalvaria added that Away decided to host its sale now in part to make way for some new products that the company is planning to release at the end of this year and the beginning of 2021.
That speaks to another challenge that some DTC startups are grappling with: it's not just that their sales have fallen, they also need to make sure they clear out a glut of inventory left over from the beginning of the year.
Aaron Luo, CEO of luxury bag brand Caraa, said that as of now, his company has decided not to host a sitewide sale during the coronavirus pandemic. Caraa only offers discounts on select "last chance" inventory it is trying to clear out, as well as a Black Friday sale. Even though Caraa's sales dipped in April and May, because the company owns his own factories, Luo said that he doesn't feel the need to have a sale to clear inventory.
"Because of our relationship with our factories, I can can get away with very, very quick reorders, and very [small] minimum order quantities," said Luo.
Luo said that he's been resistant to offering sales outside of Black Friday, because he doesn't want to train customers to just wait to purchase until there is a sale. But the reality is that many customers are already trained to look for details, particularly now when they know many retailers are hurting due to the coronavirus.
Matt Gierl, chief marketing officer for tuxedo rental startup The Black Tux, said that shortly after the coronavirus pandemic hit the U.S., the company started receiving more emails from customers asking if the company was going to be having a sale soon. In addition to rental, the Black Tux also sells brand new suits. For older suits that The Black Tux is about to discontinue, the company also gives rental customers the option to pay to keep them.
"They were [also] very interested in buying, and I think it had to do with the fact that they were unsure if their wedding date was going to be moved, and wanted have the garment in hand," said Gierl.
Like Caraa, Gierl said The Black Tux saw a dip in sales in April and May. Sales began rising again in the summer, before starting to plateau heading into the fall. "We're kind of in a holding pattern right now," he said, as people wait for coronavirus cases to go down in the U.S.
So with fewer customers renting, The Black Tux decided to offer its first-ever sample sale in May, putting up some of its older suits up for sale at a 40 to 50% discount.  The Black Tux also donated 10% of every sale to the CDC Foundation. The company ran the sale for two months, because tuxes are "not a super quick purchase decision." After the end of two months, The Black Tux ended up donating over $35,000 to the CDC Foundation.
Web Smith, founder of e-commerce newsletter 2pm Inc., predicts that customers could see more sales from direct-to-consumer brands in the lead up to Black Friday, as these startups try to get ahead of a crowded period when nearly every other traditional retailer will be offering huge discounts. He said that in the case of Away, he doesn't think the brand will be hurt by having a one-time sale.
"If you were an industry that was depressed by covid, I don't think consumers are going to hold it against you when you go back to full price," he said.