Mattress brand Eight Sleep used a new product launch to reduce its dependence on Facebook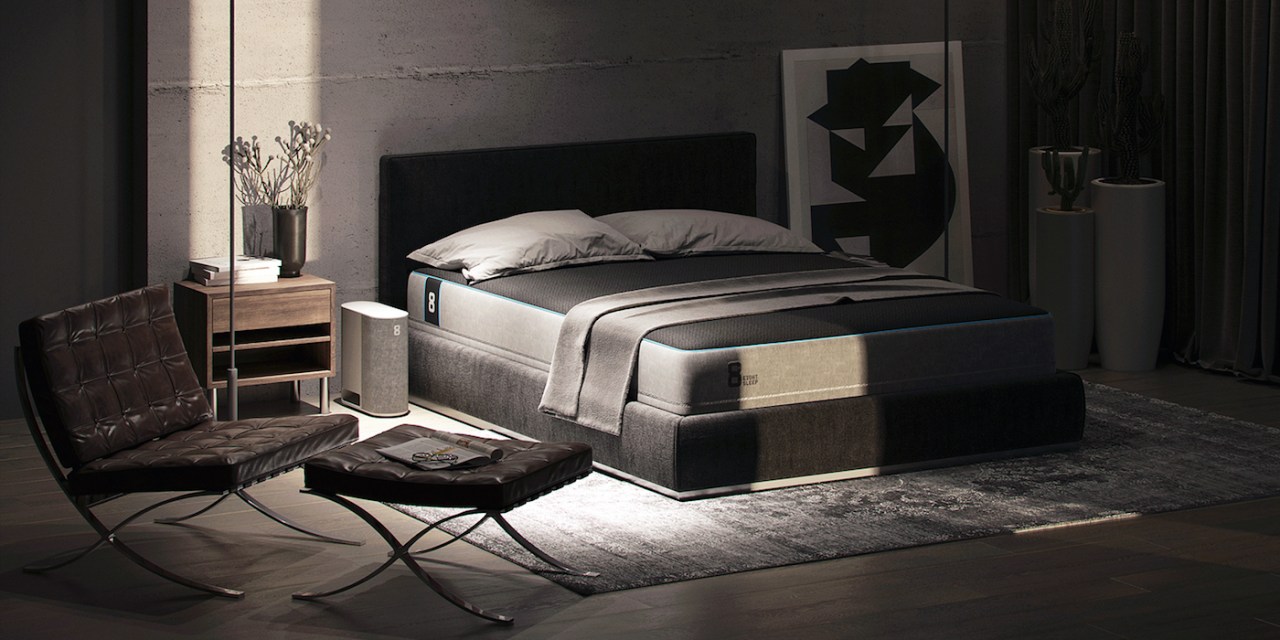 Help us learn more about you and your job. Take our short audience survey now for a chance to win a $25 Amazon gift card.
---
When five-year-old startup Eight Sleep released a new product in February, a $1,995 smart mattress that offers dynamic temperature adjustment, the company used the launch to kick off a "pretty intense testing phase" of new marketing channels, according to senior vice president of growth Ori Klein.
Up until February, Eight Sleep spent about 60-70% of its marketing budget on Facebook and Instagram, according to Klein. "We'd been seeing great returns there — but we were very reliant on Facebook," Klein said.
Over the course of the next few months, Eight Sleep tested running paid ads on Pinterest, Twitter, traditional radio and podcasts, and last month started running its first TV ads. Now, Klein estimates that Eight Sleep spends about 30-40% of its marketing budget on Facebook and Instagram. And in particular, he said that Eight Sleep has found success with audio and Twitter in driving a better return-on-advertising spend.
For many of today's direct-to-consumer brands, it's not a question of if they should diversify more of their ad spend away from Facebook, but when, as the cost of advertising on Facebook continues to rise. The greater the percentage of a brand's budget that is dedicated to Facebook, the more increases in ad costs hurt. But, brands also have to be careful to not test too many new channels at once, particularly without a solid attribution system in place, or risk of not being able to identify which channel was ultimately the most effective in driving sales and brand awareness.
Klein said that Eight Sleep decided that the launch of its new mattress, called the Pod, would be a good opportunity to test out new marketing channels for a couple of reasons. One, is that it cost about double the price of its previous mattress, so the company figured that it would take customers longer to ultimately pull the trigger on purchasing. Eight Sleep wanted to get a better sense of which top-of-the-funnel platforms — the ones that people go to when they first start researching a product to buy — were most effective for them.
Second, Klein said that it felt that the mattress was different enough anything else on the market that it warranted investing advertising platforms where they could explain the value proposition more. While there are other beds on the market that have temperature adjustment, Eight Sleep said that the Pod uses artificial intelligence to do that automatically. Klein said that, in particular, the company thought that traditional radio and podcast ads lent themselves well to explaining what made the product different.
"It took us a bit of time to find the right placement," Klein said. "But after a couple months we've been seeing very strong returns in those channels, and CPMs are quite attractive on some of those channels," though he did not give specifics.
"Often the reason a podcast works is not because people like the message so much, but because they like and trust the host: 'If she likes it then I might,'" Richie Siegel, the founder of retail consulting firm Loose Threads said in an email. But, he said "the opposite can also happen where a podcast ad goes on for a full minute and is very obtuse and people end up skipping it."
Klein said that Eight Sleep has found its ads perform well on wellness-related podcasts in particular. Eight Sleep relies on a mix of directing listeners to visit custom URLs, promo codes, and post-purchase surveys to try to figure out which customers end up purchasing after listing to an audio ad. While some DTC brands are eschewing traditional radio in favor of podcasts, Klein said that the company wants to continue to invest in both. 
"With podcasts you are able to get really targeted about the type of audience and type of host and really work closely with the host to provide the best representation of the product," Klein said. "With radio, it's obviously less targeted, it's harder to really nail down the audience piece, but typically the CPMs make up for it in a big way." 
Klein said that Eight Sleep has also found some success in paying to promote Tweets from customers about the product after the company saw that some of the first users who received the Pod first started organically tweeting about it. Eight Sleep has also experimented with running some paid Twitter product ads. Klein said that on Twitter, some of its ad costs have run less than 10 cents per click, whereas on Facebook they have run up to about a dollar per click.
"Twitter has a lot of promise for a very top-of-the-funnel channel," Klein said.
Eight Sleep is trying to build on the promise it has seen through Twitter in other ways, by trying to encourage other customers to leave reviews of the product or post about it on social media. Its app, which tracks how "good" of a night of sleep customers get, prompts users to post about Eight Sleep on social media when they get a good night of sleep. But, the company can only do so much to encourage customers to organically post about the product, and to track how many conversions it can drive through word-of-mouth.
"Word-of-mouth is a great mechanism for driving brand awareness, but is notorious for being almost impossible to measure effectively," Marco Marandiz, a DTC brand consultant, said in an email. "Driving sales through word-of-mouth is mostly a bet on build an amazing brand customer experience."
Correction: A previous version of this article's headline read "Mattress brand Eight Sleep used a new product launch to cut its ad spend on Facebook in half." It's been updated to reflect that the percentage of its marketing budget that goes to Facebook was cut in half.