'Downright frozen': DTC funding environment tightens in the age of coronavirus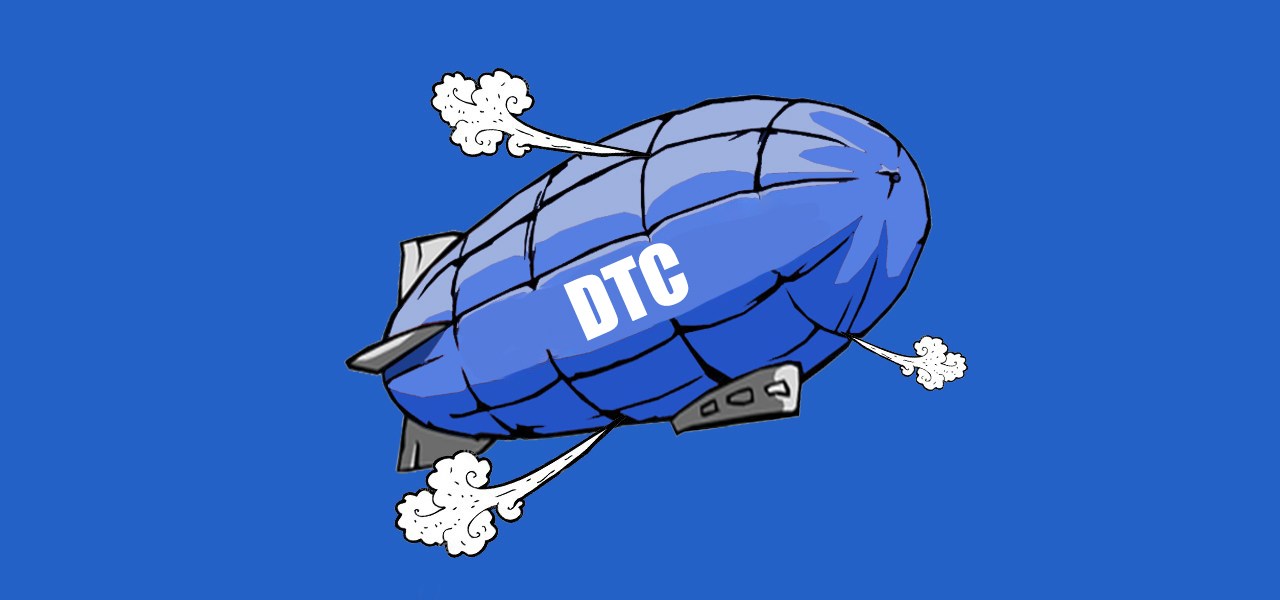 Companies that sell primarily direct-to-consumer already faced a tough time raising venture capital funding in 2020. The days of consumer companies being valued like tech companies appear to be over, with highly-valued startups like Casper going public at less than half of its last private valuation, and Outdoor Voices having their valuation cut by more than half in subsequent funding rounds.
And that all before the outbreak of COVID-19.
Investors are mixed on just how big of an impact the coronavirus will have on consumer startups' abilities to fundraise. Most say it's too early to tell if other investors will prove less willing to make investments in the coming months, and certain categories like travel may be more negatively impacted than others. But nearly all are counseling companies to rethink their growth projections for 2020, and start thinking now about how they can tighten up expenses in a worst case scenario.
It's hard to tell whether it's the outbreak itself causing a slowdown — or if the specter of it does offer, in some ways, a handy way to accelerate already happening trends.
Before the coronavirus outbreak, some industry observers had previously told Modern Retail that they expected there would be a "VC cooling" in 2020. Some members of the first generation of DTC startups, like Warby Parker and Casper, received valuations at revenue multiples that were more suited for tech companies, not retailers, and have struggled to exit at a high enough valuation to give investors a successful return.
But, an economic downturn caused by the coronavirus could make it harder for these DTC startups, especially ones that have raised tens of millions in funding, to secure enough funding to increase their valuation.
"We have felt a more gun shy, sobered view [from other investors] on consumer and DTC-channel startups since the fall," said Mike Duda, managing partner at hybrid accelerator agency and venture capital fund Bullish, which has invested in Harry's and Peloton. "Now people seem downright frozen." He said that anecdotally, some of the firms that Bullish partners with that don't entirely focus on consumer startups seem to have favored investing in more software-as-a-service or business-to-business startups within the past couple of years.
Some startups could benefit if they figure out how to adapt to customers' new shopping habits. JD.com, for example, was essentially born during the SARS outbreak in 2003,  as it prompted the then-electronics retailer to sell more online.
Of the three venture capital firms that Modern Retail spoke with, none said that the outbreak had caused them to make any immediate changes to what types of businesses they back. Many VC firms have also sent notes to their portfolio companies in recent days, counseling them about how to communicate with their employees about remote work policies and potential business impacts.
Jason Stoffer, general partner at Maveron, which has invested in Allbirds, Dolls Kill, and Everlane, said that the firm sent a note to its portfolio companies four days ago, counseling CEOs to display "calm and confidence" to employees.
"I think there's been two other macro calamities in Maveron's 22-year history. Those have been in 2001, when planes crashed into the World Trade Center, and 2008 when the financial markets melted down," said Stoffer. "In both instances, the personal, emotional and business impact was significant in the near-term, and then it faded…and panicking was absolutely the wrong response in both of those instances."
In its note, Maveron also advised CEOs to assess the risks and opportunities for their business should a few different scenarios play out, like if there was a recession or if more people decided to stay inside in order to avoid getting sick.
"You need to look at these consumer companies by category and look at what happens in each category during a downturn.  I mean lingerie and toys do great during downturns," he said, when asked if he thought consumer startups may have a harder time fundraising in the coming months.
Andrea Hippeau, principle at Lerer Hippeau, said that she believes direct-to-consumer companies could benefit if more people stay inside, and do more shopping online instead of visiting stores. She added that as an early and seed-stage investor — Lerer Hippeau has recently invested in lingerie brand Cuup and piercing studio Studs — the firm's portfolio companies are "somewhat shielded" from coronavirus-related stock drops.
"Most of them are at least five years away from acquisition and IPO," Hippeau said. "If we go into a recession, then that is a whole other monster to deal with."
Stoffer said that none of Maveron's portfolio companies have had a significantly harder time fundraising since the coronavirus outbreak. But, he said that a smaller investor did pull out of a round that one of its portfolio companies closed in recent weeks, which he thinks may start to happen more often. The challenge is that if some investors feel that there is a recession on the horizon — whether or not that assumption proves correct — they could temporarily shut their checkbooks.
"If [people] feel like the market is highly volatile, the immediate reaction is to seize up," Stoffer said. "I think if companies don't have to raise, they should wait."