Data is telling DTC brands to open stores in emerging cities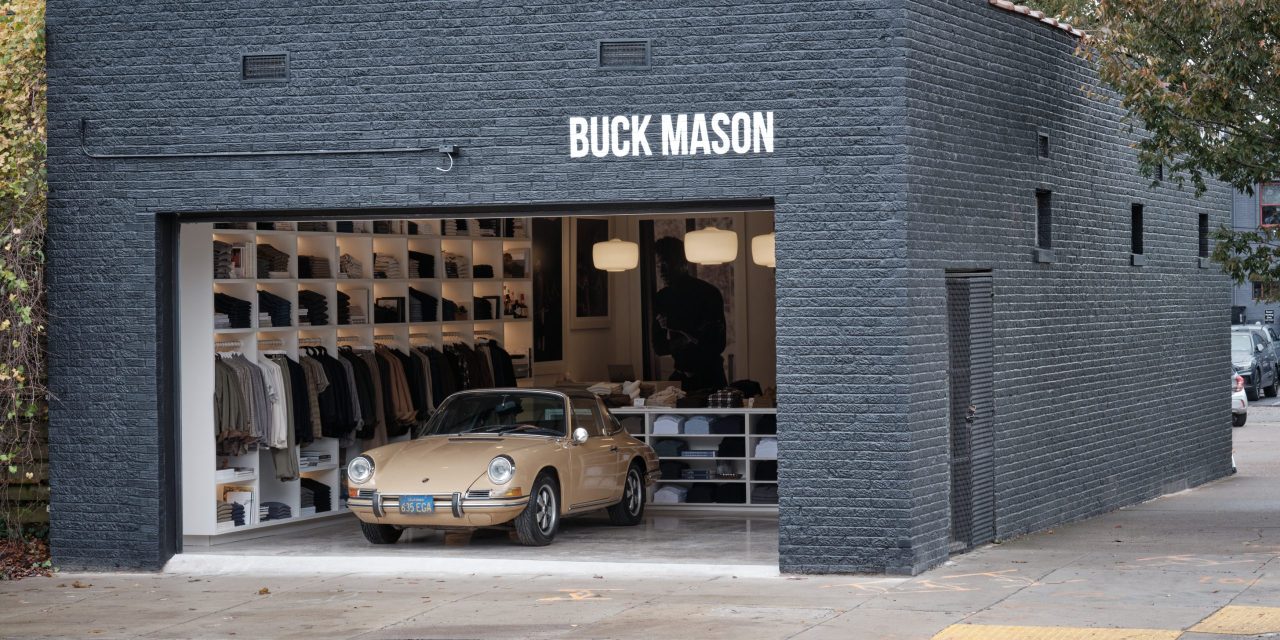 Buck Mason
Direct-to-consumer retailers are following the sales numbers trail to new zip codes. 
In recent months, businesses ranging from swimwear brand Andie to apparel companies Naadam and Buck Mason have surfaced in locations like Florida, Texas and Tennessee. Steered by e-commerce sales activity, these retailers are venturing into uncharted territory in the hopes of capitalizing on pandemic-induced foot traffic and customer movement flows.
"Now is the best time to diversify your sales channels," said Melanie Travis, founder and CEO of female swimwear brand Andie. "Our data shows that our customer is ready to shop in-store. Online is great and has worked wonders for us, but a lot of women want to touch, feel and try on a product before they buy."
Andie in November chose Rosemary Square in West Palm Beach, Florida as its first physical retail destination. Its neighbors include a growing list of DTC companies including apparel brand Faherty, Spanish shoe and accessory maker Mint and Rose and fellow swimwear brand Solid & Striped. 
Travis navigated her four-year-old startup to the Sunshine State by crunching the numbers. "Our customer sales and average order data displayed an accelerated growth pattern in the zip codes in and around Palm Beach," she said. Naturally, it also made sense for a swimwear brand to be in a sun-kissed beachside locale. 
Andie's first store allows it to target customers from its biggest markets in one of their fave holiday spots. "A significant number of people that live in Chicago or NYC go south for the winter," Travis explained, adding "we hear anecdotally from people saying they plan to visit Palm Beach in January or April." With a physical presence in the area, Andie can continue to serve those vacationing customers, who in turn can spread the word locally. As Travis puts it: "We're hitting two goal posts."
Cashmere clothing brand Naadam is also looking for that sweet spot where data points overlap. In October, the company picked Dallas as the site for its first Texas store and sixth physical location overall. 
Co-founder and CEO Matt Scanlan said Naadam's customer relationship management data backed up his "gut reaction" about Texas. "Dallas and Austin are both having a renaissance," he noted. 
When scouting a new location, Scanlan and his team look at customer sales data, which they match back to performance marketing info, and then use social media activity for additional insight. High levels of activity across all three metrics in Dallas' West Village sealed the deal.
The retail strip is home to like minded businesses that span artisan ice cream shops, fitness studios and other brands that began life online like menswear company Mizzen+Main and jewelry brand Nickel & Suede. Naadam is eyeing more locations as part of its expanding physical footprint, with Austin a potential candidate. The city is already home to counterparts Mack Weldon, known for men's basics, which will soon be joined by sleepwear brand Lunya. 
Prior to the pandemic, DTC brands were increasingly looking into brick and mortar stores, but in major hubs like New York City. They began scaling back those plans last summer and shifting their focus to more financially hospitable spaces. Now, the wider geographical spread is becoming a more dominant part of the playbook.
Indeed, DTC brands are arriving in mid-sized cities like Austin and Dallas in the hopes of taking advantage of the migration trends triggered by the shift to hybrid work, according to Amish Tolia, co-founder and co-CEO at Leap, which operates retail stores for DTC companies. Despite an influx of younger consumers, these areas still offer lower occupancy and rent rates compared to primary markets like NYC, he said. Other emerging locations include Arizona, Phoenix, Scottsdale, Charleston and Nashville. 
Changes are also afoot in New York City. DTC brands are looking beyond flagship retail hotspots like Fifth Avenue and Soho to neighborhoods in the upper West Side and Upper East Side, Dumbo and Brooklyn Heights. Leap has a total of 16 locations in New York and is adding sites in NoHo and Williamsburg, Tolia said. Its clients include Goodlife, Faherty, Birdies, Mack Weldon, Naadam, Public Rec, Something Navy, UpWest, Pact, Vincero and Ashley Stewart.
Buck Mason has opened stores in Boston and Nashville in the past year. It had been considering the Tennessee city since its traveling showroom stopped by in 2017, said Erik Allen Ford, who co-founded the menswear brand in 2013 in Los Angeles. The company, which has 17 stores under its belt, is also in the process of expanding outside of NY and LA, where it has multiple locations, to Houston, Newport Beach, Washington D.C. and Dallas. 
Acknowledging the importance of those major cities, Ford nevertheless believes opportunities await further afield. "LA and NYC matter, but cities across the country have consumers that desire well made goods from brands that have a focused point of view," he said. "People in Nashville, Austin, Boston and other cities want the same options as consumers elsewhere."