CVS looks to other health care offerings as interest in Covid-related services declines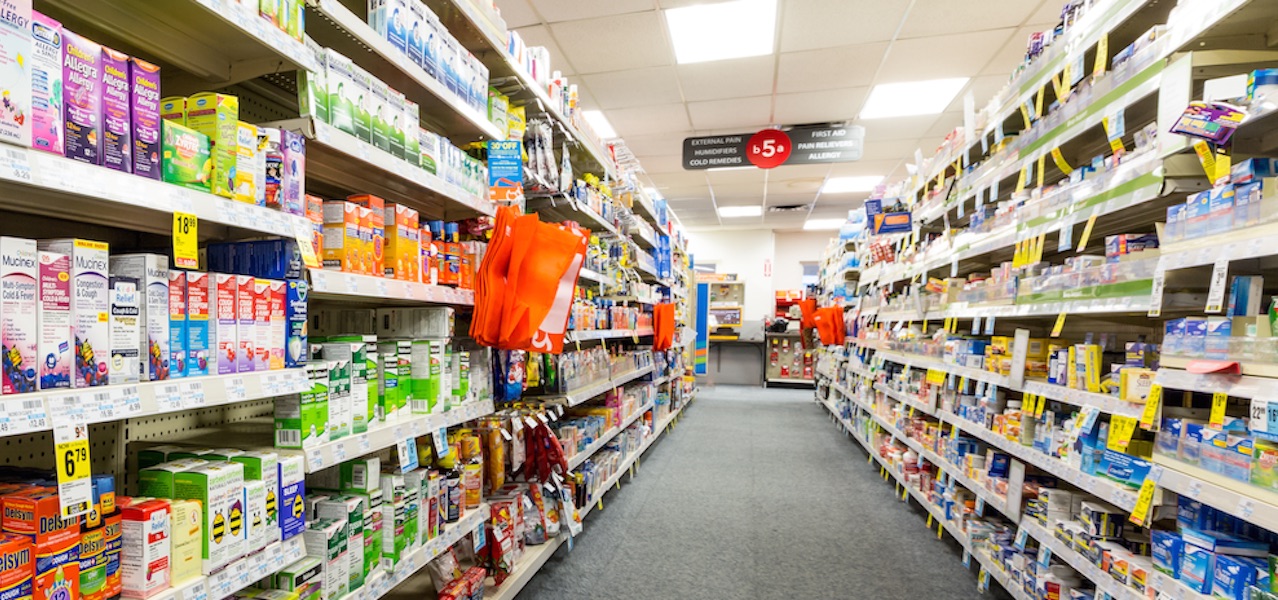 Though demand for Covid testing and vaccinations has declined, CVS continues to report strong results. 
CVS's revenue grew 11.2% year-over-year to $76.8 billion. Sales from CVS's health care benefits segment grew 12.8% year-over-year, while sales growth from CVS's retail unit came in at 9.2%. Covid vaccinations at CVS have sharply dropped to over 8 million in the first quarter from 20 million shots last quarter. Similarly, the number of Covid tests it administered dropped to 6 million from 8 million in the fourth quarter.
Covid-related products and services have been a big driver of CVS's growth in recent years. However, some signs indicate that the pandemic-related advantage is beginning to falter. Moving forward, the company plans to invest more resources into other health care initiatives — such as increasing the number of telehealth services it offers – to drive more people to CVS's stores and websites. 
"I think although Covid has been a big factor of driving store traffic," said Brad Jashinsky, director analyst at Gartner. "[Executives] indicate that they see other factors making up that sort of traffic."
Fewer vaccinations and testing at CVS stores could mean less foot traffic in stores, but despite the decline in Covid-related services, the company appears confident in other areas of its business. Executives said the company is planning to broaden its virtual care services in the next 30 days as more consumers rely on digital solutions for their healthcare needs. 
Prepandemic, in 2019, CVS supported 10,000 virtual mental health visits. Last year, mental health visits through CVS grew to 10 million. "This dramatic increase demonstrates the power of our ability to drive innovation at scale," CVS CEO Karen S. Lynch said during a call with investors and analysts.
CVS is also investing in its omnichannel healthcare experience. Later this year, free same-day pickup will be available at about 6,000 CVS stores. The company has also partnered with Google and Microsoft to improve its health care offerings. Lynch said MinuteClinic scheduling has been integrated into Google Search, while the company has teamed up with Microsoft to automate the 40% of prescriptions that arrive as paper or fax.
CVS's competitors are tapping into the healthcare demand too. Walgreens made a $5.2 billion investment back in October to speed up the launch of at least 600 VillageMD locations within Walgreens stores by 2025 and 1,000 by 2027. Walmart is also making headway in healthcare, just last month announcing the opening of five new Walmart Health centers throughout North and Central Florida.
Still, Jashinsky said that CVS has been well-positioned to stay ahead of its competitors in the healthcare category because of its early investments. In 2018, the company completed its acquisition of managed health care company Aetna. 
"I think the biggest factor contributing to CVS's growth is their continued shift to focusing on providing health services," Jashinsky said. "This has been in the works for a number of years now."
During its investor day in December, CVS said it is looking to make acquisitions to ramp up its primary care strategy. Executives said during the call that the company is planning a "capability-based acquisition." 
"They did mention their significant capacity to deploy capital over these coming years," said Julie Gillespie, head of market research at TipRanks. "So they're in a position now… where they're sitting on a good amount of capital, and they're ready to make moves with that capital to bring the results as far as earnings per share go and that steady growth as well."
Though some of CVS's competitors have maintained a conservative outlook amid economic uncertainty, CVS remains bullish. CVS raised its full-year earnings guidance, now expecting adjusted earnings per share between $8.20 a share and $8.40 a share from $8.10 to $8.30.
"We continue making progress towards our financial targets," said CVS Chief Financial Officer Shawn Guertin. "We remain focused on growth, operational execution and supporting the communities we serve."
Though Covid-related services may continue to decline, Gillespie said the company has managed to retain many of its new customers. Lynch previously said that CVS serves around 40 million customers digitally. 
"It's hard not to imagine we won't see a bit of a decline here with the effects of Covid at some point," she said. "I think they are managing their business smartly, and I would hope to see them continue to outpace expectations."