Podcasts
// November 11, 2021 ■ 4 min read
Corkcicle CEO Chris McDonough on how the brand partners with Disney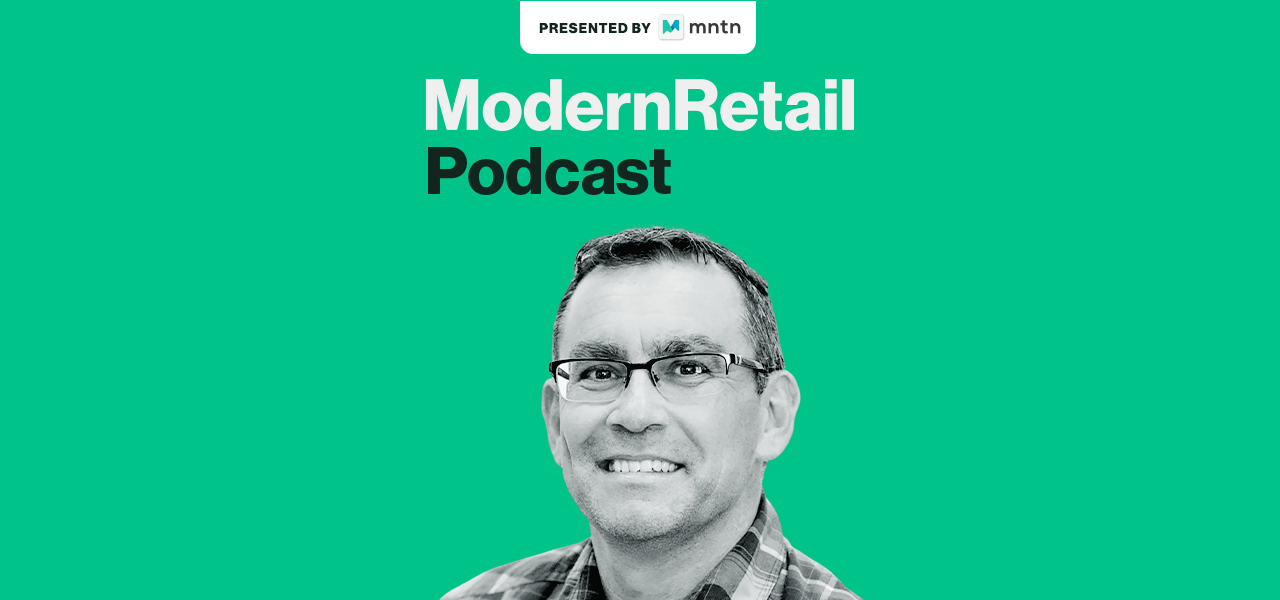 Subscribe: Apple Podcasts | Stitcher | Google Play | Spotify | RSS
For Corkcicle, the company's mantra is to focus on innovation through partnerships.
The company, which makes a variety of consumption-focused products like cups, travel mugs and wine coolers, has spent the last decade expanding the types of items it makes. And over the last few years, its business has really begun to ramp up.
Sales have been growing year-over-year and, according to CEO Chris McDonough, the company is nearing $100 million in annual revenue. Much of that is thanks to some big-time partnerships Corkcicle has inked over the last few years. For example, the company has worked with Disney on a variety of capsule collections for both Star Wars and Marvel franchises. It's also worked with bigger names in the art world like Basquiat.
"It's moved on a lot from its original days, as I think about the size and scale of the company and some of those partnerships," said McDonough on the Modern Retail Podcast. "But that DNA of innovation and pushing those boundaries really lives through every day within the business."
On this week's program, McDonough spoke about how the company thinks about product expansion, as well as the ways it works with partners. One of his big focuses is on constant newness. "We've got a very defined brand positioning," he said. "We have eight areas of innovation — category expansion that we've identified… and within those eight verticals, what we've done is mapped out an innovation pipeline for the next three years."
In short, McDonough is focused on making sure Corkcicle is expanding and scaling for years to come.
The past two years have been difficult to deliver on such ambitions. Much of that is due to supply constraints and other pandemic-related hiccups. Still, McDonough said Corkcicle was still able to grow and deliver on its promises.
One of the most important ways the brand has stayed successful amid these challenges was by being upfront and candid with its business partners. "What we've had to do is just keep really open lines of communication," he said. Rather than put our head in the sand, we're just really open with retail partners."
Here are a few highlights from the conversation, which have been lightly edited for clarity.
Focusing on growing every revenue channel
"We have an incredibly diverse channel mix as a business but we still have a big share within independent gift and retail across the wholesale channel. We see [that] as a real strength of our business — having a presence in that channel, retail on both independent retail and key account retail. But, at the same time, we do have a fast-growing e-commerce business. And what we're trying to do as a business is making sure we have a diversified channel mix, and we actually try to grow all channels."
How Corkcicle deals with retail partners during supply chain crunches
"What we've had to do is just keep really open lines of communication. Rather than put our head in the sand, we're just really open with our retail partners — this is when it's coming in; this is the best we can do; this is what will be available. What we try and do is make sure that the releases happen in tandem across all channels. So we're treating all channels equally. I'd say it's been a blend of agility and open communication with our retailers to make sure that we're making them aware of what's coming. What that has meant for DTC is we've had to run a really dynamic content calendar."
What it's like the work with Disney
"[Disney] definitely [has] a really respectful and thoughtful design DNA… which is what makes Disney so great as a brand and organization. But what we found throughout the process is, because we have such a unique interpretation of design, when we build out a capsule — whether it be a Star Wars or a Marvel — they really trust us. And they let us do the designs. We have certain check-in points. But I'd say that the level of trust and belief and support and then endorsement of the designs we bring to market, it's phenomenal. We couldn't want for a better design partnership, in terms of how we build both brands together."