Confessions of a top Amazon soap seller in the age of coronavirus: We're using this to grow our DTC business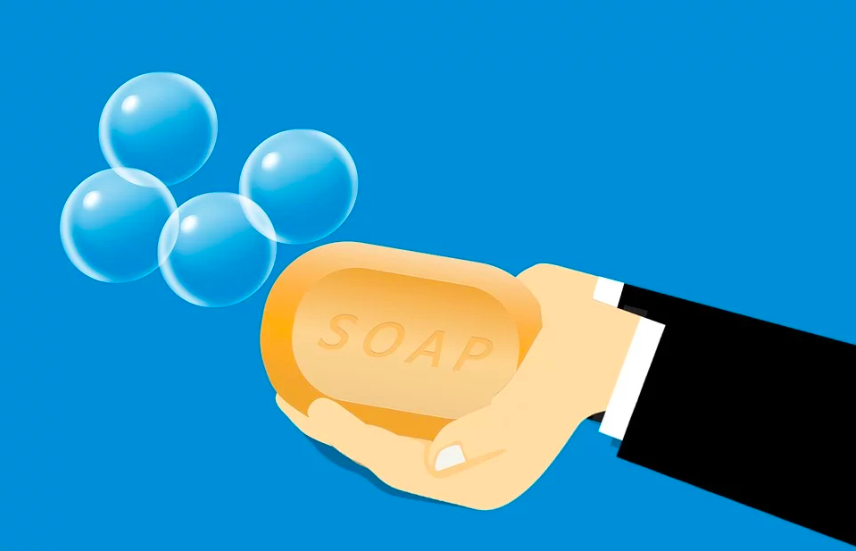 In the wake of the coronavirus, everyone is trying to get their hands on cleaning and sanitizing products — leading to, for example, hand sanitizers being completely sold out on Amazon.
This means that online brands in this space are seeing higher demand than ever before — and are having to responding quickly and effectively.
In the latest edition of Confessions, in which we trade anonymity for honesty, Modern Retail talked with the head of e-commerce for a top cleaning product brand on Amazon. While the product is sold in some national retail locations — as well as on its website — Amazon is where this brand sees the majority of its sales. The heightened demand for certain products is shifting the strategy, and this executive explained how the company is handling the situation.
The conversation has been edited and condensed for clarity and space.
The short term impact
Sales have gone up pretty significantly, focused around hand soap and surface cleaner. But it actually didn't end there. We haven't had our hand sanitizer in stock for the last couple of weeks. I can't comment on velocity online, but we have secured some large orders from retailers for that product when it comes back in stock next week. As we continue to do more production over the next six weeks, basically all of our production has been spoken, for [hand sanitizer].
How has advertising shifted?
Advertising has gone up pretty considerably in terms of spend. The metrics by which we measure — ACOS, and we have that tied to profitability — we've kept in check. We use software to help manage our bids, It's very dynamic and it's very much always changing in terms of the time of day and how much is being spent and what not. But in general, specifically with hand soap, the search volume and the spend has gone up exponentially in the last two weeks.
We want to be there as a trusted company that provides high-quality products and does not waver in terms of quality or price. We've had people close to us joke, "Hey, what are you guys going to charge for the hand sanitizers?" Well we're going to charge exactly what we were going to charge back in January when we had it in stock. It's not right to start going in and price gouging.
How confident do you feel about inventory issues coming up?
In terms of our future supply chain, we are very much on top of it. We'll get stuff back in stock by the end of next week, but we're going to reserve it for our customers. We're not interested in kicking out what we believe is going to be a limited supply to Amazon customers. We want to bring them our website. Everything will be the same price as Amazon. But until we get a sense for what the demand looks like and whether we can get more stock for Amazon customers, we're going to reserve it for loyal customers.
[Once stock comes back in], we'll start to spend a lot more on ads. We'll run emails to our customers first, to make sure they get the first crack at it, start to assess after a few days and run ads on Google and such to start to drive new customers to [the website]. We have the ability to spend a lot, but it will probably convert really well, just given the fact that from what I see there are not many options for stock.
How is sales demand shifting?
Online is usually the majority [of our sales]. In this particular circumstance, the retail store demand is exponentially higher than online — at least as far as we can see it right now. [Retailers] are in a bad spot. People are coming to the store and they are upset because there is no stock of hand sanitizer.
Our approach to what we do and how we acquire customers is very much trial — we're a trial based product. We now have this opportunity to introduce a lot of customers to our brand, and give them a lot of access. And rather than spread out, we wanted to stick it in strategic locations. Number one is our website. Number two is our retail partner. Given the fact of how much larger [the retail store is] in terms of footprint than we are, their demands are higher.
That's why we wanted to partner at a really deep level with a lot of inventory to really help them out and to introduce our products to new customers. It's a trial of our products, of our brand. The hope is people will recognize the logo and recognize the brand name and it starts to click for them. For us it's very much an ability to not only do right by society but also introduce new folks to our brand.
So you want to use this to do better on your own owned and operated site?
Amazon is a great acquisition tool, especially a new brand. When you are in a situation like this, which is kind of unprecedented, it's hard to place when is this going to happen again. It's an opportunity for us to not do anything different in terms of pricing or how we sell our products.
But we have a product that's in really high demand. And where is the place we want to establish a relationship with people? It's really our website. That's the richest source of information, the place where we can have the most two-way dialog and provide the most value for our customer.
We've seen a surge over the last three weeks, so it's pretty fresh. But we are very much on it. The good thing about being a nimble, smaller company is that we can make changes and move fast. It's not like turning a giant cruise ship — we're a little speed boat. We have the capacity to really move fast and turn on a dime.