'Comfort will still be king': How apparel brands are mapping out their post-pandemic strategies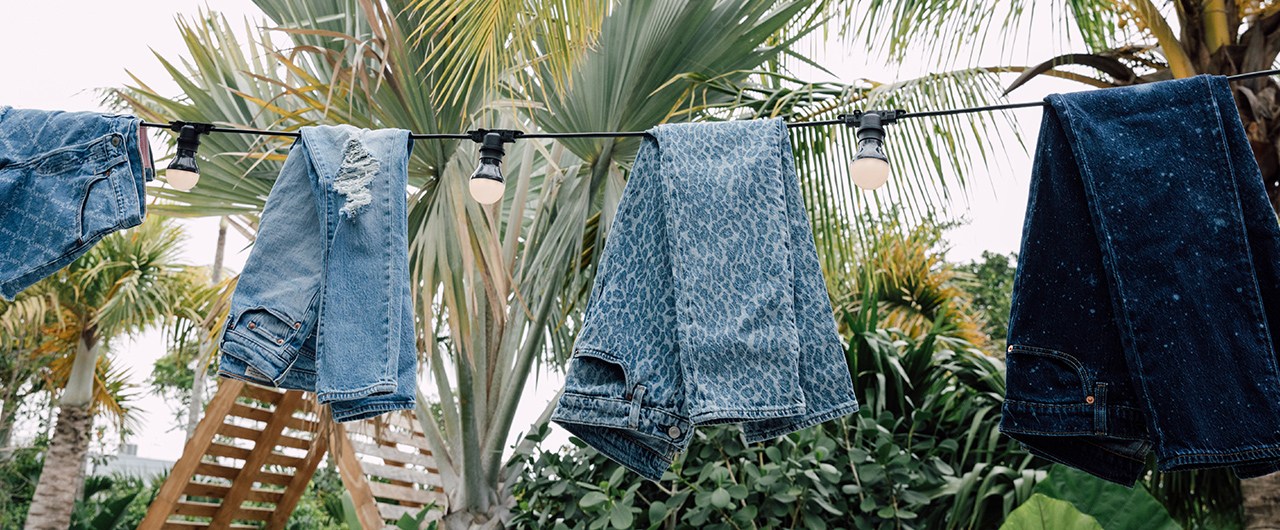 Apparel retailers are eagerly looking forward to summer, as they are some of the businesses that have been hit the hardest by the coronavirus pandemic.
According to the NPD Group, total apparel sales were down 19% year-over-year in 2020, despite some categories like sweatpants reporting double-digit sales growth.
Now, as more people get vaccinated, apparel retailers are hoping that customers will want to get dressed up again heading into the summer. Over the past couple of months, executives at apparel retailers have been eagerly reporting during earnings calls that they are seeing an uptick in items like dresses. But overall, most companies are still anticipating that people won't be returning to their pre-pandemic wardrobe.
"I think the expectation is you hear the excitement of a 'Roaring 20s' coming back," said Jessica Ramirez, retail research analyst at Jane Hali & Associates. But, she added "I think comfort will still be king."
To get a better sense of how apparel retailers' strategies are shifting as summer approaches, Modern Retail rounded up recent earnings call comments from three different apparel retailers, in categories ranging from denim to women's dresses.
Levi's: No more skinny jeans
During the pandemic, Levi's has struggled as demand for denim has declined. It also most recently was hurt by store closures being reissued in Europe. During its fiscal first quarter earnings last week, Levi's reported that fiscal first quarter earnings yesterday, reporting that net revenue was down 13% year-over-year due.
Over the past year, a greater portion of Levi's sales has come from tops, as people were buying fewer pairs of jeans. Specifically, about one-fifth of Levi's revenue came from tops during the first quarter, compared to 11% in 2015.
It's a trend that Levi's believes will continue — over the next decade, CEO Chip Bergh has said that he expects half of Levi's revenue will come from "products that are not denim bottoms."
The company is also predicting that the skinny jean will fall out of favor. Bergh said last week during Levi's earnings calls that one of the company's best-performing denim collections during this past quarter was a line of high-rise, loose fit jeans the company released at the beginning of 2020 — and the company has been expanding that collection throughout the year.
"Consumers are embracing the looser fit and wider silhouette trends," said Bergh. "These new silhouettes give consumers a reason to buy Levi's as we emerge from the pandemic."
Urban Outfitters: Dresses will see a comeback
Urban Outfitters, Inc. whose brands include Anthropologie, Urban Outfitters and Free People saw a sales decline during the pandemic as sales of dressier women's apparel has been down. The company most recently reported a net sales decline of 6.9% year-over-year during its fourth quarter earnings at the beginning of March.
CEO Richard Hayne said during the company's fourth quarter earnings call that he was encouraged by the fact that during the last week of February, seven of the top selling items on Anthropologie's website were dresses. "Over the past year, we were lucky if they included one or two dresses," he said.
"Just about everything you're hearing in the media today is starting to reinforce that I want to get out and be with friends again and go out to dinner and do this and that," Hayne said. "So I think the apparel business will be in for a change in terms of what categories sell."
"We do expect as the world opens up a little bit that dresses could have an opportunity," Ramirez told Modern Retail. She said that for her part though, she thinks that the uptick in dresses is mostly being driven by women replacing a few items in their wardrobe.
Gap: Less formal, more lifestyle-wear
Gap, Inc. was struggling before the pandemic to remain relevant — in 2019 its comparable sales were down 3% year-over-year with the Gap brand reporting the biggest declines.
While the Athleta brand has performed well during the pandemic, declining sales of workwear have also hurt its most formal brand, Banana Republic. During its fourth quarter earnings report at the beginning of March, Gap reported that net sales were down 5% year-over-year.
During the earnings call, Sonia Syngal highlighted a slew of inventory investments Gap would be making over the next year across its four brands — Gap, Banana Republic, Athleta and Old Navy. The goal is to position them all as "purpose-led lifestyle brands." In January, Banana Republic launched a line of what it's calling "luxe performance wear" — higher-end leggings, jackets and sweaters for both men and women — that it's betting on to drive growth over the coming year.
Syngal said that Old Navy would be focusing on categories like activewear and fleece to drive growth while at Gap, the company is betting on the launch of its Yeezy collection during the first half of 2021 to drive people back to stores.
Gap's strategy is in line with the thinking of many other retailers: that even as people start to go out to dinner again, or go on vacation, a sizable part of their wardrobe will remain casual.
"Lifestyles have changed… but I don't think all of these new habits are going away," said Ramirez.