Cheatsheet: Amazon attributes second-quarter sales growth to one-day Prime shipping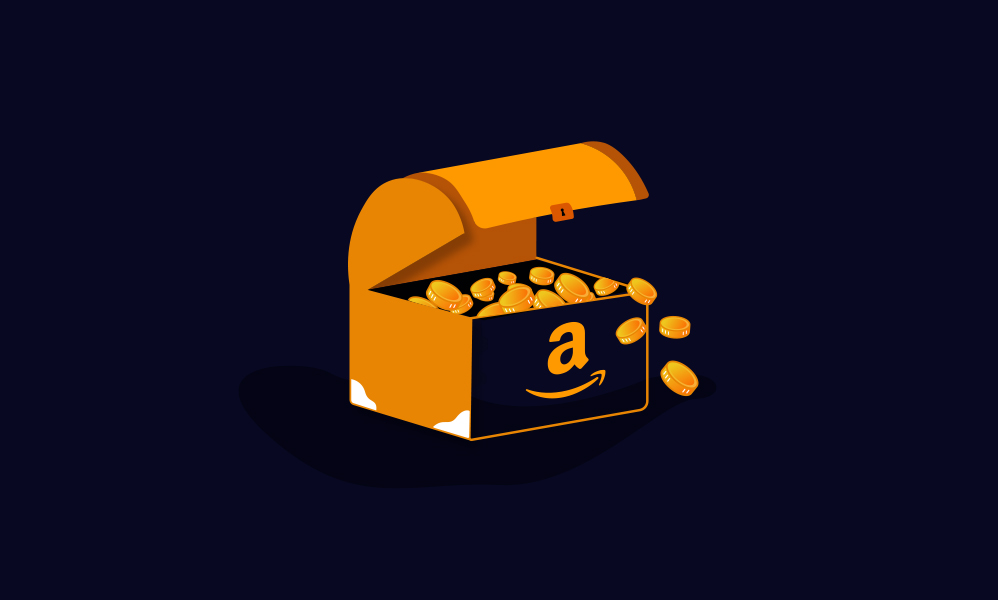 Ivy Liu
Amazon's second-quarter sales for 2019 saw net sales increase 20%, to $63.4 billion, compared to $52.9 billion over the same period last year. Jeff Bezos, in remarks to investors, attributed the sales growth to a positive customer response to Amazon's push to one-day Prime shipping.
In April, Amazon announced during its first-quarter results that it had invested $800 million in rolling out one-day and same-day shipping. Talking with investors last quarter, CFO Brian Olsavsky didn't specify how many items would be eligible for one-day shipping, or which regions would see the benefit first, saying that the company had "turned the dial significantly in April" on one-day delivery, and that it expected to be seeing effects immediately. Now, Amazon claims the model is already paying off, and Bezos said that tens of millions of items are currently available for one-day shipping.
"Customers are responding to Prime's move to one-day delivery — we've received a lot of positive feedback and seen accelerating sales growth," he said in the earnings note to investors. "Free one-day delivery is now available to Prime members on more than ten million items, and we're just getting started."
The scope of Amazon's one-day shipping puts in perspective the rest of the retail industry's fight to keep up with Amazon. Walmart directly challenged Amazon in May when it announced it would be piloting one-day shipping just weeks after Amazon raised the bar. However, Walmart's initiative started off on a much smaller scale: One-day shipping is currently only available to Walmart customers in Phoenix, Los Angeles and Southern California, and just 22,000 items are eligible.
As Amazon's investments in breakneck-speed shipping pay off, here's what else to know from its second-quarter earnings report.
Key numbers:
Free cash flow increased 65% to $36 billion for the past 12 months, compared to $21.8 billion for the 12 months ending in June 2018.
Operating income inched up slightly, at $3.1 billion for the second quarter, up from $3 billion the year prior.
Amazon's ad sales business increased 37% year-over-year, to $3 billion.
On Prime Day, customers spent $2 billion worth of products from independent small and medium-sized businesses. (Amazon didn't share how much customers spent on Prime Day overall.)
Amazon plans to hire 12,000 new employees in Europe to build out international operations in 2019
This year, Amazon will invest $700 million to upskill employees, building out training programs to help 100,000 workers in its corporate offices, tech hubs, fulfillment centers and retail stores learn new competitive skills
Two days of Prime Day paid off
After increasing the length of Prime Day from one day, then to one-and-a-half days, and now to two days this year, Amazon is reaping the benefits. The company said more than 1 million deals were available to Prime members over the course of the event, and that sales surpassed Amazon's performance last year on Black Friday and Cyber Monday combined. It drove sign-ups as well as sales: On July 15, the first day of Prime Day, the company reported the biggest one-day increase in Prime membership in the retailer's history, with July 16 closely following.
Millions of people also streamed Amazon's live Prime Day-related streaming specials, according to the retailer. Live video events are something that John Ghiorso, the CEO of Amazon-specialized agency Orca Pacific said to expect more of from the company.
"Live video is going to become increasingly important to Amazon, which they demonstrated over Prime Day," said Ghiorso. "We'll see more live video around products, promotions and sales. Basically, the most apt comparison is an Amazon version of HSN or QVC."
Sponsored Products are boosting Amazon's ad business
Amazon's ad business is still growing, but slower than it was in previous quarters. Up 37% this quarter over last year, and once again a $3 billion business after dipping to $2.7 billion last quarter, advertising on Amazon has yet to leave a big dent in Facebook's or Google's ad businesses.
According to Merkle's Q2 Digital Marketing Report, Sponsored Product spend grew 12% on Amazon year-over-year, with sales up 102%. That format — which lets sellers promote their product listings in Amazon's algorithm — accounts for 86% of all non-display Amazon ad spend. The Sponsored Brands ad format reigns in top-of-search placement, however: According to Merkle, top-of-search ad placement accounted for 88% of Sponsored Brands spend and 45% of Sponsored Products spend. As Amazon becomes increasingly pay-to-play, and brands are forced to fight other third-party sellers in search results, money that goes behind getting brand pages to the top of the feed is a priority.
Physical retail is stagnant
After increasing physical retail revenues by 1% in the first quarter of the year, the segment again grew just 1% in the second quarter, to $4.33 billion. As Amazon plans to open more and bigger Go stores, and rolls out store delivery from Whole Foods, which is now available in 90 markets, it's still struggling to get its retail business off the ground.
Prime Day results showed that big Amazon e-commerce events have a network effect on retail sales, however, that Amazon could take more advantage of in the future. Prime Day shopping resulted in tens of billions of dollars saved for Whole Foods customers over July 15 and 16.