'There are new rules': How brands are growth-hacking Amazon's marketplace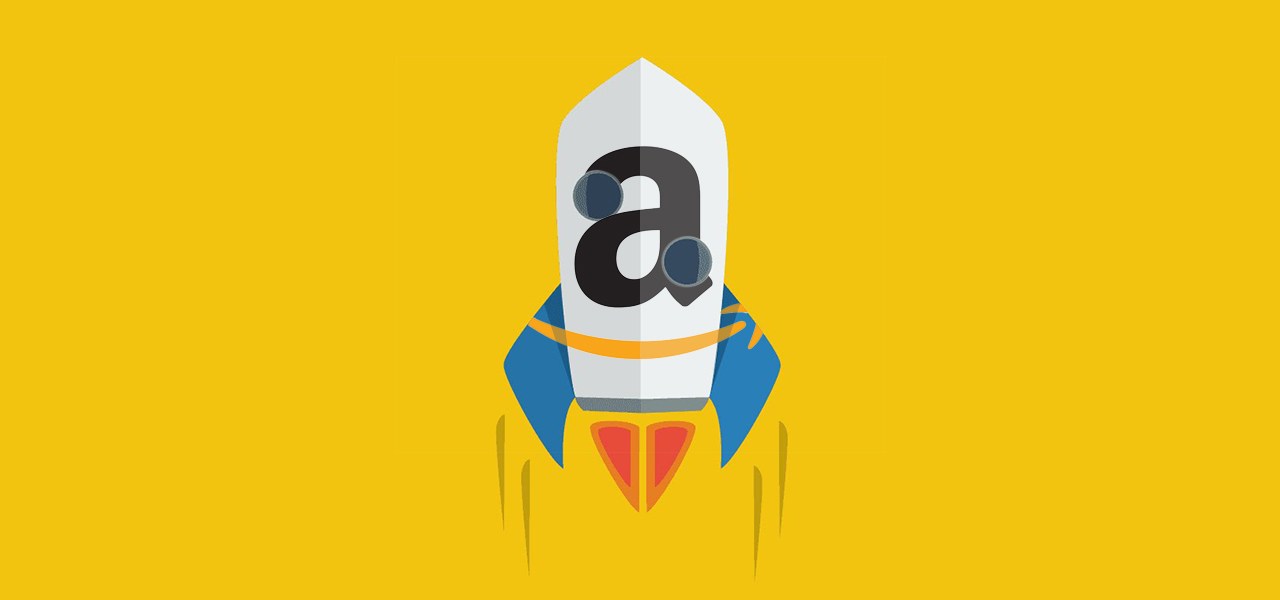 Ivy Liu
By the time Tuft & Needle hired Byron Kerr as its first head of Amazon in April of last year, Kerr had launched a health and wellness brand on Amazon, started his own Amazon-specialized e-commerce agency, ran e-commerce for Timex and led the marketplace strategy team at the agency Stella Rising. The experience granted him what he called an "MBA in Amazon."
Kerr joined the Tuft & Needle team eight months ahead of the brand's first exclusive product launch with Amazon, the more affordable Nod by Tuft & Needle line.
Soon, Tuft & Needle caught the attention of the team at Amazon that is actively looking for high-performing third-party marketplace sellers to collaborate with on exclusive products.
For sellers on Amazon's third-party marketplace, the game has changed. Amazon is shifting resources to fuel its open marketplace, where business largely runs itself at a high volume, making up 58% of sales at $160 billion. Amazon is reserving its wholesale business for top-tier brands and its own private and exclusive brand businesses. At the same time, it's prioritizing brands. To make sure that sellers on Amazon are legitimate, Amazon has rolled out policies to make sure brand owners can identify themselves then stamp out counterfeiters and unauthorized sellers. It's also tweaked its algorithm to favor branded content, advertising spend and external traffic, alongside price and delivery speed. At the same time, the marketplace has gotten so cutthroat that some sellers are resorting to shady tactics, paying out up to $10,000 a month to under-the-radar services that promise to game the system on the sellers' behalf, according to BuzzFeed News.
More established brands have the resources to fund legitimate strategies and win on Amazon. For Tuft & Needle, success on Amazon can be boiled down to a few key tactics Kerr introduced to his team: Be creative in garnering customer reviews. Build a desirable brand off of Amazon at the same time you're building an Amazon business. And use the competition's successes and weaknesses to your advantage, by, for example, tracking the keywords on high-ranking products, then mining their negative reviews to find what Amazon customers are looking for and not getting elsewhere.
"Amazon has changed over the years, and there are new rules. But there are lessons I've learned about the system that have stayed true," said Kerr. "Your goal is that Amazon will understand that you can perform at the scale they want and need. You can if you lean in."
Amazon was not able to provide comment for this story.
As these changes take place, brands that have developed savvy Amazon strategies are identifying a clearer path to success on Amazon, and through partnerships, like Nod by Tuft & Needle, and promotions, Amazon has shown it will reward the sellers who figure out and play by the new rules.
Rule 1: Use the reviews
"Amazon is a puzzle that keeps getting broken up and needs to be put back together," said Dan Brownsher, the CEO and co-founder of the full-service Amazon agency Channel Key. "There's not a silver bullet. But what Amazon looks for is brands that understand what's going on and what the data is telling them, and making and affecting change accordingly."
Brownsher, like Kerr, scaled his own business on Amazon in 2013 before launching his agency. At the time, sellers in the marketplace used to be able to find a hot-selling category on Amazon, source product from Alibaba, resell it on Amazon with decent product content and no advertising budget. As long as the price was competitive, it could turn into a bustling business with little maintenance.
Now, the way in for smart product teams is through the reviews. Like Tuft & Needle, Bark, the parent of BarkBox, used a combination of competitive review tracking and review generation to pick up traction when it first started selling on Amazon in August of last year. After spending a full year learning the ins and outs of Amazon's ecosystem, Bark's data team set up a search algorithm to mine the reviews of other dog products on Amazon to fine-tune its own product lineup. To generate reviews on the products once they're live, Bark tapped into its brand ambassador team to test new products with the suggestion of leaving a review if they liked it.
"We used what we could learn from the category players already doing business on Amazon to reverse-engineer our product development," said Bark CEO Matt Meeker. The Amazon team at Bark looked for high-volume selling products with big margins, and then looked to reviews and ratings to identify opportunities for improvement and differentiation.
Since Amazon doesn't share much specific customer insight with sellers, reviews can be used instead to gather customer data.
Innovation Department has launched four separate brands on Amazon in the CPG and health and wellness category using customer insight found by combing through competitive reviews, combined with search term data provided by a software partner.
"A lot of people are searching for collagen on Amazon," said Alex Song, the CEO of Innovation Department. "Reading reviews, we found that taste is often a concern, the look and feel of the package, portable or not portable. There's a wealth of information, so instead of launching a new business and waiting to get feedback, I look at similar products on Amazon to understand the positives and negatives."
Rule 2: Build a brand — on Amazon
Amazon's algorithm now rewards brands that have the resources to establish shop-within-shops on the marketplace. It's just as important that sellers have A+ premium product content, a brand store where customers can shop full collections, and product video and imagery alongside fair prices and Prime shipping.
This doesn't come free. Amazon essentially is building a pay-to-play business that favors companies with the budgets to build out enriched content and spend on-site advertising. If they do, they'll reap the rewards.
"There is too much competition that you can't just compete on pricing, which will get you involved in a pricing war race to the bottom," said Selina Heckendorf, the vp of e-commerce at the Mars Agency and former category launch specialist at Amazon. "Building your brand is so important now. The idea that you can't have brand loyalty on Amazon is going away."
Amazon strategies, then, initiate off of Amazon. Brands with direct-to-consumer businesses like Tuft & Needle, Bark and the bedding brand Buffy have to split traffic between their own sites and Amazon, because spending time building a direct-to-consumer business then fuels more organic traffic on Amazon. That traffic, combined with an Amazon search ad buy like Sponsored Brand or Sponsored Product, boosts products to the top of results.
"Barriers to entry on Amazon are low," said Brownsher. "Amazon has created this marketplace that lets you start an e-commerce business overnight. But at the end of the day, if you're not creating value for the consumer, you're not going to be successful. If you're not differentiated, if you don't have a brand with a following with organic traffic and customer loyalty, you won't be successful. You'll be eliminated from the value chain."
Rule 3: Don't stay still
Once brands have nailed the fundamentals — Prime fulfillment, advertising spend, product fit, premium content, organic traffic — Amazon likely comes knocking.
It came to Tuft & Needle once the brand started taking over mattress sales on the marketplace. For Prime Day, one brand founder said that his team is in the process of developing an exclusive Amazon product that will be featured in the "Product Launches" spotlight on Amazon's homepage on its busiest business day of the year. Working with Amazon opens doors to free marketing spend and access to Vine, its reviewer program.
Proving out success on Amazon in the form of customer loyalty and brand awareness is only becoming increasingly valuable, as Amazon's seller development team is actively looking for more brands to recruit for the platform, based on search intent. In the third-quarter of 2019, Amazon search data shows that brands like Chubbies, Allbirds, Rothy's and Away consistently come up in searches but are met with dead-ends on the marketplace, which isn't a good customer experience.
"It's giving brands incentives like more data and control in the third-party marketplace in the hopes that they'll get hooked to Amazon's business," said Brownsher. "Amazon's priority right now is to recruit brands that have shown to have incremental businesses."
For brands that have built Amazon teams and figured out their strategies, there's still more room to grow. At Tuft & Needle, Kerr said his priorities are to build out the brand's landing page and to improve it with better design.
"We're always looking for opportunities on Amazon to improve our performance," said Kerr. "The ecosystem changes fast. The big brands want to maintain share and new players want to steal it, so you have to always be careful. No matter your success on Amazon, you're always on defense."
—
Sign up for the Modern Retail Briefing to get retail news, analysis and insight delivered to your inbox every morning.