Big retailers like Walmart are tiptoeing into alcohol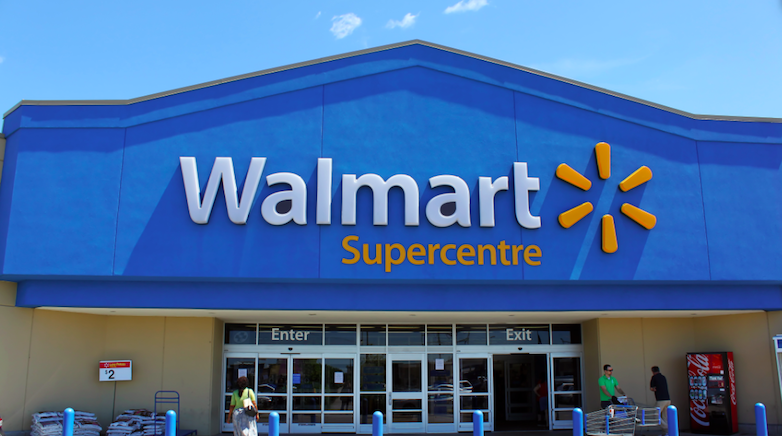 As Walmart continues to try to expand its domain, alcohol is increasingly part of the equation.
At the Goldman Sachs Retailing Conference last week, Walmart's chief merchandising officer Steve Bratspies made that clear. "I think one of the big ones that we're leaning into is adult beverage," he said. "So alcohol is something that I think we're under-shared in, under-spaced in and we've got plans to address that as we go forward."
Big stores like Walmart and Target are increasingly looking for new ways to stay competitive. Historically, alcohol has not been a big part of their internal branding strategies, but over the last few years more and more large grocers have begun experimenting. And Walmart's continued push into the space indicates that over $250 billion alcoholic beverage industry may be in the midst of a big shift. While the company hasn't provided a formal roadmap to how it approaches the adult beverage space, looking toward some trends and competitors may provide some clues.
Reached for comment, a Walmart spokesperson said: "Walmart is always evaluating our assortment to ensure we are offering the items our customers are looking for, including in the adult beverage space."
Walmart's spoken commitment to scaling its alcohol program isn't totally new; slowly but surely the company has been dipping its toes in the alcohol space. Last year, it introduced a private wine label called Winemakers Selection, which retailed for about $11 a bottle. The alcohol line was rolled out to around 1,100 stores in the US. Since then, Walmart has said it plans to expand that line specifically, as well as continue to seeking out other alcoholic products it can tackle.
Alcohol has been a slow area for traditional retailers to innovate. But one big trend many retailers have tackled is private labeling. Early movers were Trader Joe's, with its infamous Charles Shaw (two-buck Chuck) lines, as well as Whole Foods and Costco. Recently others, like Walmart and Target, begun to really double down. Like Walmart, Target has launched its own private label line, retailing for as little as $5 a bottle. Krogers too has its own line of exclusive wines.
The other end of the alcohol innovation coin is delivery. According to Brian Lee, senior principal researcher at Gartner L2, the largest US potential for growth "is in the online alcohol delivery space." Amazon has made slow inroads in this — as well as bulked up on DC lobbying talent for alcohol laws — but has yet to introduce any robust new programming aimed at transforming online booze sales. Kroger, however, is one of the few national grocers who has pushed heavily into the alcohol delivery space.
According to Zac Brandenberg, the founder and CEO of Drinks, an e-commerce wine platform used by Kroger, Thrive Market and Boxed, traditional retailers have been slow to innovate in the alcohol space. The big problem — especially for those looking to sell their products online — is compliance. "There is really no one solution fits all for compliance issues in the wine space," said Brandenberg.
These legal hurdles are precisely what is keeping most big retailers from innovating in the adult beverage space — at least when it comes to online. Because of the way the three-tiered distribution system works, alcohol brands are not allowed to interact directly with retailers — and instead have to be sold via third-party distributors. As a result, new alcohol delivery platforms like Drizly — which by design don't hold inventory, thus are able to forge partnerships with brands — have seen big growth, said Lee. "That's the advantage these platforms have over retailers."
That being said, as more of these big box companies begin to push forward into the alcohol space, they may have a leg up on Amazon. While they are still bound to the three-tiered model, their in-store inventory makes it easier for them to capitalize on e-commerce. "The traditional retailers we believe have an advantage over Amazon," said Brandenberg. "They can leverage their physical stores — that's a massive advantage." Indeed, that's precisely what Kroger has been doing.
For now, Walmart's adult beverage plans will likely focus on expanded private label offerings. But as competition from both Amazon and other grocers increase competition, big moves are likely on the horizon. "Historically," said Brandenberg, "retailers have moved reactively when it comes to internet and new technology. Hopefully that will change."