Big-box retailers promote new buy now pay later options ahead of the holidays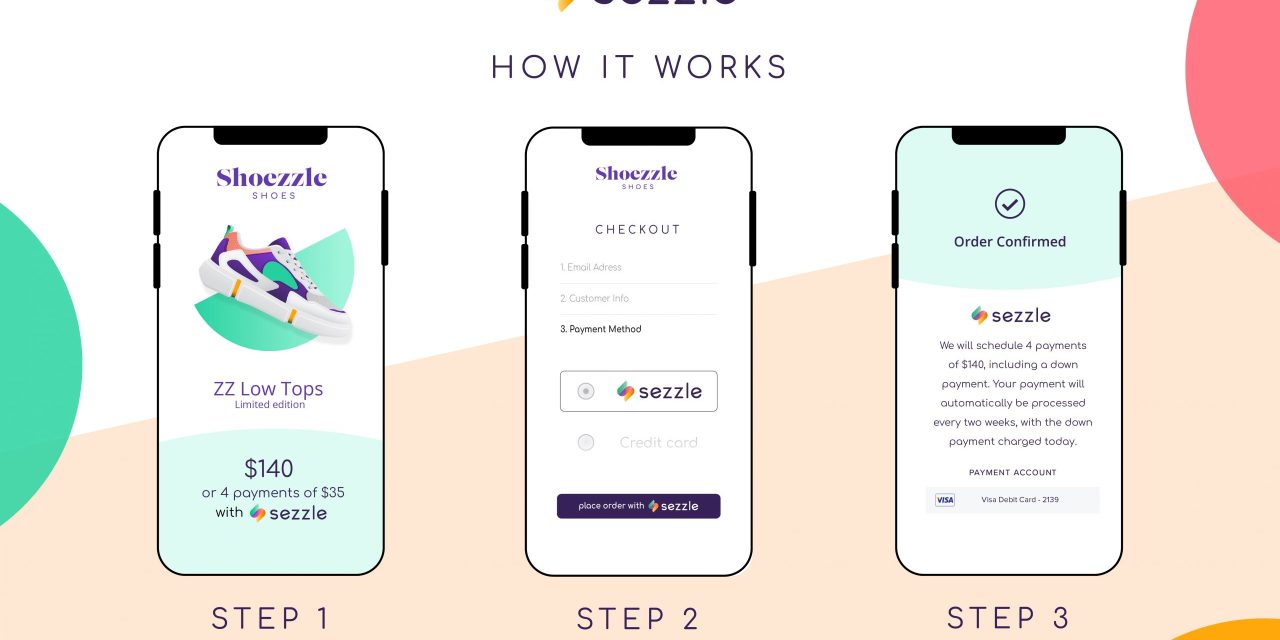 Sezzle
Big-box retailers are starting to make buy now, pay later a bigger part of their holiday strategy.
As Black Friday inches closer, retailers like Target, Amazon and Walmart all have announced new buy now pay later partnerships in the coming weeks, highlighting how these products can be used to fund holiday purchases. Late last week Target announced that it was adding Affirm as a BNPL partner — in addition to an existing partnership with Sezzle — "right in time for the holiday season." The news follows Walmart's announcement last month that it would be ending its layaway service — instead expanding its BNPL partnership with Affirm — and Amazon's announcement of a BNPL partnership with Affirm in August.
As retailers attempt to get consumers shopping early this season, analysts interviewed by Modern Retail think BNPL might help to speed up holiday purchases and draw in younger holiday shoppers — while BNPL providers on betting
"Buying now and paying over time is mainstream and it's here to stay and grow," said Greg Fisher, Chief Marketing Officer at Affirm over email.
Retailers shift to BNPL
In its announcement, Target pitched Sezzle as a solution for smaller purchases like "festive party supplies or matching holiday PJs for the family," while pitching Affirm as a financing option for more expensive purchases — those over $100. Sezzle generally offers interest-free payments for payments paid on time. Affirm has no late fees, but offers APR typically ranging from 0% to 30%, depending on the product category.
While Walmart drew online ire for doing away with its layaway program just before the holidays, the retailer pushed consumers to its extended and expanded partnership with Affirm across a variety of product categories.
Last year, many direct-to-consumer startups incorporated BNPL services into their holiday marketing to push consumers to higher-priced items and bundles. Candle brand Boy Smells co-founder, Matthew Herman, told Modern Retail that using Affirm helped increase conversion and order size. Cookware brand Caraway's founder, Jordan Nathan, said the platform helped to lower acquisition costs of new customers worried about high price tags.
In recent months, BNPL startups continued to raise a significant amount of VC funding and acquisition interest. Klarna secured additional equity funding of $639 million in June, Square announced plans to acquire Afterpay for $29 billion in August and Wisetack raised $45 million in Series A funding just last month. In turn, these retailers are aggressively pitching retailers to add more BNPL solutions to their sites, in order to meet their high valuations.
The main way that BNPL providers pitch retailers to use their solutions is by trying to convince them that they will increase average order value or conversion. RBC Capital Markets said the BNPL model increases conversion by 20% to 30%, and boosts total size of sales by 30% to 50%. According to Afterpay, basket size of 2020 BNPL consumers increased nearly 30% year on year and Cyber Monday Afterpay users added an average of five items to cart.
"There will always be a cohort of consumers who do not have or want to use a credit card," said Chris Ventry, a consumer and retail practice vp at SSA & Company. "The potential for an extended interest-free payment schedule through BNPL is enticing — ultimately enticing enough to drive conversion, which is the primary goal of all digital commerce sites."
As a result, the holidays are also an increasingly important time for BNPL providers to grow their sales as well.
Last year, during the fourth quarter or the holiday sales period, Klarna and Affirm grew their gross merchandise volume (GMV) 46% and 55%, respectively, year-on-year. Over 2021, this growth has only continued; Klarna, for example, saw 300% GMV growth in the first half of the year, year-over-year, as people continue to shop more online.
"BNPL has seen a rapid increase in adoption during Covid-19, so this is only expected to increase over the holiday season," Sezzle president and cofounder, Paul Paradis said to Modern Retail over email.
Who is using BNPL over the holidays
As BNPL models have done throughout the year, analysts predict the model will continue to drive Gen Z and Millenial holiday shopping. Indeed, eMarketer estimates that 75% of BNPL users are Gen Z or millennials in 2021, with Gen Z use of the service outpacing millennial use.
"Millennials are reluctant to use credit cards and often do not even carry cash, using debit cards or digital wallets to make payments," said John Harmon, a senior analyst at Coresight Research. "I think there is a bit of reluctance to get trapped by the [traditional] credit card industry, though BNPL is just credit of a different kind, with the credit risk passed on to others."
Hemal Nagarsheth, an associate partner in the financial services practice of Kearney said over email that while consumer demand for BNPL options may be on the rise, not all BNPL providers will necessarily make it long term.
"There will be more storming before norming as more companies and providers offer and enable BNPL, said Nagarsheth. "New concepts and ideas are market-tested before winners will emerge [and] not all that is offered today may win in the long term."