As Walmart Marketplace grows, it still faces hurdles to compete with Amazon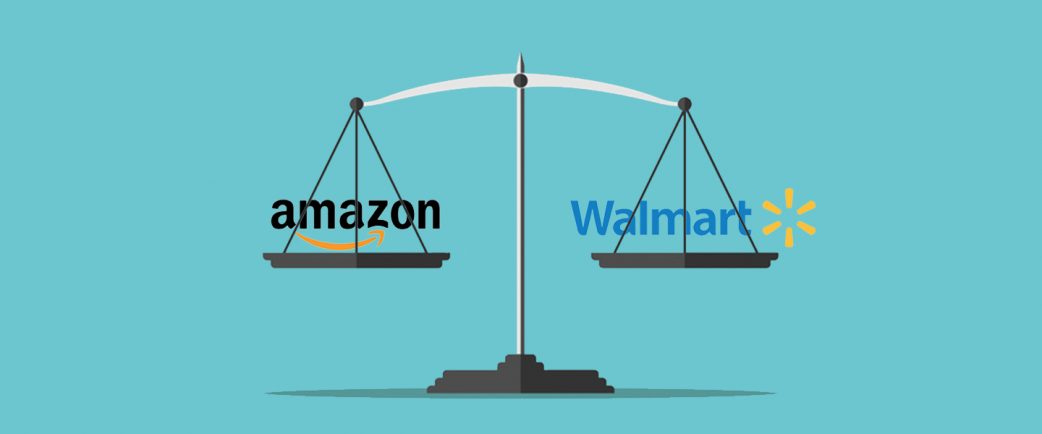 As Walmart's third-party marketplace balloons, some of its short-term growing pains are coming into focus.
2020 was the year that catapulted the Walmart Marketplace — the third-party seller platform on Walmart.com — to prominence. While Walmart saw overall e-commerce sales jump 79% in Q3, the Walmart Marketplace has grown at an even more rapid clip. According to Marketplace Pulse, Walmart finished off 2020 with close to 70,000 marketplace sellers, more than doubling its total from 2019.
Buoying that growth was a partnership with Shopify announced in June, which not only made it easier for Shopify customers to sell with Walmart but also allowed sellers to control their Walmart product pages from within their Shopify dashboards. Some heavyweights, including the fashion reseller thredUP, started using the Walmart Marketplace last year, and so have a number of veteran Amazon vendors. Boosted Commerce — a seller acquisition company with over $87 million in funding — told Modern Retail it sells several of its products on Walmart.com.
Walmart is positioning its third-party marketplace as a central piece of its e-commerce growth, and to draw new sellers, it is rapidly expanding both its fulfillment services arm and its onboarding process. But Walmart remains far off from rivaling the Amazon Marketplace, which boasts orders of magnitude more sellers than Walmart: 2.4 million active sellers compared to Walmart's 70,000. And while Walmart is growing fast, it's struggling to gain traction with its relatively clunky seller system — called Seller Center, not to be confused with Amazon's Seller Central — that has proven to be especially difficult for smaller and inexperienced sellers to navigate. Meanwhile, those familiar with the program say there are a lot of issues that still need to be worked out. "As a seller, you really should be more established, more experienced, have a team to handle Walmart, because it's not as intuitive as Amazon," said Pauline Shiu, marketing director at Zentail, which manages listings for third-party sellers.
The application process to even sell on the Walmart Marketplace, for instance, illustrates this phenomenon well. Many vendors have complained about waiting weeks or months to hear back from Walmart after applying to sell on the platform, said Shiu. "To apply to sell on Amazon, it's very straightforward," she said. "The application process for Walmart is significantly more intense."
To Walmart's credit, some of the slowness can be attributed to the time it takes to vet sellers and products: applicants have to input a large number of metrics and then wait for a team of Walmart employees to go through and vet each product individually, a much less automated process than Amazon's. But those steps are not always transparent. Shiu uses the example of a verification phone call. Walmart has been calling up all of its applicants to verify their identities — something Amazon only began trialing last year. But sellers didn't necessarily know to expect a phone call, and "even if your application was perfect but you didn't pick up the phone, you were pushed to the side and the bottom of the list," she said.
It's just one of many small issues the marketplace faces as it tries to grow. Shiu, however, noted that Walmart has already begun cutting down on some of the application steps. "I think Walmart knows this is impeding the time to market on their platform, and they are being seen as difficult to sell on from the start."
Building a future for Walmart Marketplace
The third-party marketplace has been around since 2009, but Walmart really kicked off its marketplace expansion in February 2020 when it introduced Walmart Fulfillment Services (WFS) — a warehousing and shipping system it positioned as a direct competitor to Fulfillment by Amazon (FBA). The system claims some of the same benefits for sellers that Amazon's offers: Walmart will do the heavy lifting when it comes to warehousing and shipping products. Plus, WFS products receive Walmart's fast-shipping guarantee tags (namely its TwoDay label), and they appear to be much more likely to capture the buy box — a phenomenon that also plays out on Amazon.
The difference, though, is that Walmart Fulfillment Services represents a fraction of what Fulfillment by Amazon does. Only 430 sellers are using Walmart's system, according to Marketplace Pulse — a minuscule amount compared to the 94 percent of Amazon sellers who opt for Amazon FBA at least some of the time. (Walmart is also facing pressure from other budding fulfillment services, like the Shopify Fulfillment Network.)
The relative smallness of WFS is likely to change in the coming months and years, especially as Walmart invests more heavily in its third-party sellers. "They definitely see the opportunity, and they understand the need," Shiu said. "There are significant resources dedicated to the marketplace team."
The pros and cons of Walmart
For sellers, Walmart Marketplace offers some notable trade-offs with the Amazon Marketplace. On one hand, a big benefit of Walmart is that it has comparatively low seller fees. Every selling platform takes a commission out of orders, often called a "referral fee." While Amazon requires its sellers to pay a monthly flee, a closing fee and sometimes an assortment of other fees depending on the product or the shipping method on top of its usual referral fees, Walmart charges sellers only for the referral fees, which range between 6% and 20% depending on the product.
On the other hand, Walmart offers much less pricing flexibility than Amazon does. It expects sellers to hew to its hyper-discount Every Day Low Prices standard. If a product listed on Walmart.com sells at a cheaper price anywhere else, even on a seller's own website, Walmart will remove the product — a more aggressive stance than even Amazon takes.
Another impediment to Walmart's rollout is its relative lack of brand protections. While Amazon has responded to criticism about the number of counterfeits it hosts by implementing a Brand Registry program, which makes it easy for brands to take down counterfeits, Walmart hasn't yet introduced similar protections. "It is the wild west," said Justin Maner, a former Amazon employee who is now launching a Walmart Marketplace analytics tracker called Data Spark. Compared to Amazon, "Walmart is not as good at the controls, the monitoring, the defect reduction mechanisms," he said.
And Walmart has not resolved some of the issues plaguing Amazon. Amazon sellers, for instance, have long complained that the company has a hard-to-access seller support team; if their accounts are suspended, it's often incredibly difficult to figure out why. Walmart might have a unique opportunity to offer a better, revamped system — but for now, Shiu said the Walmart seller system is "worse" than Amazon's.
Yet ultimately, said Shiu, what Walmart is missing is real differentiation. In the abstract, despite some important lower-level differences, the Walmart Marketplace functions a lot like the Amazon Marketplace for both sellers and consumers. "Everyone is trying to copy Amazon, but there hasn't been a lot of differentiation and setting marketplaces apart yet," said Shiu. "That's really something we're waiting for."