As they scale, DTC companies are finding that returns are turning into a sticking point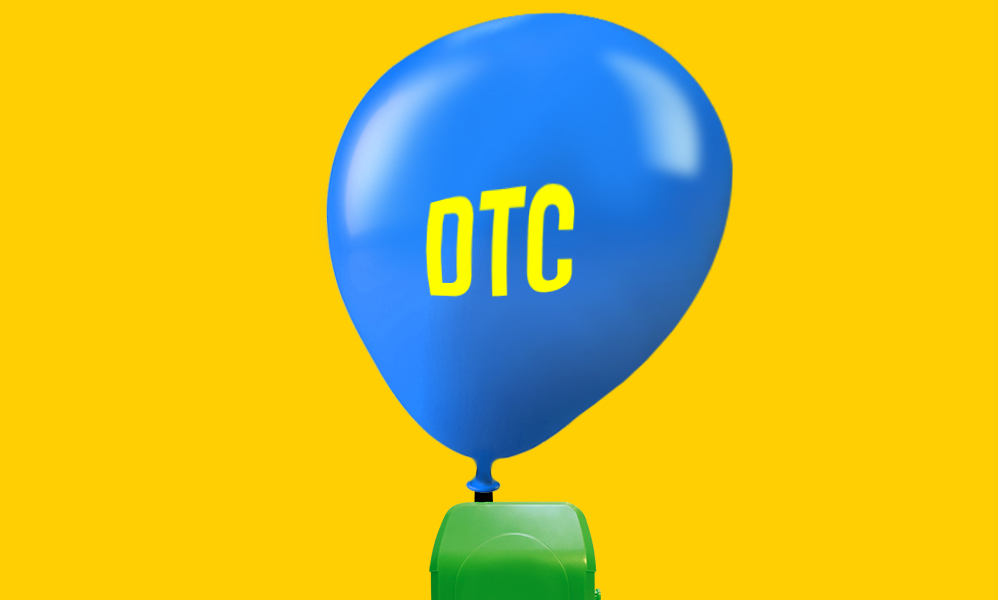 DTC companies are facing increasing strain from returns.
Returns have long been an important facet of retailers' strategies, but for smaller digitally-native companies they've become both a selling point and bigger headache. Many brands offer free returns no questions asked, others have long trial periods. And while big retailers have large warehouses to make for easier logistics, smaller businesses often rely on third party facilities, which makes storing and tracking returned items even more burdensome. Meanwhile, once-tiny DTC brands are seeing explosive growth, which magnifies the returns conundrum even more. While these growing retail brands pride themselves on their data savvy, the increasing cost of returns is often a large — and unaccounted for — oversight.
Despite returns' ubiquity, the actual impact they have on businesses is often difficult to quantify. One report from Happy Returns estimated that the value of returned items would bit $550 billion by 2020. In its IPO prospectus, the online retailer Revolve reported that in 2017 it had $385 million in returns for just $400 million in net sales. All this to say that for any company selling goods — especially online — returns represent a big and invisible chunk of the bottom line.
While bigger retailers are often forced to keep better track of this end of the business, this issue is even more pressing for smaller cash-strapped ones. "Retailers are flying blind," said Peter Sobotta, founder and CEO of the Shopify-focused returns management platform ReturnLogic. "They have no idea what the cost is."
For smaller direct-to-consumer brands, this is because there are so many hidden elements alongside the returns process. They involve not only shipping, but physical manpower to handle the logistics, as well as added costs to deal with the influx of merchandise. Then, retailers are faced with the decision about what to do with the product in the end. Some retailers in the apparel and tech gadget space will be able to resell the products in some capacity, others will have to either donate or store it. Some just throw it away. Amazon recently informed sellers that it was automatically enrolling them in a program that would donate excess or returned items.
Casper, for example, offers a 100-day return policy for its mattresses. Those that are returned, according to the company's website, will be cleaned and either be donated to a charity or "upcycled" to be used for promotional events. Data from Second Measure estimated that 10% of Casper mattresses were returned in 2018.
All this, explained Sobotta, points to a big gap in DTC strategy. Returns data, he said, provides insight into both customer lifetime value and churn. "It impacts your customer acquisition cost," he said, "most retailers don't think of them in that manner." Policies like 30- or 90-day guarantees impact both returns volume and customer satisfaction. Brands could crunch the numbers to see which programs work best for them, as well as suss out better workflows to streamline the overall process. When left unattended, Sobotta went on, all of the extraneous elements associated with the returns process could erode as much as 25% of a company's profits.
One of the other invisible issues hampering retailers is tracking. Many businesses have difficulty keeping track of individual pieces of inventory — which extends to the return process. As a result, there's little transparency into the entire supply chain. According to Scott Fletcher, president of CEO of the tracking technology company LocatorX, online businesses big and small have very little ability to properly keep track of supply flow. Retailers, he said, often lose control of their items after their returned. "The impact on a brand is enormous," he said.
For those specifically in the DTC, it's often just an expertise lapse. "Shopify has a lot of retailers that are successful very rapidly," said Sobotta. These fledgling brands see explosive growth — begin doing sales in excess of $1 million — and "rarely were those founders ever in the e-commerce or logistic business."
When you're a small company, this issue seems minor. But as these brands grow, the volume of returns will continually hurt the bottom line — as well hinder future performance. As more direct-to-consumer companies scale quick and go public, we'll likely get a better view into just how gnarly a problem this is.
According to Sobotta, who works specifically with smaller merchants growing on the Shopify platform, it's imperative to begin thinking about returns at an early stage. What most founders fail to realize is the reflection they provide. "They're a barometer of the health of your company," he said.