As the concept of a summer job changes, businesses seek to woo Gen Z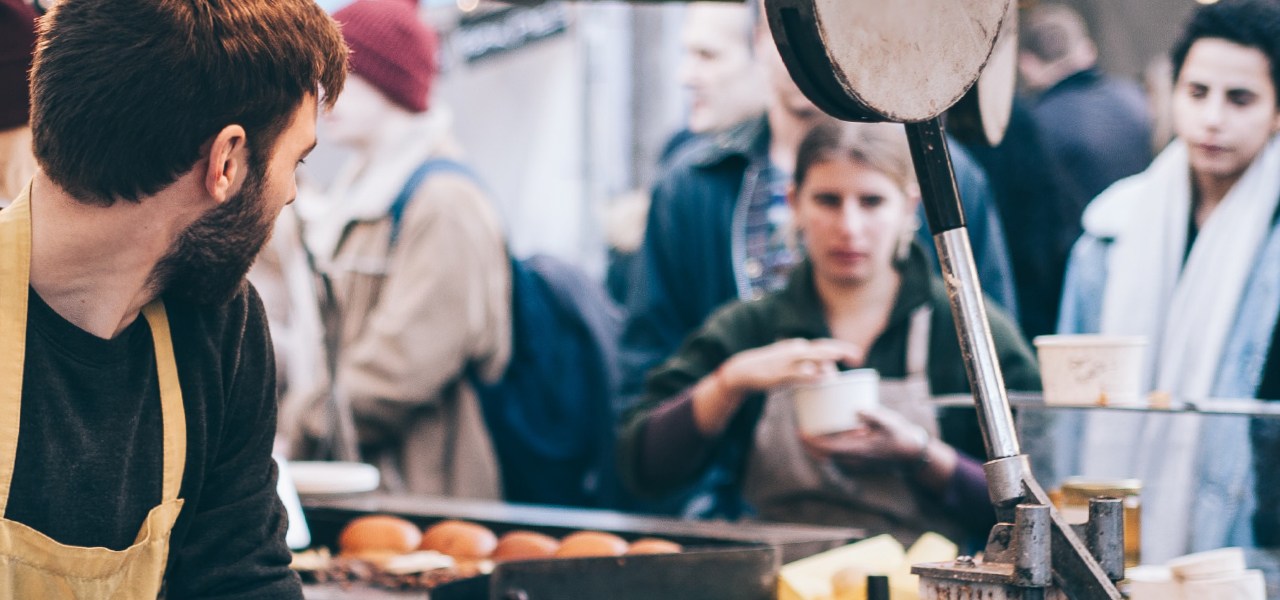 When Charlotte, a 16-year-old high school student, wanted to make money, she didn't get a job at the mall or wait tables at a local restaurant. Instead, she created an Instagram account to sell clothes she bought at Goodwill for a profit. 
According to the U.S. Bureau of Labor Statistics, just 34.6% of teens had a summer job in 2018, compared to 56.5% in 1948. One of the biggest reasons why fewer teens are working is that many of them are taking courses instead over the summer to help them prep for college. In 2016, 42% of teens were enrolled in summer school. 
But there's more ways than ever for teens to make money. Some teenagers are foregoing the typical 20 hours per week part-time job in favor of starting their own side hustles, like promoting sponsored content on their Instagram pages or selling secondhand clothes. As a result, businesses that rely on a lot of young employees are having to offer more perks in order to convince teenagers to work for them. Here's how they are trying to win over Generation Z. 
Retailers
Although some brands that used to be teen staples like The Limited and Aeropostale have struggled, other companies like American Eagle Outfitters, Inc. are still big employers of high school and college students. 75% of AEO Inc.'s full-time and part-time store workers — which includes employees at both American Eagle and Aerie — are Gen Z. 
"We are in the unique position of having our customers and our associates be in the same demographic," said Stacy Siegal, executive vice president, general counsel at AEO Inc. 
AEO Inc. has made a few small changes over the past year in order to make its store jobs more attractive to teens. The company renamed the role of store associate to "brand ambassador," because "we really want to cultivate [the sense] that they are part of our team," according to Siegal. 
Last year, the company rolled out an app called Real Rewards to get more data on what perks brand ambassadors want. Ambassadors get rewarded within the app by their store manager or other employees for meeting their sales goals, or getting a good review from a customer. Once ambassadors accrue enough points (goals change depending on the store and season), they can reward their points in exchange for a number of perks, like a Starbucks gift card, or the ability to reserve a certain shift for the next week. 
"It's not a one-size-fits all, and that's been really successful for us," Siegal said. 
Restaurants
Food service is the only industry that has reported employing more teens during the summer than it did two decades ago. In July 2018, 2.1 million teens worked in the food services and accommodation sector — which includes hotels and restaurants — compared to 1.9 million in July 2000. 
The fast food industry in particular, which relies heavily on teenage workers, has been forced to rethink how they recruit young people, as they try to find perks that will attract more workers beyond raising wages. 
One benefit that a number of chains have settled on is tuition reimbursement. A startup called Guild Education partners with companies including Chipotle and Taco Bell to cover the cost of classes its employees wish to take within Guild Education's network of non-profit colleges and universities.
"Taco Bell is often that all-important first job for young people," Ferril Onyett, Taco Bell's senior director of global training said in an email. "We never want our team members, especially those who are juggling a full course-load and restaurant shifts, to have to choose between work and school." 
Other perks that Taco Bell has added over the year to recruit more workers include giving all workers one free shift per meal, and throwing "hiring parties" last year, which featured free food, photo booths and the ability for applicants to interview on the spot for jobs.
Resale platforms
ThredUp projected that 39% of Gen Z shoppers would buy secondhand clothing, apparel or footwear in 2019, so it's no surprise then that many teenagers are also turning to resale platforms like ThredUp, as well as Poshmark and Depop to make money.

"When we think about Gen Z, they care about being unique," said Marie Petrovicka, vp of International for Depop. "They don't want to be [told] by big brands what to wear, or how to wear it, they want to curate their own profile." Petrovicka said that about 90% of Depop's active users are 26 or under. 
Other teenagers are forgoing Poshmark and Depop in favor of selling clothes directly on Instagram. Charlotte, who runs an account called happyy.thrifts on Instagram, said she initially started selling clothes on Poshmark, but stopped that in May. 
"I just know Instagram a lot better," Charlotte, said. "Being a teen girl, most people in my school have it." 
Charlotte said she initially got into thrifting with her father, and by going to Goodwill on the weekends with friends. She posts pictures on her Instagram account of clothes available for purchase along with a starting price, and then allows followers 48 hours to place a "bid" on each item. 
The person with the highest bid at the end of the 48 hours then pays that price for the item, which Charlotte ships directly to them after receiving payment through Venmo or PayPal. 
Charlotte makes about $300 to $400 a month through her account, and for now, it's her only job.
"I hope I can run [my account] at least until college," Charlotte said. "It is not a job where you get paid right away, you have to put in your own money, but it's worth it."