As social distancing increases, food pick-up and grocery trends see an acceleration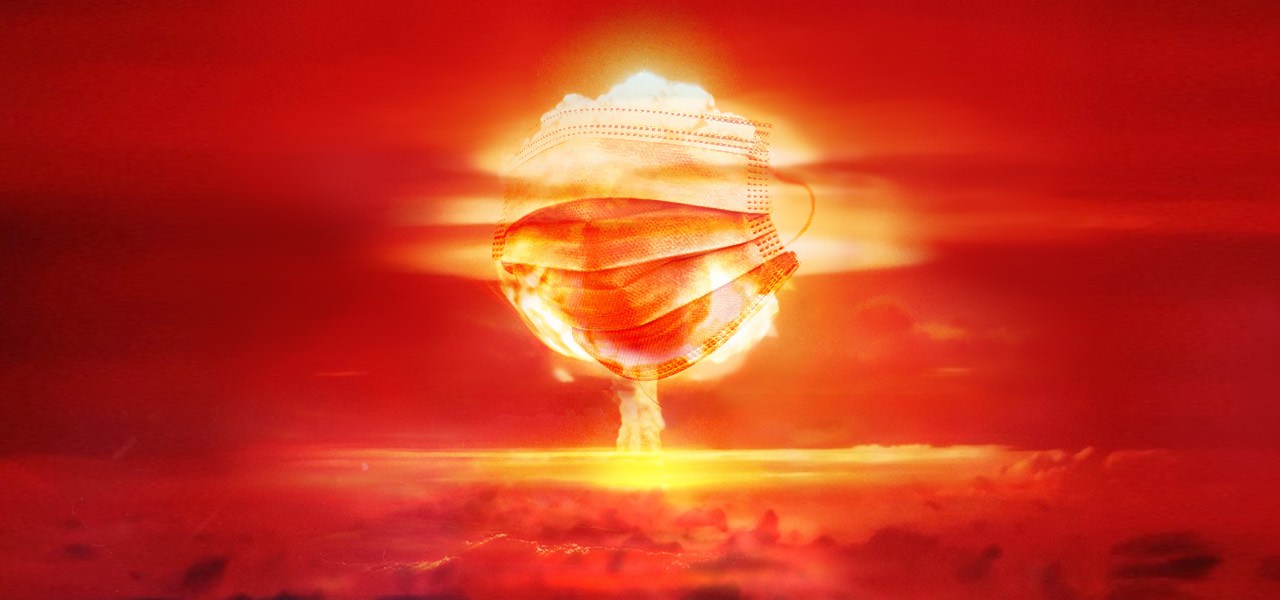 As more people stay home due to fears of the coronavirus's spread, the demand for pickup and delivery is accelerating. These were trends that were already on the rise: According to numbers published last June from eMarketer, U.S. digital groceries hit $23.9 billion in sales in 2018 and were forecast to hit $59.5 billion in 2023.
But now, the question is if these speed up these trends, making this the new normal.
Over the last week, brands — especially those in grocery and food service — have begun explaining to customers how they plan to operate given the evolving climate. They are all ensuring customers that they can offer services that complement social distancing, especially emphasizing pick-up and delivery options. To many, this seems like the beginning of a new normal. That is, more people will increasingly use and expect these kinds of digital services. Whether this move will facilitate long-term consumer habit shifts, however, remains to be seen.
"While we are currently maintaining regular operations, our restaurants are fully prepared to swiftly adapt in order to continue serving real, delicious food," wrote Sweetgreen in an email to customers. "This means the Sweetgreen experience may shift to better suit the needs of the community, including enabling pickup-only ordering scenarios and exclusively servicing orders via delivery through our Sweetgreen app."
Ditto Starbucks. In a letter to customers, CEO Kevin Johnson wrote the coffee chain is considering adapting how stores work. This might include "limiting seating to improve social distancing, [enabling] mobile order-only scenarios for pickup via the Starbucks app or delivery via Uber Eats," or even having only the drive-thru part of the store open.
Delivery service apps too are seeing a huge surge. Instacart, for example, saw sales growth increase by over 10x for the month of March, compared to company's usual week-over-week increase it saw during the months of January and February. For California, Washington state, Oregon and New York, the surge was 20x. The company has also unveiled new services tied with the coronavirus, such as a service that lets delivery people leave items at a customer's door.
"We're continuing to see a surge in demand across the Instacart platform as consumers increasingly turn to our service to get the fresh groceries and household essentials they need," an Instacart spokesperson said in a statement, adding that customers are seeking out "new health and household products," as well as ordering bigger baskets and seeking out new ways to receive their deliveries.
The effect, for now, is twofold: more people are looking for items to be either delivered or available for pickup, and establishments are realizing they need to have the infrastructure in place in order to facilitate it.
The short-term effects
According to eMarketer principal analyst Andrew Lipsman, this surge may only be in the short term. More people may be wanting their food delivered now, but it's unclear how long this demand will last. "I don't know if it's going to change behavior over the long-term," Lipsman said, at least in terms of restaurant delivery and pickup. Mobile ordering and pickup hasn't exploded in the United States, minus a few densely packed urban areas like New York and individual chains like Starbucks. "It hasn't really been a thing," he said. More restaurants turning to pickup and mobile delivery services, he said, indicates "the start of maybe a longterm trend, [but] it's not something that changes overnight."
The real acceleration, he said, may be in the grocery space. Delivery, as well as click and collect, have been growing steadily in the grocery space but still represent a small percentage of the overall pie. Grocery delivery, he said, "is a market that was already hitting an inflection point." Now, there are a lot of people who have like tried it at least once along with other people more keen on trying it out given the circumstances. "There's where habit formation kicks in," said Lipsman, "that can be a real accelerant on what's happening." Currently, online grocery sales only represent about 3% of total food and beverage sales in U.S., but some forecasts expect it see an over 17% change each year.
Looking abroad for sustained impacts
For the United States, we're still in the very early days of this pandemic. Markets like China, however, may provide a look into how consumer demand is shifting in regards to pickup and delivery. According to Asa Mazor-Freedman, an associate specialist at the APAC division of Gartner for Marketers, China saw a significant increase in grocery delivery over the last few months. Restaurants too have been trying to ride the wave they have been "a little less successful" — likely due to a number of major restaurant location closures in the country.
While the appetite for these services may be increasing, there are other elements to keep in mind too. For one, the world economy seems to be in the midst of an overall downturn. Thus, both consumer spending and confidence are likely to see a decline. In China, said Mazor-Freedman, "e-commerce has not been immune to the overall economic downturn." Which is to say that consumers seemed hesitant to spend money as a whole, even though services were created to make things more accessible during the public health crisis.
Lipsman sees the effects slowly emerging, but also thinks it's important to understand all the extraneous effects. Restaurants and grocers are responding to the crisis, but that doesn't mean brand new habits and more spending is going to occur.
"You have to take a nuanced approach to a lot of these things," he said. "A lot of the analysts assume these things are like a light switch." But, he went on, "there are often counter-acting effects — and we need to calibrate [them]."