As Shopify grows, app developers are forced to adapt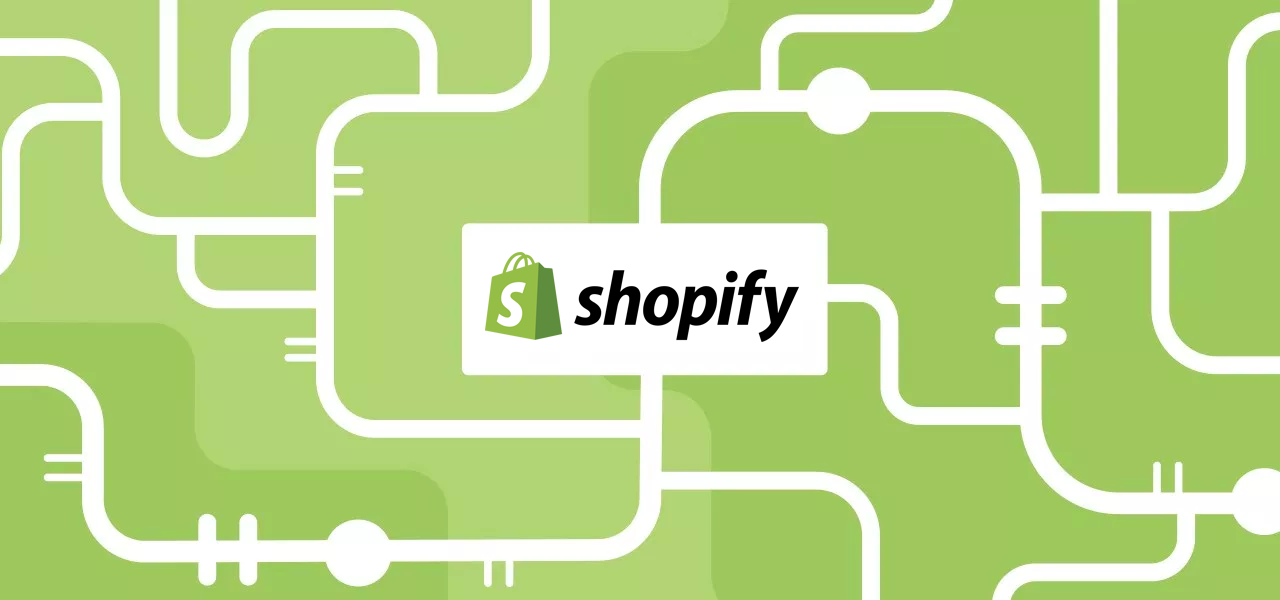 Shopify is now a $40 billion company bringing in north of $1 billion in revenue. This scale has forced its app partners to evolve as well.
The e-commerce platform has been around for 15 years, but this past year has been Shopify's year of determined scale. Last September, it relaunched its App Store to make it easier for users to navigate the growing ecosystem. It also announced new software integrations aimed squarely at growing DTC brands. And most recently, the company announced its new fulfillment network. Put together, Shopify is plainly trying to build both a platform and a suite of solutions to help online commerce businesses of any stage grow.
Yet in its quest to be an all-in-one e-commerce platform, the businesses that helped Shopify grow could be left in a lurch. The first hint of a possible developer-platform rift came when Mailchimp abruptly announced it would no longer offer a Shopify integration. The disagreement was over user data; Shopify claimed Mailchimp's customer data collection practices didn't conform to the platform's standards. Mailchimp rebutted this, saying that Shopify's new terms for app makers negatively hurt its business.
The specific issue at hand, according to Shopify, was about Mailchimp allegedly refusing to "synchronize customer information captured on merchants' online stores and email opt-out preferences." But the overall theme of the disagreement — and ultimate divorce — was that app makers were once given freedom to grow their businesses on the Shopify platform, and now the company is beginning to crack down. In its updated app developers' terms from earlier this year, it allegedly demanded more control over user data than ever before. To some, it seemed like an example of a land grab; Shopify felt it had the market power tighten its grasp over the ecosystem. Giving apps less freedom to control their user data appeared to be a strategic bellwether.
Grand ambitions, subtle changes
This past June, Shopify announced at its Unite developers conference that it was partnering with third-party logistics centers to offer its own fulfillment network. At the same event, the company unveiled a flurry of new products and integrations built in-house that were services third-party companies already offered in the App Store. For example, Shopify announced a new checkout extension that allowed for subscription payments to be built-in. Before, developers had built out bespoke apps that let e-commerce companies charge for subscriptions. Earlier this week, Shopify also announced a new customer service chat app, which is another feature others had built before.
These new Shopify-built integrations are essentially competing — if not killing — revenue streams for these third-party app makers. It's tough enough to be an individual app in a sea of over 3,000 ancillary offerings — it's even more difficult to see the platform itself enter into your space. That Shopify is throwing its hat into the ring for some of these services could lead to some unfair advantages. The platform certainly has more data about its customers than any individual third party. Not only that, but it provides the very App Store, which was revamped last year to make it easier surface trending apps.
It's clear that Shopify's tentacles are expanding in its attempt to provide as many solutions as it can for its clients. Modern Retail reached out to over a half dozen app companies and developers about the growing ecosystem and Shopify's recent moves. Many declined to comment on the record, for fear of sullying their relationship with platform. But they all told a similar story; Shopify has been a great place to grow a business, thanks to its open API, flexibility and tight-knit developer community. Recently, it's become clear that the platform wants to expand to more aspects of the e-commerce ecosystem. This is a natural ambition for a rapidly scaling company. But its subsequent moves to expand have left some app makers fearing that the platform itself has become a competitor.
Shopify doesn't quite see it this way. While it has been expanding and offering new services — some of which may have been offered before by third parties — it still relies greatly on its large app ecosystem, and will continue to do so. "By opening [the API] up we allow Shopify to scale faster," explained vp of product and gm of platform Brandon Chu.
Its app store first launched in 2009, and through the developers' creativity, said Chu, "we were able to make Shopify work for so many more merchants than our product alone would have." The community grew quickly and organically; meanwhile, it became clear to Shopify that it was in its best interests to foster an open and relatively unfettered environment for these third-party developers. "We know we need this platform to make Shopify work," Chu said.
But now that the app store has become so robust, Shopify itself has continued slowly integrating itself into it. Chu described the company's strategic move as trying "to focus on expanding our core of what we believe all merchants around the world are going to need over time." That is, if there's a universal integration or service, Shopify would like to have some part in offering it.
"When there is enough data showing that merchants [on the platform] require a change or an evolution of what Shopify is, so that we can reach more entrepreneurs, that's when Shopify will invest," said Chu. While doing this, he admitted, "we did disrupt some of the apps." But, he said, "that also opened up a whole new service area." The crux, he explained, is that Shopify is going to expand and pivot to meet merchant demands.
Most of the sources Modern Retail talked with said that the businesses in danger of being hurt are the one-off app makers who are dependent on one platform and haven't grown or diversified their offerings. More than one compared Shopify's app store evolution to Apple's — as the marketplace grew, business exigencies became more tenuous. And as Facebook, Amazon, Google and others have proven before, building a business dependent on one platform is dangerous.
The collateral damage of scale
YotPo, which builds commerce marketing solutions that plug into platforms like Shopify and Salesforce, sees Shopify's evolution as natural. Currently, YotPo has around 25,000 merchants who use its free products on Shopify and over 5,000 who pay. According to co-founder and CEO Tomer Tagrin, his business was able to grow over the last half decade thanks to Shopify's engineer-friendly platform and API. "It's awesome to see them growing so quickly," said Tagrin.
In Tagrin's eyes, Shopify's expansion has focused on providing baseline infrastructure to attract more merchants. "Shopify will build stuff for the low-end of the merchants where they'll think it's important," said Tagrin. "Usually those products won't be the best in class, but that's not the focus." He pointed to the fact that YotPo has a customer reviews app on Shopify, as does the company itself. Shopify's strategy isn't to become the service provider for all aspects of everything, but to make sure the barrier to entry is as low as possible. "There's huge room to build better and more sophisticated tools," said Tagrin.
Tagrin wasn't concerned about Shopify's recent moves as encroaching on his space. But, he added, "if you are a company that is not able to build more than a simple product, then maybe your window is closing."
This is a tension Shopify will have to continue keeping mind. While its offerings get broader, there may be unforeseen collateral damage of smaller players who weren't able to adapt. One source described it as an unfortunate consequence. But, they added, "I don't think they are purposely doing it."