As privacy changes loom, Amazon stands to reap the greatest reward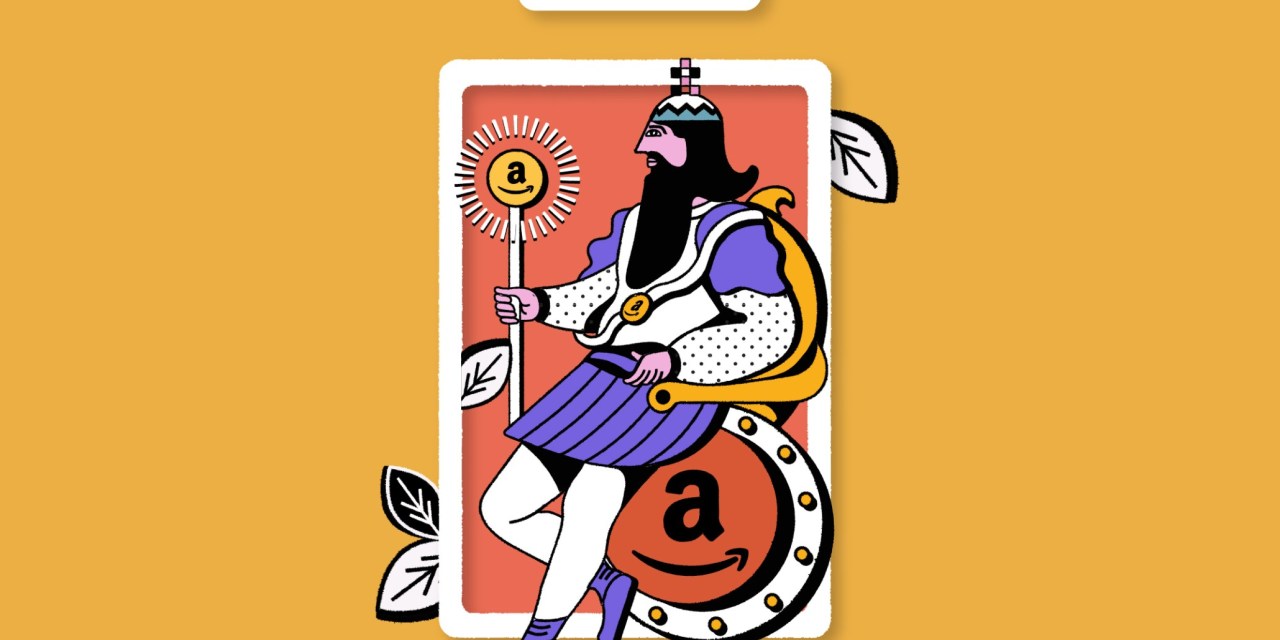 This article is part of the Digiday Privacy Preview, a digital issue of stories examining what the coming changes to Chrome and iOS will do to the worlds of media and marketing. Read the rest of that coverage here.
As the ad world confronts the coming death of the third-party cookie, Amazon's advertising division stands to reap the rewards.
Because of its first-party data, and because of the high demand for user purchase data, it is poised to outshine its competitors in the ad world in the coming years. That will happen both on its marketplace — which is becoming flooded with advertisements — and its off-platform ads business, the latter of which is gaining buy-in from a larger share of sellers.
Amazon has already made significant gains in the ad market since the start of the pandemic. While it is still well behind Facebook and Google in its overall share of the ad industry, brands significantly shifted their ad budgets toward Amazon in 2020, according to a report from Feedvisor. Among brands, 28% of ad budgets went to Amazon last year, compared with 22% to Google and 23% to paid social. That's a notable boost from 2019 when Amazon accounted for 25% of all brand ad budgets. At the same time, Amazon has also increasingly integrated advertising across its own products — most recently, by adding Twitch into the larger Amazon Advertising network.
For years, advertisers have considered Amazon to be a dark horse to upend the Google-Facebook duopoly. In 2020, it grew ad revenue by 52%, to $14.63 billion. While that pales in comparison to what Google ($67.21 billion) and Facebook ($35.22 billion) brought in last year, Amazon's growth may be accelerated due to the privacy developments on the horizon.
How display advertising may change
The coming privacy changes are certain to hit smaller publishers that rely on third-party data the hardest. "Most display budgets will move from third-party DSP to big publishers," said Melissa Burdick, president of Pacvue, a platform focused on e-commerce advertising.
For Amazon, the opportunities are significant. Amazon's ad business is sprawling, consisting of both ads on the actual Amazon marketplace (for instance, ads in search results or sponsored product displays on product detail pages) and off-Amazon ads (for instance, an Amazon product ad that might pop up on an external publisher's website).
"I think that brands are going to prioritize their budgets to where consumers are shopping and it's clearer than ever that that's Amazon," said Natalie Taylor, a content manager at Feedvisor who conducted the company's advertising study. Taylor added that 62% of brands surveyed said that Amazon ads give the highest return on investment, compared to all other ad types they run. 44% of the brands, which ranged from Fortune 500 to enterprise-level retail brands, told Feedvisor they saw returns between 7x and 10x on Amazon ads.
Ads on Amazon have become so successful for brands — and so profitable for Amazon — that they are now omnipresent. Over the last few years, "Amazon has continually added new ad placements on the site," said Joe Shelerud, CEO of Ad Advance, a company specializing in Amazon ads that works mainly with third-party sellers. Others agree: The website Marketplace Pulse recently declared, "Everything on Amazon is an Ad."
While Shelerud noted that his clients have seen return on ad spend on the Amazon platform remain at high levels, he said that ads on the marketplace are "running up to the saturation point." And that saturation is driving another subset of Amazon Advertising, called Amazon DSP, which mostly displays ads on non-Amazon websites.
"We've seen a huge demand for DSP and we're getting a number of clients set up," he said. He noted while he mostly works with third-party Amazon sellers, he said that DSP also seems to be gaining traction with big brands: "We have seen multiple people reaching out who are not your traditional Amazon sellers coming into the Amazon DSP space," he said. According to Feedvisor, between 2019 and 2020, Amazon DSP saw the greatest increase of all ad types. The share of brands that said they rely on Amazon DSP jumped from 39% to 49%.
Although some marketers currently supplement Amazon's first-party data with other third-party information when buying Amazon DSP ads, "in our experience the majority of all DSP targeting uses Amazon's first-party data," said Burdick. As cookies are phased out, and smaller websites struggle to gather data on their visitors, that might make Amazon DSP especially important for sellers.
The soon-to-be triopoly
For brands, Amazon's advantage over Google and Facebook has been simple: as Burdick put it, "when you're on Amazon, you're in the shopping mindset." A well-placed ad draws significantly better purchase conversion rates because it is so close to the bottom of the ad funnel. "If I send a click over to my website, I might see a 1% conversion rate, where if I send them to Amazon I might see a 10% conversion," said Shelerud. That is also the logic behind other retail media business strategies, including Walmart, Kroger and Instacart.
Amazon has less prominence higher up in the funnel — when people are not yet ready to shop but may be open to considering new products. But the rise of DSP and off-Amazon ad placements that use Amazon data is starting to change that.
Amazon's data is increasingly helping to target those upper-funnel customers in a way that Google and Facebook cannot always match. Shelerud used the example of someone who bought car replacement parts on Amazon. "That may say I'm in the market for a new truck in the next year or two," he said. And because customers don't frequently go to Google and Facebook to buy car products, that type of data "is what Google or Facebook miss out on."
One sign of Amazon's rise is that Google and Facebook are investing in marketplaces, in part to capture sales data. Google recently added a checkout feature to Google Shopping, called Buy On Google, and Facebook has added shopping capabilities across its entire suite of apps. Even Twitter is testing a shop button. Customer purchase data is increasingly valuable, and while Shelerud noted that Google's and Facebook's push into commerce has multiple motives, he said "I think it's part of the competition" with Amazon.