As marketplaces compete with Amazon on shipping, sellers are shouldering the burden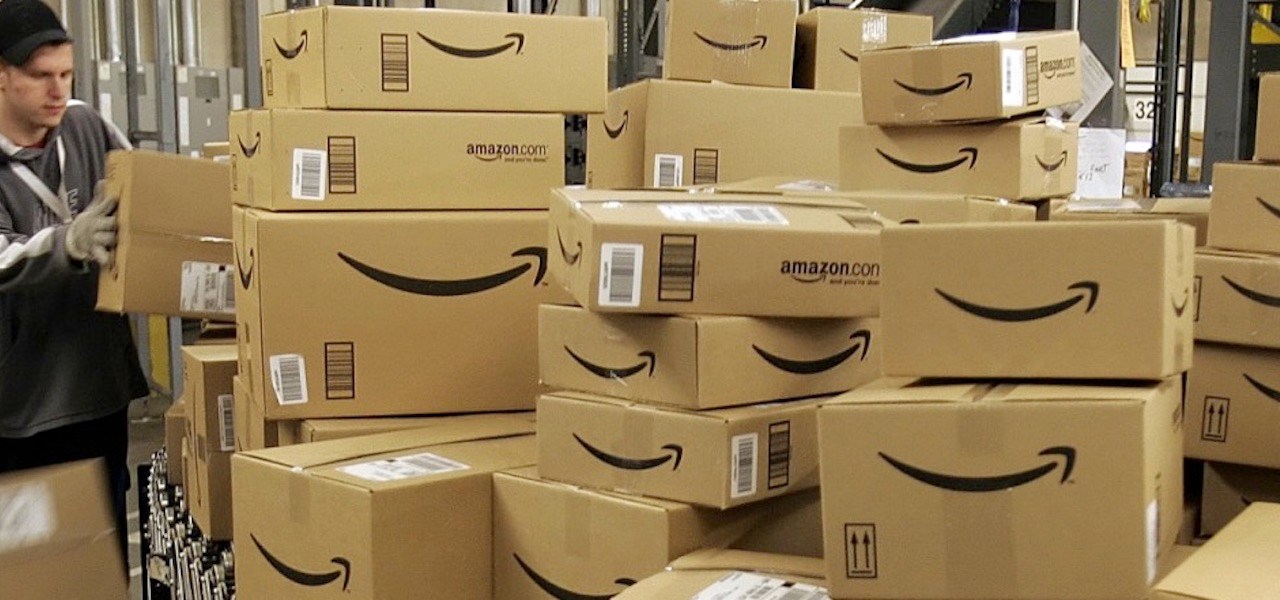 Amazon
As Amazon continues to set shipping expectations, competing marketplaces and platforms are racing to ensure their sellers don't fall behind.
This week, Etsy became the latest marketplace to bet its future on free shipping, with an announcement that at the end of July, it will give items that ship free and shops that offer free shipping on orders of $35 or more items to U.S. buyers priority in search results. In a video sent to sellers explaining the changes, Etsy said that it would feature items that ship free in its ads, through email marketing, social media and TV ads, and would provide educational tools that would help shops figure out a pricing strategy that helps them offer free shipping.
Etsy is a different type of marketplace than eBay or Amazon — it's a place where customers go to buy one-off, handmade goods, usually from small businesses. But, it's not immune to the pressures that every marketplace is feeling to offer free and fast shipping, thanks to Amazon's precedent. Etsy CEO Josh Silverman summed up the decision to Business Insider as "I don't know that we ever win on shipping. We've just got to stop losing." Etsy does not share how long it typically takes products from sellers on average to ship, but said during its third-quarter earnings call last November that about a third of products available on its site offered free shipping.
The most common way that marketplaces — ranging from ones that serve both big and small businesses like Amazon to second-hand markets like Poshmark — have historically tried to help their sellers offer cheaper shipping has been to try to negotiate discounted shipping rates for their sellers with the major carriers. But like Etsy, they're now also prioritizing items that ship free in their search results.
Taking a cue from Amazon's Fulfilled by Amazon network, companies like eBay and Shopify are also experimenting with adding fulfillment capabilities. Shopify announced at its annual Shopify Unite conference in June that it's building its own fulfillment network, which for a fee will hold Shopify merchants' inventory and handle shipping and delivery to customers within two days. Meanwhile, in January, eBay started inviting select sellers to participate in a pilot fulfillment program. An eBay spokesman said that in an email that around 70% of the products bought on eBay ship for free. Like Etsy will soon do, eBay said it does prioritize items that ship for free in its search results, and offers sellers pricing tools to help them better figure out how to factor in shipping costs.
"Platforms and marketplaces are starting to take greater ownership over shipping," Laura Behrens Wu, CEO and founder of Shippo, a multi-carrier software provider, said.
Free shipping is increasingly becoming table stakes. A 2018 survey of 1,400 shoppers from e-commerce fulfillment firm Dotcom Distribution found that 91% of those surveyed said that they were more likely to become repeat customers of a business that offered free shipping. Still, Andrew Lipsman, an e-commerce analyst with eMarketer said that marketplaces have to be careful in taking "a carrot-and-stick approach" to encourage vendors to offer free shipping. They can't take steps like prioritizing products with free shipping in search results without first giving sellers sufficient tools to help them get there, or sellers will feel like they're being unfairly penalized.
Following the announcement, upset sellers took their complaints to a forum for Etsy sellers. International sellers in particular were upset that Etsy had made the change before rolling out a tool that would show them how many of their customers come from the U.S. — though Etsy said that it was working to make that data more readily available. And, sellers of bulkier items felt that the decision unfairly penalized them, because shipping costs can vary more greatly for heavy items.
"I think the initial reaction from a lot of sellers is they feel like that burden is going to fall solely on them," said Lipsman. Etsy senior vice president of product Kruti Patel Goyal said in a statement that "we realize that offering free shipping may be a big step for some of our sellers, and we will be there to support them every step of the way."
Behrens Wu said that it's critical for marketplaces who want to push their vendors to offer free shipping to try to educate them on how to build it into their margin structures — particularly small business owners, who might never have been taught how to do so, and don't have the resources to hire someone to help them with that.
Building out fulfillment centers that merchants can store their products in, like Shopify is now doing, is the most straightforward way to ensure that products can be shipped in the same number of days almost every time, and if not for free, that customers can at least expect to pay the same for shipping every time. But, it comes at a huge logistical cost for the company — Shopify said it would spend $1 billion building out its fulfillment network. Still, it may be a bitter pill that other marketplaces will have to swallow.
"Free shipping is the most important driver of conversion," Lipsman said.