As Katrina Lake steps down, Stitch Fix is preparing for its next phase of growth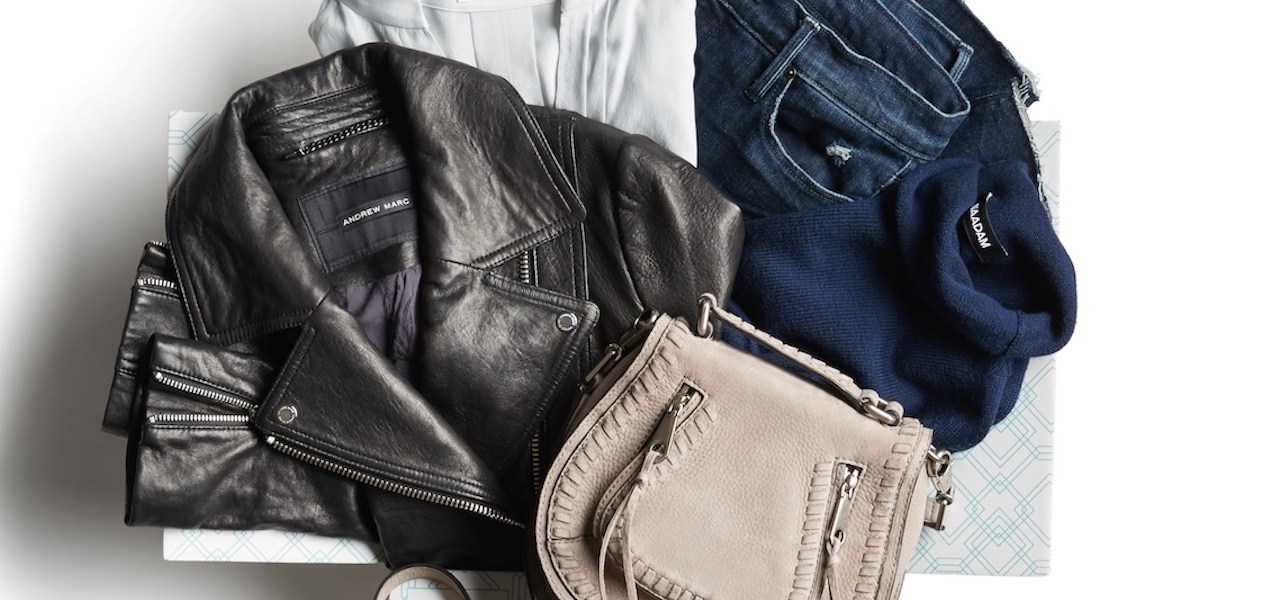 Since launching in 2011, Stitch Fix has been known first and foremost for its "fix" model, which allows customers to order clothes handpicked for them by a stylist on a recurring basis. But with new executive changes, that may start to change.
On Tuesday, Katrina Lake, announced that she would be stepping down as CEO in August. She will, however will stay on as executive chairperson. Replacing her is Elizabeth Spaulding, who joined Stitch Fix as president last January after spending 20-plus years at Bain & Company.
In an email to employees announcing her resignation as CEO, Lake hinted that the company would be looking it to give customers more ways to buy product from and interact with Stitch Fix going forward. (Stitch Fix declined to make Spaulding available for an interview, instead pointing to Lake's statement).
Even before Lake's resignation, the company had been building out alternative methods of buying, like allowing customers to shop from a limited assortment of products on a one-off basis, in a new method of buying that Stitch Fix is calling "direct buy." The company also recently started testing out allowing video chats with stylists. These recent investments, combined with Lake's resignation, hint that the company is increasingly looking to invest in new purchasing methods and services to fuel its next stage of growth.
"We are embarking on a new chapter: a future more vast than just Fixes, that takes the personalization capability that we've created to its fullest potential," Lake wrote in her statement. "We have an enormous opportunity ahead of us — a massive share shift online and new expectations that consumers have to experience the world in a more personalized and authentic way."
Stitch Fix's "fix" model has been a powerful driver of growth for the company, because it encourages people to both shop multiple times a year and buy multiple items at once. Stitch Fix reported during its second quarter earnings in March that active clients — of which the company has nearly 3.9 million — spent $467 on average. Stitch Fix calculates active revenue per client by taking net revenue over the last four fiscal quarters and dividing it by the number of active clients as measured on the last day of that quarter, so it's a way to roughly estimate what clients spent annually on average.
However, the company also reported that the amount of money active clients spent, was down 7% compared to its second fiscal quarter last year. The company attributed the decrease in average active client spend to shipping delays, and fewer special occasions to buy clothes for like holiday parties. Stitch Fix's net revenue, however was still up 12% year-over-year.
Updating the business model
The way that Stitch Fix's model works is customers fill out an initial questionnaire about their style. Stitch Fix's stylists use that, along with algorithms the company has developed, to inform a selection of five clothes they send the customer. Customers can return any items they don't like, but are charged a $20 styling fee for every order. Customers can choose how often they want to receive boxes — as frequently as every two weeks, to as infrequently as every three months.
"For someone who is not sure what they want to wear, styling helps solve those issues," said Jessica Ramirez, retail research analyst at Jane Hali & Associates.
But Stitch Fix's fix model also has its limitations. "[Stitch Fix's] model, by its very nature, is less impulse driven," said Simeon Siegel, a managing director and senior analyst at BMO Capital Markets, adding that the styling model makes it harder for people to order clothes for a specific event, when they don't necessarily know what will be in their box of clothes when it arrives.
Additionally, the types of clothes Stitch Fix's stylists can recommend are limited to what inventory the company has in its warehouses. That can be a frequent source of frustration, current and former Stitch Fix stylists told Modern Retail last summer — some stylists felt like they didn't have access to clothes that fit with what the customer is looking for at that time.
Stitch Fix has tried to address this with recent investments, namely with the introduction of direct buy in 2019. However, not all of the clothes Stitch Fix carries are available to purchase through direct buy, and it's only open to current customers. Lake said in March, however that the company was preparing to roll out direct buy to first-time customers by the end of the fourth fiscal quarter.
"The Fix business was powerful and revolutionary, but it was also market size constraining," Siegel said. "Direct buy affords the potential to reach a broader audience."
Stitch Fix executives also said last quarter that the company would start exploring new inventory models, including carrying some products on a dropship basis, which would allow Stitch Fix stylists to recommend products to customers beyond just the items that the company carries in its owned warehouses.
The company is also testing out a few ways to give customers more control over what items they receive in their shipments. First, the company is testing out allowing customers to preview items before they are shipped out, so that customers can request any items be swapped out that they don't like. This feature is currently available to all U.K. clients, and Stitch Fix hopes to roll it out to all U.S. clients by the end of the fiscal year. Additionally, the company is also testing out 30 minute video chats with stylists, which would allow customers to give stylists more details about what types of clothes they are looking for.
"As this offering evolves, we believe that it will improve client retention and deepen client trust with the help and guidance that our stylists are able to offer," Spaulding said during Stitch Fix's most recent earnings call.
That's indicative of what new investments Spaulding will be seeking to make as she prepares to take over the reins of Stitch Fix — investments that will get customers to buy more, and more frequently.
"Any time a founder hands over the reigns of their company, there is always a degree of uncertainty," said Siegel. However, he added that he believed both Spaulding and Lake, "have a shared view of where they want to take Stitch Fix's future."