As DTC brands grow up, customer service becomes a bigger headache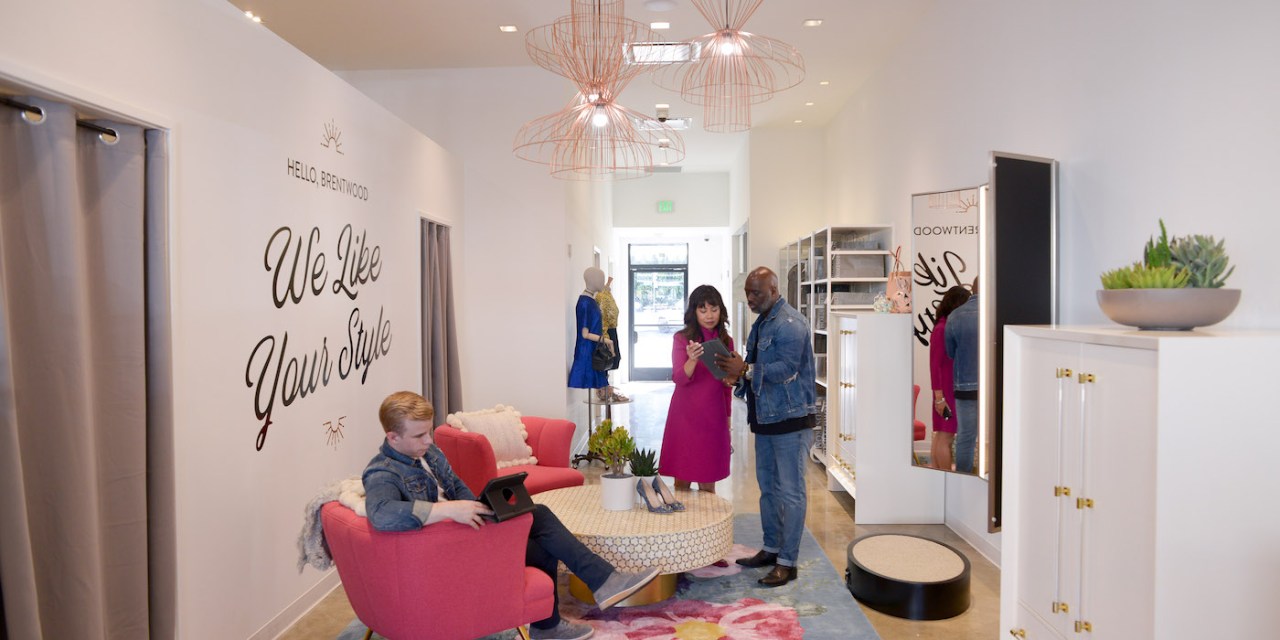 Nordstrom
For young companies like Rent the Runway, success has brought about some pain. Because of a marked increase in demand, the clothing rental company has had difficulties with both its warehouse technology and keeping up with stock. It even sent out an email to customers saying bluntly "We're Sorry" and promising to bulk up its customer service staff, according to the Wall Street Journal.
Growing digitally-native retail brands are often faced with the realization that the way to maintain their reputation with customers is through good and consistent customer service. Many of these startups — including Rent the Runway — rely on software layers to help alleviate the pressure. Customer service has been around since the dawn of business, but the need for a centralized and cohesive strategy is especially acute for growing DTC brands, which prop themselves up on direct relationships with customers.
It's a tenuous situation sometimes; direct brands pride themselves on their, well, direct relationship with customers. And to outsource something like customer service would sully the experience — as well as their reputation.
Now, more people are buying things online, and they are increasingly choosing new digitally native brands. Data from Internet Retail shows that of the top 500 retailers online, a cohort that saw some of the highest growth in e-commerce sales in 2018 were smaller digitally native vertical brands. As a result, these online businesses are not only having to scale inventory but be prepared for more customer service enquiries. The can be said for marketing; these brands are growing at a fast clip, and can put more money into online channels to bring in even more customers — but some may not be prepared for the onslaught.
One big DTC pain-point is learning how to do to get ahead of a bad situation. Brad Birnbaum, co-founder and CEO of the customer service platform Kustomer, provides an example of a hypothetical pizza shop. If the business knows that the delivery is going to be late, it has two problems on its hands: The late delivery, and the fact that the pizza is probably also cold. In that case, he would advise the joint to have a system in place that would "flag that we should probably reach out to them." This could be automated, but would preempt an angry customer phone call. As to what the pizza shop should do — automatically send another free item, discount the pie — is up to the business.
The men's clothing brand Untuckit once had a similar bad situation. During the California wildfires last year, it knew that due to the destruction it wasn't going to deliver many orders in time. While people in California likely had bigger things to worry about than delayed shirt shipments, the company still wanted to make sure customers were made aware. It sent an email to all of its customers in selected California zip codes; "We were able to to reach out to customers in the affected areas and notify them," said Mike Vroom, Untuckit's director of customer service.
"You never want to be in a situation where a customer is finding out there is an issue from someone that's not you," Vroom said. As brands like his grow, the problem only increases. The best strategy, he explained, is to "get out in front of any situation."
Rent the Runway provides another good example of a bad situation. According to the Journal, the company saw a huge technological breakdown at one of its warehouses in New Jersey, which led to a slowdown in work. Deliveries, as a result, were severely delayed.
All these are one-off examples, but they highlight why companies with direct lines to customers are ever-reliant on the software and services buffering the interactions between the two. As more customers rely on the service or product, the startup's need for customer service readiness only increases. But the very implementation increases the likelihood of brands looking less like relatable upstarts and more like computerized un-empathetic corporations
Beyond these worst-case scenarios, customer service platforms enable more task automation, making it easier for small teams to deal with more issues as they arise. Deflection, for example, is a big emphasis for a lot of DTC players. By figuring out ways to automatically route customers to channels that would answer their questions — rather than having individual people deal with each issue individually — companies are able to spend less time on traditional customer service issues. "Deflection in an intelligent way benefits all," said Birnbaum.
Any brand — online or not — has to have a cohesive strategy in place to deal with customer questions and concerns. But as more DTCs hit the big time, there's a growing need for more streamlined solutions to help with the big problems. For Untuckit, it was clear that the piecemeal strategy it began with — responding to emails, phones etc — was no longer cutting it. And so it adopted a more wholistic approach; "We brought everything under one roof," said Vroom. It's an important move — one that defines how a company approaches its own growth.