As CCPA takes effect, retailers are adopting a wait-and-see approach to their loyalty programs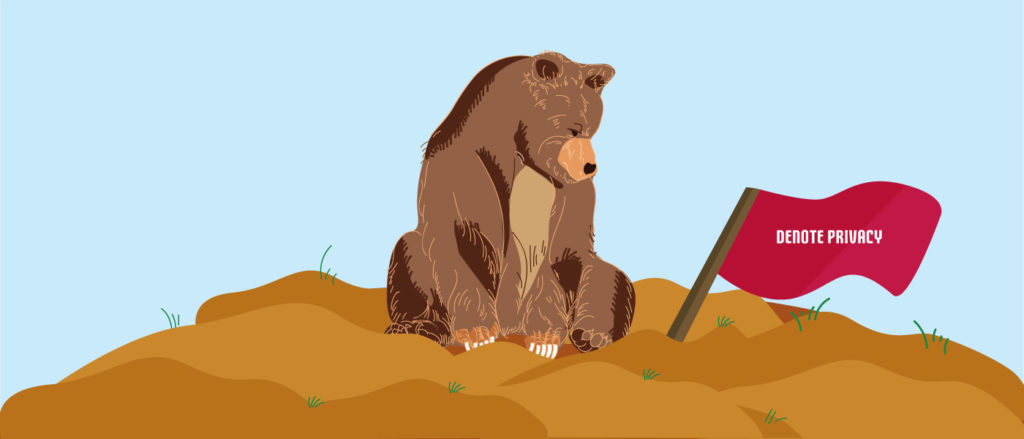 On January 1, the California Consumer Privacy Act went into effect, the latest new piece of regulation that's meant to give customers more control over what companies can do with their personal data.
The immediate reaction from retailers: Wait and see if there will be more guidance about how loyalty programs will be impacted.
While some industry groups have expressed concern that the legislation as written could hurt retailers' ability to offer loyalty programs, so far companies aren't planning any drastic changes to their loyalty programs as they wait for final clarification on the rules.
A spokeswoman for Home Depot said the company "wasn't planning any fundamental changes to our loyalty program at this time." A spokeswoman for Target also said that the company was not making any changes to its loyalty program.
Dan Jaffe, executive vice president of government relations for the Association of National Advertisers, said that many of its retail members are "seeking other companies' input as to what they were doing," but that he hasn't heard of any of them making drastic changes to their loyalty programs because of CCPA.
Under the CCPA, businesses cannot discriminate against a consumer who exercises their rights under the new law, like asking a company to delete their personal information or opting out of data collection. Namely, the law states that "charging different prices or rates for goods or services, including through the use of discounts or other benefits or imposing penalties" is a form of discrimination.
Some industry groups have interpreted that to mean that charging loyalty program members a different price compared to customers who aren't program members could be a form of discrimination. Some lawyers have argued that because the law only prohibits discrimination against customers who are exercising their rights under the CCPA, it does not apply to opt-in loyalty programs. Additionally, there's still some confusion about what information companies need to provide to customers about how valuable their data is to them.
"The bottom line is it is far from clear as to how you provide this notice," Jaffe said.
The CCPA applies to for-profit companies that are headquartered in California, sell products to or collects data on California residents, and meet one of a few revenue and data collection thresholds.
While loyalty programs have long been a popular way for retailers to encourage repeat purchases through the promise of earning points or special discounts, they are also now a valuable data collection tool. Retailers usually require customers to sign up for the program by sharing their email address, which a company can use to continuously market to that customer. Loyalty programs also allow retailers to more easily link multiple purchases back to a single customer, to better personalize offers to that particular customer in the hopes of encouraging them to buy more.
There is a section in the CCPA that clarifies that nothing "prohibits a business from charging a consumer a different price or rate, or from providing a different level or quality of goods or services to the consumer if that difference is reasonably related to the value provided to the consumer by the consumer's data." But, this brings up another issue: how companies are expected to calculate the value of a consumer's data. For retailers, there is no uniform way to do so.
"Retailers may offer different types of incentives based on different criteria, and that may change over time," Jaffe said. He gave the example of a retailer who might offer 30% off to loyalty members one week, and 40% off to them the following week. "As you are offering different incentives, does that change your calculations as to the value of my data?" he said.
So industry groups including the ANA and the California Retailers Association have asked the California attorney general's office to either provide guidance as to how companies are expected to calculate the value of customer data accumulated through loyalty programs, or to exempt retailers from providing that information altogether.
The CRA for example asked the attorney general's office not to treat the benefits accrued through a retail loyalty program like financial incentives to encourage customers to give over more data. They argued that loyalty program benefits are largely derived from how much a customer spends with a company over a given period of time, not how much data a customer provides.
The attorney general's office is expected to release an additional set of rules clarifying how the CCPA will be enforced as early as February, after accepting public comments on the law through December 6. Although companies are expected to be in compliance with CCPA starting on the 1, enforcement won't start until July, and even then Attorney General Xavier Becerra has said that his office expects to conduct only a few enforcement actions each year.
But that still provides little comfort to many companies and trade groups.
"Nobody can tell for certain how widespread the effect will be," Jaffe said.