Amazon's profits drop as logistics spending rises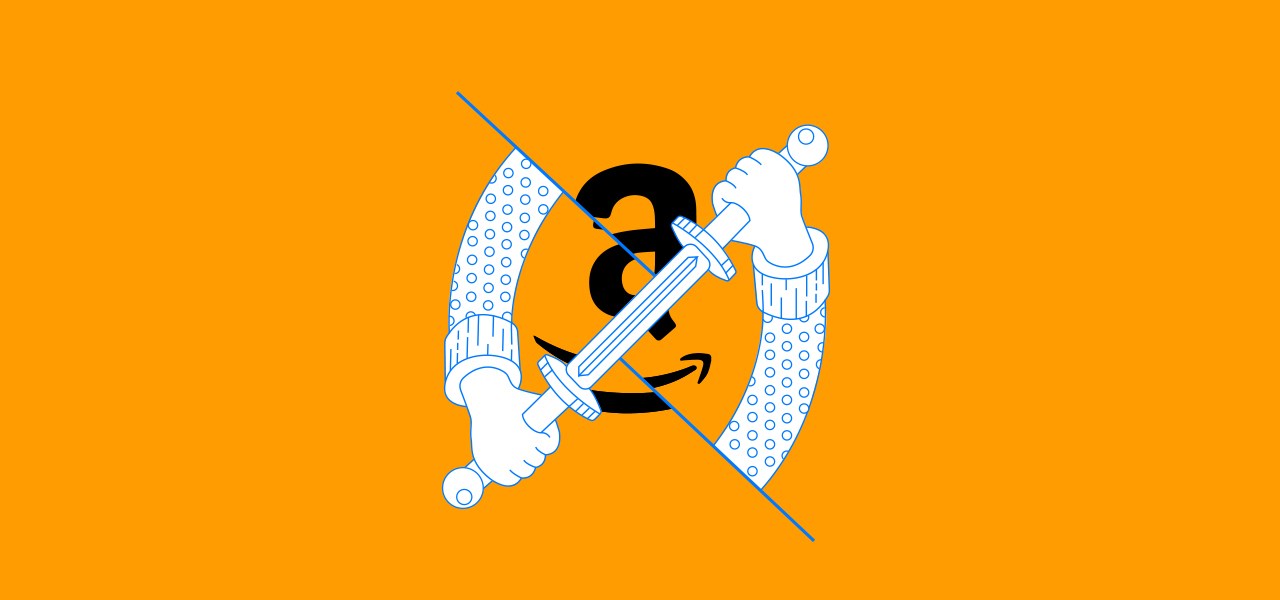 Ivy Liu
In its third-quarter earnings report today, Amazon said it was spending big to navigate the turbulent end-of-the-year supply chain.
Though profits fell below expectations compared to recent quarters, CEO Andy Jassy said that was because the company was fortifying itself against a turbulent supply chain. "We expect to incur several billion dollars of additional costs in our Consumer business as we manage through labor supply shortages, increased wage costs, global supply chain issues, and increased freight and shipping costs," Jassy told investors.
Consumer spending is on the rise as the holidays approach, yet major American ports are still facing extreme backlogs. Globally, only about 34% of container ships arrived on time in September, a slight uptick from the historical low of 33.4% in August, but still far below the same share in previous years (last September, on-time performance was 56%). Some retail brands are already feeling the heat. Hasbro, in its earning calls this week, noted it had a whopping $100 million worth of orders that it has yet to fulfill. Yet Amazon, which controls the plurality of e-commerce spending in the U.S., has tapped into its own massive fulfillment network in order to avoid the same delays that are straining smaller retailers and brands.
In its third-quarter earnings, Amazon reported that it brought in $110.8 billion in revenue, up 15% compared to last year. Its profits, however, fell by almost half: Amazon earned $3.2 billion this past quarter, far below the $6.3 billion in profits it boasted in the third-quarter of 2020. The company attributed that drop to increased logistics-related spending.
In a press release published ahead of its earnings call, Amazon said that it was prepared to manage supply chain delays. The company said it increased the number of ports it relies on by 50%, and it is aiming to bring the total number of air cargo planes in its network to over 85 by the end of the year. It is also on track to hire 150,000 additional workers by December, largely to manage the influx of packages in its fulfillment centers and its logistics network.
One particular concern is the fact that the Postal Service — of which Amazon is the biggest client — said it was pushing back the timelines on its first-class shipping orders, from up to three days to up to five days. But Amazon said it would be leaning more heavily on its own logistics infrastructure to avoid those delays. The company said it has built up a network of 260,000 people employed by its Delivery Service Partners, referring to the group of companies that drive Amazon-branded vans to deliver packages to customers' doors. Amazon also said it has, globally, "more than 800" delivery stations. Amazon uses delivery stations to gather packages and prepare them for last-mile delivery.
Ultimately, Amazon has already shown it has the resources to be resilient. This month, for instance, it joined a list of large retailers that includes Walmart and Home Depot in chartering a container ship of its own from China, an expensive proposition that is only available to the deepest-pocketed retailers.
Amazon has also made its supply chain more nimble than that of some other retailers, giving it more flexibility in a crisis like the current one. Its port infrastructure isn't just concentrated in Los Angeles, the country's biggest port. A 2018 paper found that when one port is under a lot of strain, Amazon can just change focus.
That doesn't mean Amazon isn't facing strains of its own during the holidays. Its challenges, though, seem to be largely linked to the significant spikes in demand in its warehouses. Over the summer, Amazon slashed its restock limits — meaning the total units of product that sellers can keep in warehouses at a time — for many third-party sellers, a sign of just how overwhelmed its warehouses were. Ethan McAfee, CEO of the e-commerce agency Amify, told Modern Retail in September, "There was just a lot more demand for their products and they couldn't build enough warehouses fast enough."
Those limits seem to have eased slightly, according to Amy Shea, director of brand management at SupplyKick — a sign that Amazon might be better managing demand. But they aren't all the way back to normal. "Based on what we're seeing with our seller accounts and with our agency accounts, restock levels have been elevated to more manageable levels but have not yet returned to their pre-Prime Day levels," Shea told Modern Retail in an email. "They are still below normal for both oversize and standard-size product inventory." Amazon warehouses, in other words, are still very crowded.