Amazon's personalized catalogs lead the pack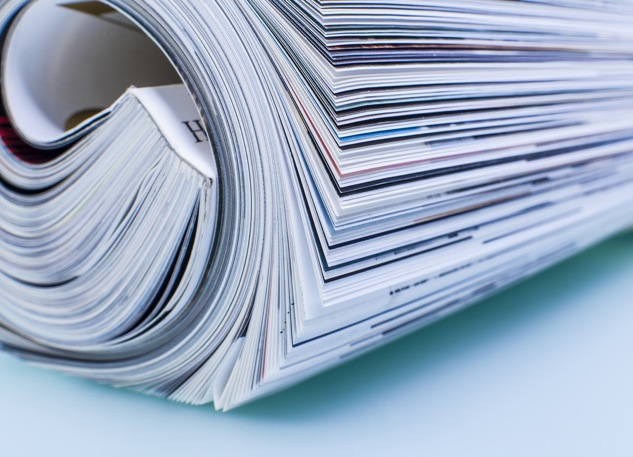 Catalogs are back in vogue and entering a new phase. The once-ubiquitous print marketing medium has slowly resurged over the last few years, but are now quickly becoming smarter and more fine-tuned.
Amazon is leading the pack, with its direct-mail catalogs that seem to be personalized to each customers' preferences. It's a singular example — and one from a company that has massive amounts of cash to spend on very precise targeting — but it's indicative of a continued melding of the physical and digital worlds.
This is happening in tandem with an industry-wide realization that, perhaps, some old tricks are still good. Direct mail is seeing something of renaissance of late, for example, especially with digitally-native companies. Marketers are increasingly singing the praises of analog channels as they look for more options beyond digital.
"We've lost the script when it comes to some of the more traditional marketing tactics that work," said eMarketer principal analyst Andrew Lipsman. The industry has focused on new technology to gin up new sales and engagement any which way. But a plain old catalog, he said, "makes perfect sense."
Amazon mailed out print catalogs in the run-up to the Holiday season that featured different products depending on their intended recipients. Some people on Twitter noticed that their versions showcased the now-meme-ified Amazon Coat. Kiri Masters, CEO of the Amazon consultancy Bobsled Marketing, noted that the toy catalog contained a different array of items, which were correlated with the ages of the children the households had. Modern Retail reached out to Amazon for more information about its catalogs and a spokesperson declined to comment. It's unclear how many catalog variations the company may have created.
No longer how but why
According to Teju Prabhakar, CEO and co-founder of the direct mail agency Share Local Media, this sort of customization becoming more and more widespread. His company works with well-known DTC brands, including Away, Harry's, Casper and Winc, with campaigns ranging from postcards to full-blown catalogs. "The technology now exists in direct mail," he said, "to be able to [hyper-personalized mailings] at really no extra cost."
The conversation he has with clients isn't about whether this kind of targeting is possible, but if this personalization will actually boost the campaign. "It's easier to do on less complex formats," he said, like postcards. Since catalogs contain many pages, it's slightly more complex to implement such hyper-targeting at scale. "You have to decide what is worth making more dynamic on a more complex piece," he said. Essentially, if you are going to craft custom content that's bigger than a few square inches, you should have a good reason why. Otherwise, it may be better to target who the mail is sent to and not what the actual content is.
Catalogs, of course, are nothing new; neither is their resurgence. A year ago, Digiday wrote about brands using the multi-page direct mail strategy. Companies like Wayfair, the DTC shoe brand Greats and the furniture retailer Mackenzie Childs have all used catalogs in some form. For most, the personalization isn't the content itself, but to whom they send them. "We send it out to high-value target customers, or people who have moved into certain neighborhoods — it's for targeting prospects as well as existing customers," said Bob Sherwin, Wayfair's head of North American marketing, to Digiday in 2018.
The new direct mail era
Many brands are feeling the pressure of late, with digital advertising channels like Facebook and Google only getting more expensive. What those platforms provided was a way to craft fine-tuned campaigns at scale. Now, marketers are trying to meld the data they already have with new channels that may catch more eyes. The DTC furniture brand Article, for example, allocates a portion of its budget specifically to direct mail campaigns. It's about "bringing some digital elects and being able to introduce that personalization," said Lipsman.
While it seems Amazon is taking its catalog program to a new level, it's unclear just how personalized other brands are getting. It may not be the best program for smaller brands with only a few products, but likely could be used by bigger retail players that already employ catalogs — like Wayfair or Costco. "I would not be surprised to see Wayfair do this in the early spring," said Lipsman. "They are already so curated."
When asked, Wayfair provided Modern Retail with the following statement from Sherwin: "We're constantly testing and learning to continue refining our approach," he wrote. "For example, we know that customers are engaging with our catalog over a long period of time, so we're aiming to provide content that customers will want to hang on to." The company didn't answer whether or not it's personalizing content on its catalogs based individual data.
According to Prabhakar, the complexity of direct mail campaigns is only going to increase. There no longer is a technological or financial barrier dividing digital data with physical assets. But brands should be wary of their catalog approach. Sending emails is one thing — an extremely personalized asset sent direct to someone's home address is different. "You just want to think through how you do it," said Prabhakar. "You don't want to be creepy about it."